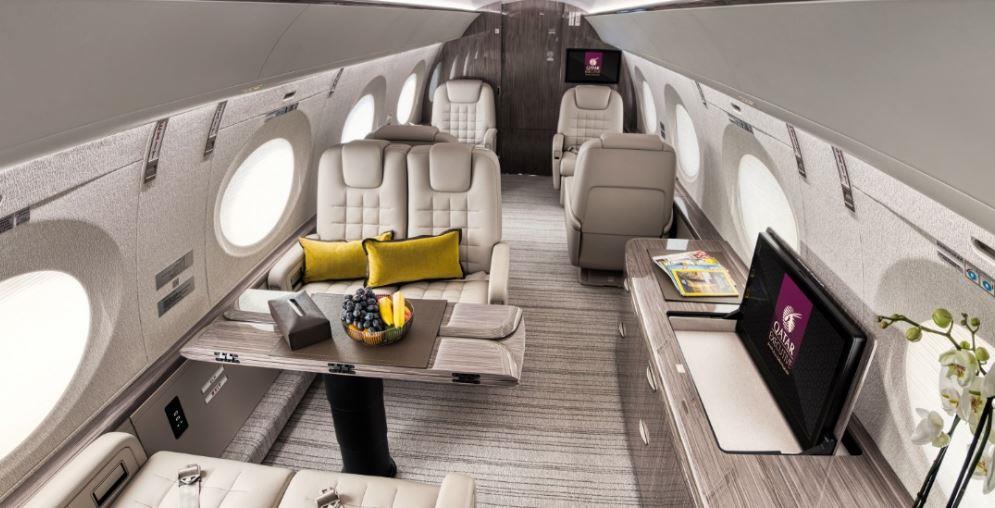 As an airline, Qatar Airways maintains the highest possible hygiene standards, which include the regular disinfection of aircraft, the use of cleaning products recommended by the International Air Transport Association (IATA) and the World Health Organization (WHO), and thermal screening of crew.
In addition, Qatar Airways' aircraft feature the most advanced air filtration systems, equipped with industrial-size HEPA filters that remove 99.97% of viral and bacterial contaminants from re-circulated air, providing the most effective protection against infection. All the airline's onboard linen and blankets are washed, dried and pressed at microbial lethal temperatures, while its headsets are removed of ear foams and rigorously sanitized after each flight. These items are then sealed into individual packaging by staff wearing hygienic disposable gloves.
Qatar Aircraft Catering Company (QACC) was the first organisation in the world last year to achieve ISO22000:2018 certification from Bureau Veritas with UKAS accreditation, confirming its Food Safety Management System meets the highest hygiene standards. All meal service utensils and cutlery are washed with detergents and rinsed with demineralized fresh water at temperatures that kill pathogenic bacteria. All sanitized equipment is handled by staff wearing hygienic disposable gloves.
Hamad International Airport (HIA) is also robustly minimising any risks to the health and safety of passengers and staff. As a vital pillar to Qatar's national economy, HIA's doors remain open as it continues its operations to take people home to their family through Doha, and to ensure food security of Qatar through cargo.
HIA has implemented stringent cleaning procedures and closed most of the non-essential passenger facilities. All passenger touchpoints are sanitized every 10-15 minutes. All boarding gates and bus gate counters are cleaned after each flight. Staff working at the airport have been provided additional training in terms of protecting themselves and others in light of the current situation and implementing the highest health and safety measurements. In addition, hand sanitizers are provided at immigration and security screening points. A social distancing policy has been implemented at the airport, and staff are allowed to wear masks and disposable gloves to protect them from any infection. All staff are briefed to change their masks in line with WHO recommendations.