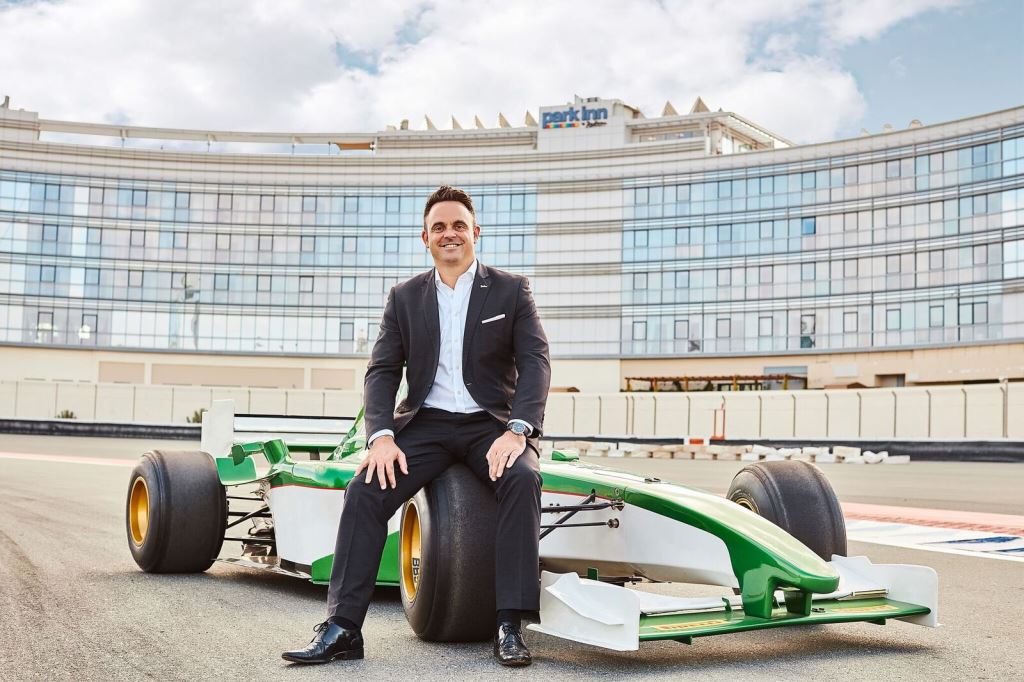 Park Inn by Radisson, Dubai Motor City, the city's only motor themed hotel has appointed a new cluster management team. Driving the team is James Berry as the Cluster General Manager.
Berry, 42, from Northamptonshire, England, began his management career as General Manager in 2008 and brings with him over 20 years of experience in the hotel and hospitality industry. Prior to moving to Dubai Berry had been serving as General Manager at Sofitel London Heathrow Hotel after spending two years as a General Manager at Sofitel London Gatwick Hotel. Previous to that Berry spent four years with Guoman & Thistle Hotels, now known as glh, in London, as VC General Manager at The Tower Hotel and Acting General Manager of The Cumberland in Marble Arch.
Berry has also previously worked with Radisson Hotel Group as General Manager of Park Inn Peterborough, during which, he also oversaw the opening of the Park Inn Rotherham, and at Park Inn Thurrock. Most recently being the General Manager of Radisson Blu Hotel, Dubai Media City.
James is joined by a cluster team from Radisson Blu Hotel, Dubai Media City;
Taking charge of HR at the hotel is the Cluster Director of HR Roni Masri. Lebanese national and have been with the Radisson Hotel Group over the past 7 years. With a passion for people, his responsibilities will include leading all HR-related operations talent-development strategies/policies, administration, compliance and management.
Leading the sales is Cluster Director of Sales Amjad Mohammad, his sales career spans over 19 years in the hospitality industry. He has worked across many international markets including Oman and UAE within established and globally known brands such as Starwood / Marriott, Accor, IHG and Radisson Hotel Group. As the Cluster Director of Sales Amjad will be responsible for the hotel's strategy across key market segments and the achievement of sales targets.
British national, Tim Reynolds is joining as Cluster Hotel Manager, his extensive knowledge of the market and over 14 years' experience in the hotel sector, Tim will be overseeing the entire hotel operation, working with the relevant departments to drive top-line revenue, guest satisfaction and employee engagement.
Cluster Financial Controller, Lola Toplica brings more than 25 years' experience in financial and management accounting to the team and will play a big role in moving the property forward with the right strategic direction.
The team will be joined by Caroline Jonsson as Cluster Head of PR & Marketing who will be responsible for. With over 10 years of experience, she will be responsible for overseeing all public relations and marketing projects and campaigns of the hotel, as well as identify areas for improvement to increase and communicate the Park Inn brand objectives.