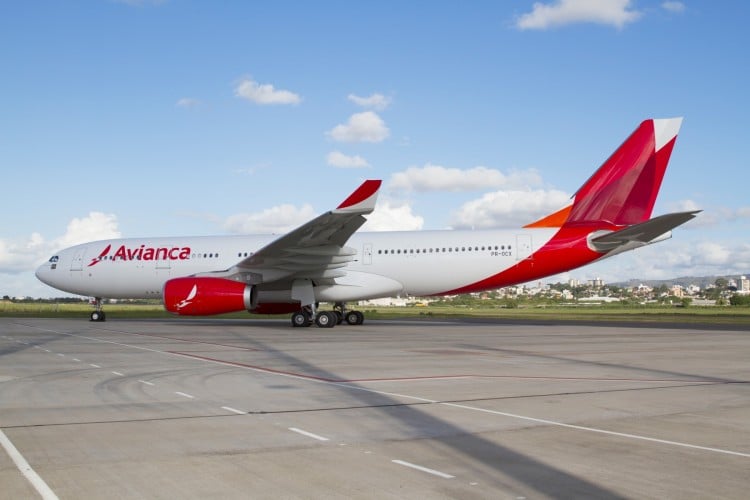 Considering the mandatory preventive isolation for the entire population established by the Government of Colombia, Avianca will suspend, as of March 25 at 00:00 hours and until April 12, all flights in the country, in addition to the suspension of the international operation in force as of March 23 at 00:00 hours. Therefore, Avianca will fully stop its passenger operation and maintain its cargo and Deprisa operation.
Although a minimal domestic operation was initially planned, as of Wednesday 100% of aircraft will be grounded. The call center and digital customer service channels will continue operating to manage passenger request and protect those affected by the measure.
Avianca expects to gradually resume operation of domestic flights on April 13 and international flights as of May 1. However, these dates will depend entirely on the evolution of Covid-19 and the measures taken by governments regarding this exceptional situation.
On its part, Avianca Cargo will continue operating cargo international flights and Deprisa will also have ground courier operations, which are necessary to meet essential supply needs and transfer of medicines, biological samples and organs. During this crisis, already one thousand tons of cargo have crossed borders on 26 daily flights.
"We respect the decision of the Colombian Government and the various measures authorities in different countries have implemented to contain Covid-19. It pains us to announce that we will suspend all our passenger operation. We thank the more than 12.000 employees that asked voluntarily the unpaid leave, showing what we are made of and the conviction of operating 100 years more. We ensure our clients that we will maintain the current protection, leaving tickets open or adjusting their travel plans. Today, more than ever, it is indispensable to seek the cooperation of governments to mitigate the social and economic impact of this crisis. On our part, our mission to connect businesses, tourism and families remains intact. This is why we expect to open our wings soon and continue connecting Colombia and Latin America with the world", said Anko van der Werff, President and CEO of Avianca Holdings.
During this situation, Avianca has offered its collaboration to governments and embassies to have special flights and help the repatriation and return home of passengers.