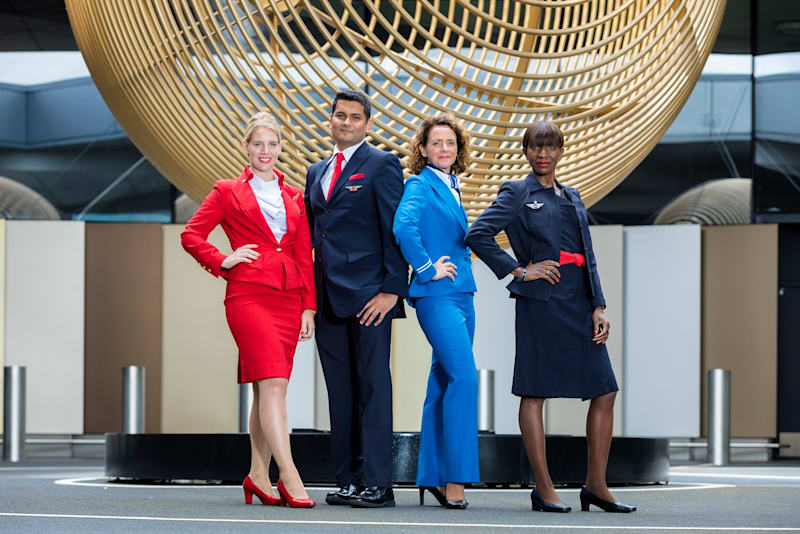 Virgin Atlantic has taken drastic action to safeguard its future against the Covid-19 pandemic. The outbreak has had a huge impact on global aviation and tourism, and cases continue to rise steeply. An increasing number of countries are now closing their borders, which has accelerated the sharp and continual drop in demand for flights across Virgin Atlantic's network.
Virgin Atlantic will put measures in place to ensure the future of the airline is safeguarded. Given the unprecedented circumstances and the severity of the outlook, the airline will reduce its schedule to prioritise core routes, based on customer demand. This change amounts approximately 80 per cent reduction in flights per day by March 26th. Virgin Atlantic will be parking approximately 75 per cent of its fleet by March 26th, and at points in April this will go up to 85 per cent. Virgin Atlantic's London Heathrow – Newark route will be permanently terminated with immediate effect.
As a direct result of this action the airline needed to further reduce its cost base. Virgin Atlantic employees will be asked to take eight weeks unpaid leave over the next three months, with the cost spread over six months' salary, to drastically reduce costs without job losses. These measures go above and beyond those already announced by the airline on March 4th 2020.
Virgin Atlantic has also appealed to the UK government for clear, decisive and unwavering support for the UK aviation sector, comprising:
Emergency credit facilities to a value of £5-7.5bn, to bolster confidence in the industry, and to prevent credit card processors from withholding customer payments.
Slot alleviation for the full summer 2020 season, enabling airlines to match supply to demand – reducing costs and preventing unnecessary flying and corresponding CO2 emissions.
The Covid-19 pandemic has impacted many of our Virgin companies around the world, especially in the travel sector. Virgin Voyages have postponed the showcase launch and inaugural sailing season for Scarlet Lady until July 2020. Virgin Australia are dealing with new travel restrictions and taking extraordinary measures to meet this crisis, as are our partners Delta and competitors such as British Airways, easyJet, Norwegian and SAS.