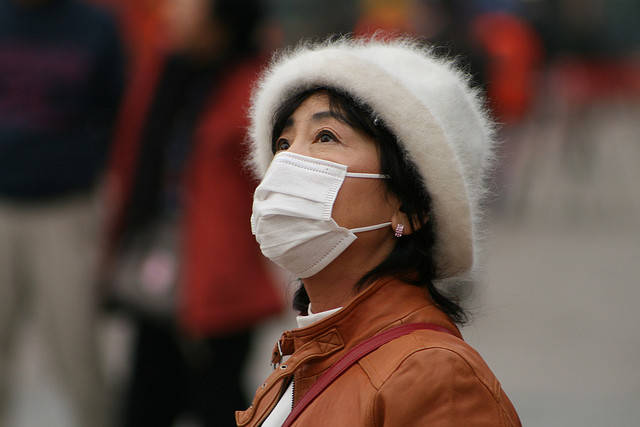 The coronavirus, officially dubbed "COVID-19" by the World Health Organization, has been officially classified as a global pandemic.
Europe
With the number of coronavirus cases pushing past 180,000 worldwide, the European Union proposed the closure of its external borders for 30 days in a move to contain the spread of the pandemic.
Russia has become the latest country to signal it will close its borders. The new measures will last at least six weeks until May 1.
The Danish Government has chosen to temporarily close all borders for foreign citizens and for all travelers with a non-credible purpose. This will take effect ‪from Saturday 14th March‬ from 12 PM. Danish citizens will still be able to enter Denmark.
On the night of Saturday to Sunday (March 14/15), all international routes from/to Poland will be suspended. The flights will be suspended for at least 10 days.
Turkey close routes to Germany, France, Spain, Norway, Denmark, Belgium, Sweden, Austria, the Netherlands, and vice versa. Turkey and Georgia will temporarily close the Sarp border crossing for passengers as of Sunday.
Estonia is closing its borders to foreigners, starting 17 March. Anyone entering the country from March 17 must spend two weeks self-quarantining.
Estonia's southern neighbor, Latvia will go into an effective national lockdown on Tuesday, March 17 when it closes its international borders to all organized passenger traffic on land, sea, and air, following further anti-coronavirus measures announced March 14.
Lithuania said on Saturday (Mar 14) it would shut its borders to most foreign visitors.
Beginning at midnight on March 16, Czech Republic will implement a total 30-day ban on travel. Czechs and foreign nationals with permanent or long-term residence (90 days) in the Czech Republic will not be allowed to leave the country. Foreigners will not be able to enter the country.
Slovakia has closed its borders and imposed mandatory quarantine for returning residents with a €1,659 fine for anyone violating this.
Beginning March 16, Ukraine to close the border for aviation, railway and bus traffic.
Moldova will suspend all flights to/from European destinations from March 16 for two weeks.
Citizens from countries outside the EU who have been in France, Iran, Italy, South Korea, Spain, Switzerland, and parts of China in the past 14 days will have to present a medical certificate confirming a negative test result for the new coronavirus upon entry to Austria.
Croatia announced that visitors who have been in Italy, Iran and China's Hubei province must spend two weeks in government quarantine facilities.
Norway has implemented restrictions on all travelers arriving in the country from outside Scandinavia (Finland, Sweden, Denmark, and Iceland) which require visitors and homecoming residents to self-quarantine immediately upon entering the country. The quarantine order is retroactive to February 27. Russia closes border with Norway. Meanwhile, the border to neighboring Finland remains open.
Malta has announced mandatory 14-day quarantines for everyone entering the country. Portugal is declaring a state of alert.
Italy is currently on lockdown.
Americas
Colombia closes border with Venezuela over coronavirus. Starting March 16, Colombia will dany entry to any foreigner who has been to Europe or Asia within the past 14 days. Colombians who return from affected areas will be subject to mandatory quarantine for 14 days.
Starting March 17, Argentina is halting all flights from Europe and the United States for at least 30 days.
El Salvador to temporarily close all borders for foreign citizens, except accredited diplomats and legal permanent residents. Peru, Paraguay, and Bolivia have recently begun suspending flights from Europe and Asia.
Effective March 16, Guatemala will bar the entry of citizens of the United States, Canada, South Korea, Italy, France, the United Kingdom, China, and Iran.
U.S. broadening 30-day travel restrictions from Europe to include the U.K. and Ireland. The United States and Canada will suspend non-essential travel between the two countries.
Suriname has completely closed its borders. Honduras has banned travel for arrivals from Europe, Iran, South Korea and China.
Any passengers arriving from the following countries to Uruguay must enter a mandatory quarantine for 14 days: China, South Korea, Japan, Singapore, Iran, Spain, Italy, France and Germany.
Venezuela has suspended flights to Europe and Colombia until April 13.
Asia
Travelers in China who have recently visited South Korea, Japan and Italy will be quarantined for two weeks in a Chinese facility.
Hong Kong will ban all non-residents from entering the financial hub from Wednesday, March 25.
India suspended all existing visas, except diplomatic, official, UN/international organizations, employment, project visas till 15 April. New Delhi would close 18 of 37 border crossing points between India and countries like Nepal, Bangladesh and Myanmar from midnight of 15 March, will suspend land border crossing points with Pakistan indefinitely from 16 March. All domestic flights will stop from Tuesday ( March 24 ) midnight, India's federal government announced.
South Korea has currently only suspended entry for passengers from Hubei province in China.
All visitors with recent travel history to France, Germany, Italy and Spain within the last 14 days will not be allowed entry into or transit through Singapore.
Thailand has stopped giving out visas on arrival and requires that anyone traveling to country presents a medical certificate prior to receiving a visa in advance.
Visitors to Hong Kong from Schengen Area countries will be quarantined for 14 days.
Vietnam will refuse visitors from Europe's Schengen Area and Britain as of 15th March.
Kazakhstan closes borders with Russia and Uzbekistan. Uzbekistan will lock down its capital city Tashkent from March 24.
Middle East
The National Emergency and Crisis and Disasters Management and the Civil Aviation Authority have decided to suspend all inbound and outbound passenger flights and the transit of airline passengers in the UAE for two weeks.
Saudi Arabia has imposed a dusk-to-dawn curfew. The curfew will be imposed for 21 days.
Oman has suspended all tourist visas for a period of one month from March 15.
Four days ago Israel imposed a self-quarantine for a period of 14-days due to the coronavirus. This applies to foreign nationals and all Israeli citizens.
Jordan shut down its border crossings with Israel, the West Bank, Iraq, and Egypt.
Oceania
Australia will impose 14-day self-isolation on international travelers arriving from midnight Sunday and ban cruise ships from foreign ports for 30 days
New Zealand Prime Minister Jacinda Ardern says the country will move into its highest alert level, l, with all-non-essential services, schools and offices to be shut over the next 48 hours.