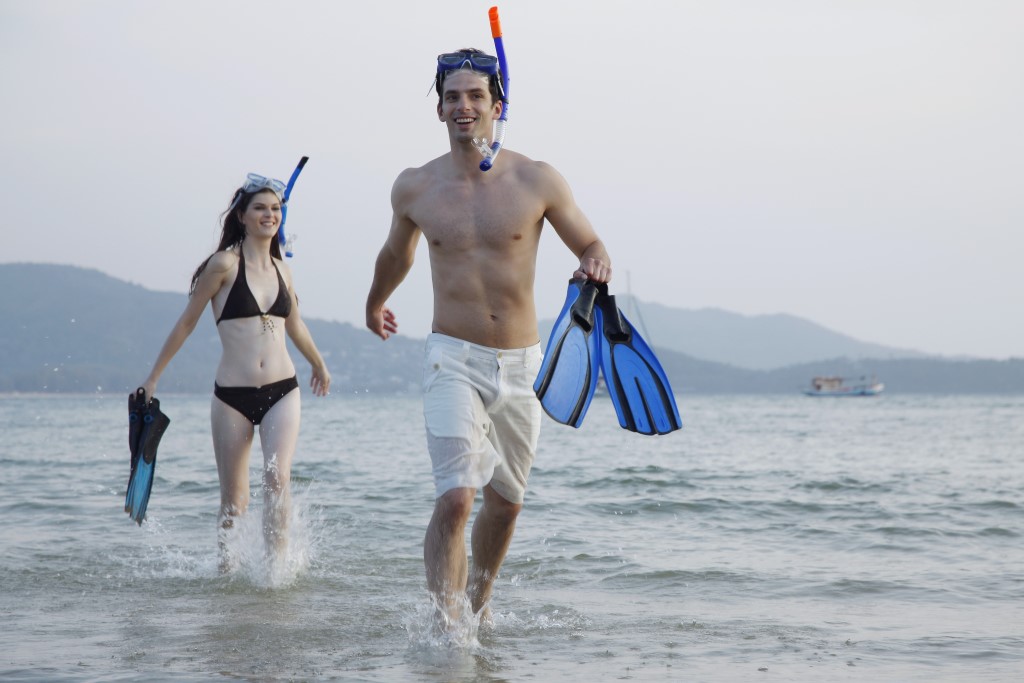 Do you want to go to the beach on your vacation? Why not Boracay? This lovely small island in the Philippines is popular for a reason. It's not just known for its beautiful white sands and pristine waters, there's more to see and do!
So, what can you do while in Boracay? Here are a few ideas that will make you enjoy your stay more!
Snorkel – Much has been said about Boracay's scenery. No question, the island is very beautiful but don't forget to check out the underwater as well! Go for a snorkeling tour to check out the beautiful life under the sea.
Scuba dive – This is for those who want to go to the inner depths of the sea. If you are a scuba diver, you might experience that also in Boracay! There are several dive spots in Boracay where you can explore. Don't worry if you haven't tried scuba diving yet, there are introductory dives for newbies as well.
Parasail – If there's underwater activity, there's also one for above land! Check out this ride above the waters of Boracay. If you enjoy being up in the air you should definitely try parasailing. You will also get to enjoy the view of Boracay from up above.
Join an island-hopping tour.–There's more to Boracay's White Beach. If you have enjoyed this area you might also enjoy these other parts of the island – Puka Beach, Diniwid, and Crocodile Island. You might as well check them out while you are there!
Try cliff diving. – This is for those who seek a different kind of thrill.Diving from a high point to the water can be exciting. You can try this at Ariel's Point in Boracay. Don't worry, there are several points where you could dive from if you feel the highest point is a bit intimidating. However, try diving off the highest point for a different kind of rush!
Do a photoshoot.–Going to Boracay is a great opportunity to do a photoshoot. Everything is just so beautiful around the island so why not take some photos? Whether you like portrait shots or taking photos of nature and everyday island life, you would surely enjoy that in Boracay.
Enjoy the food. – Of course, part of travel would be the food. Taste what the island has to offer too. There are so many food options in Boracay – seafoods, barbecue, pasta, Filipino food, fruit shakes, and even fast food! There's always something for everybody. Try out as many as you can while you're there.
Book a massage. – Tired of the activities for the day? You might want to end the day with a massage. Several hotels have inhouse spas and massage and you could book a schedule from them. You could also avail of a massage on the beach! This is a great idea when you want to listen to the sound of the water while having a relaxing massage.
These are just a few ideas of what you can do in Boracay. There are still many things you can try and why not check them out?So, what are you waiting for? Book that flight now!
About the Contributor
Michelle Jackson often writes about travel, lifestyle, and health. Michelle contributes to the Onebed blog, producer of the mattress in a box. You may read Michelle's other articles on Onebed.com.au.