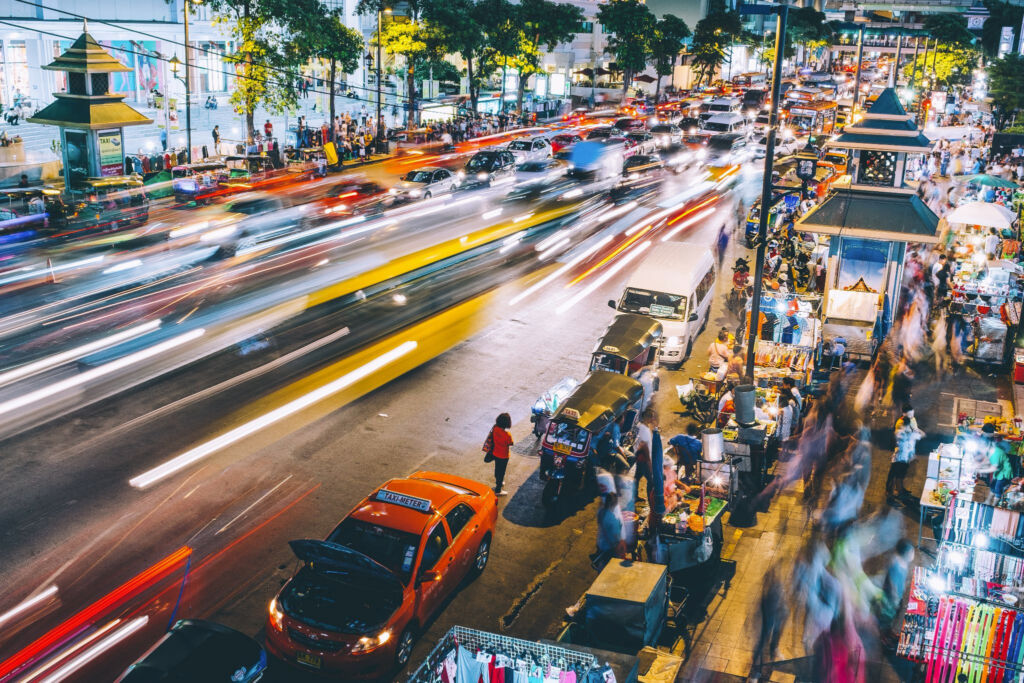 Thailand is a country perfect for a short trip, a weekend getaway or a longer journey. If you have never been there, you might want to learn some tips and suggestions on how to organize such a trip. Find out what to pack, how to plan and what to remember when organizing a journey to Thailand.
Plan rationally and reasonably
Before going on any trip, especially to oriental countries such as Thailand, it's necessary to make a plan. First, start with a budget. Find out what might be the cost of accommodation, food, attractions, transportation. Add some funds on additional expenses, and don't forget about extra money to avoid unpleasant situations. When you know your budget, at least more or less, you can start planning. Budget Your Trip offers some chosen costs of traveling to Thailand, which can be a good start to creating a plan.
When to go?
There are two types of travelers – those who prefer peak seasons and those who don't. If you want to enjoy the best weather possible and be sure that all attractions and restaurants will be open, you might want to go to Thailand any time from November to March. Once April starts, the weather becomes unbearable for many tourists. If you like to sweat a little when sightseeing, you can go to Thailand all year round.
Check the necessary travel documents
When planning a trip to Thailand, make sure to check what travel documents you might need. Passports of some countries allow travelers to enter without a visa only if they plan on staying no longer than 30 days. If your trip lasts longer, you will need to apply for a 60-days visa or extend the one you already had, but in order to do this, you will have to visit an immigration office.
Get ready before departure
Before you get on a plane, you need to be sure that you have all the necessary documents, but not only. Most probably, you will have to get some vaccines that are required for all the visitors in Thailand. You should remember that in exotic countries you might come across diseases not known in your home country, and without proper vaccination, you are risking your own health. It applies mostly to the illnesses transmitted by insects, mostly mosquitoes. Luma Health made a list of the most common diseases that you might come across in Thailand. It's worth getting familiar with them.
Getting ready before setting off for the new adventure also means reasonable and practical packing. Remember to secure all the devices that you might want to take with you. Pack them in such a way that they will not get broken or stolen. When it comes to clothing, it's better to leave jewelry and expensive items at home. Choose a comfortable set of clothes instead, and don't forget to pack something to cover your body if you want to visit some famous Thai temples.
How to connect with the Net?
It's obvious that you will want to have access to the Internet when traveling through Thailand. You might feel tempted to use public Wi-Fi connections, as they might be pretty common in big cities. You need to remember that it's not always safe. Especially if you want to get access to your bank accounts or make some payments online. Thailand is a great place for some fun, and its atmosphere might encourage you to bet and play in casinos, including online ones, such as Asiabet. This platform is a safer choice than visiting suspicious casinos and gives the same chances to win some money. Everything is the same, including rules, games, and the money is equally real. The only difference is that it's safer – assuming that you visit the tried-and-tested platform, use antivirus software and have a VPN service. That's not all. You also need to connect with the Internet in a responsible way. Avoid public Wi-Fi signals and preferably buy your own SIM card. This way, you will not get yourself prone to data theft, hackers and scammers that might even steal your money. Always remember to stay safe and be aware, both online and offline. Only then you can travel responsibly.