With many people around the world aching for a vacation, many countries still have travel restrictions that have been imposed to control the spread of COVID-19. In some cases, arriving tourists will have to undergo COVID-19 testing and/or quarantine.
Turkey is without a doubt one of those destinations stuffed with beautiful beaches, archaeological sites, and, most important, accepting tourists from all around the world without any requirements. Turkey is one of the first destinations that received the WTTC Safe Travels stamp and could be a safe destination for travelers this year.
All 58 Turkish airports do everything to ensure passengers' safety while they're passing through it (learn more about airports in Turkey here). For example, Istanbul Airport is the first airport in the world that was accredited through the new Airport Health Accreditation programme. Points covered by the accreditation include cleaning, disinfection, physical distancing, staff protection, physical layout, passenger communications, and passenger facilities.
Travel to Turkey. What you should know
The first thing you should know while traveling to Turkey is that you need a HES code, a travel permit document.
To get the code you can download the Hayat Eve Sığar App, which also shows risky areas within your proximity and can alert you if anyone in the same vehicle is diagnosed as positive.
You can always go the SMS route by texting the word HES, followed by your nationality, passport number, birth year and surname (with a single space between all information) to 2023 or by clicking here on e-Government. You can create a HES code for your children under the age of 18 also via e-Government.
All tourists arriving in Turkey are subject to a medical evaluation for symptoms of coronavirus, including temperature checks. Any passengers showing symptoms including high fever, coughing or respiratory difficulties will be required to undergo a COVID-19 PCR test.
All travelers must complete the passenger information form and may be asked to provide personal information regarding COVID-19 that may be shared with the Ministry of Health and third countries when necessary.
Turkey Health/Safety Protocols
The wearing of masks is mandatory outside the home in Turkey. This includes all public places, including streets, side streets, parks, gardens, picnic areas, markets, seaside and public transportation including Metro, buses, taxis, and ferries. Masks also are mandatory in all shops, restaurants, hairdressers, and barbershops. The fine for not wearing a mask will be – 900 TL ($115).
Accommodation in Turkey
When it comes to choosing accommodation, travelers should go for hotels that are COVID-19 certified with "safe tourism" certificates awarded by the Ministry of Culture and Tourism. The certificate program is part of a scheme launched at the beginning of the season and is based on a list of 132 criteria necessary to accommodate tourists in proper sanitary conditions. The Safe Tourism Certification logo is placed on visible areas inside the verified facility.
Where to Travel in Turkey in 2020
As the Turkish summer came to an end, autumn and winter months may be the best time to explore the historical sites, as they're far less busy and temperatures are more comfortable.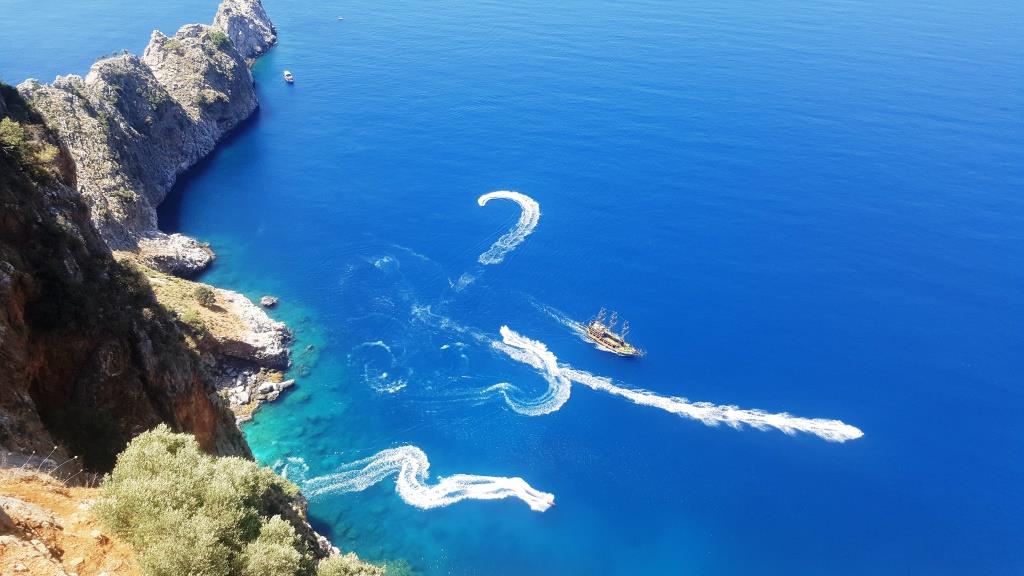 Antalya
Antalya, the largest Turkish city on the Mediterranean coast, is one of the world's leading tourism destinations. Antalya is Turkey's second most visited city in 2019. The temperatures in Antalya allow swimming until December (av. 24°C in October and 21°C in November).
Antalya region may be the perfect choice for your vacation, if you have a passion for golf. There are different types of courses available in Turkey, all designed by either famous golf designers or design companies.
Cappadocia
Cappadocia is best known for its unique moon-like landscape, underground cities, cave churches, and houses carved in the rocks.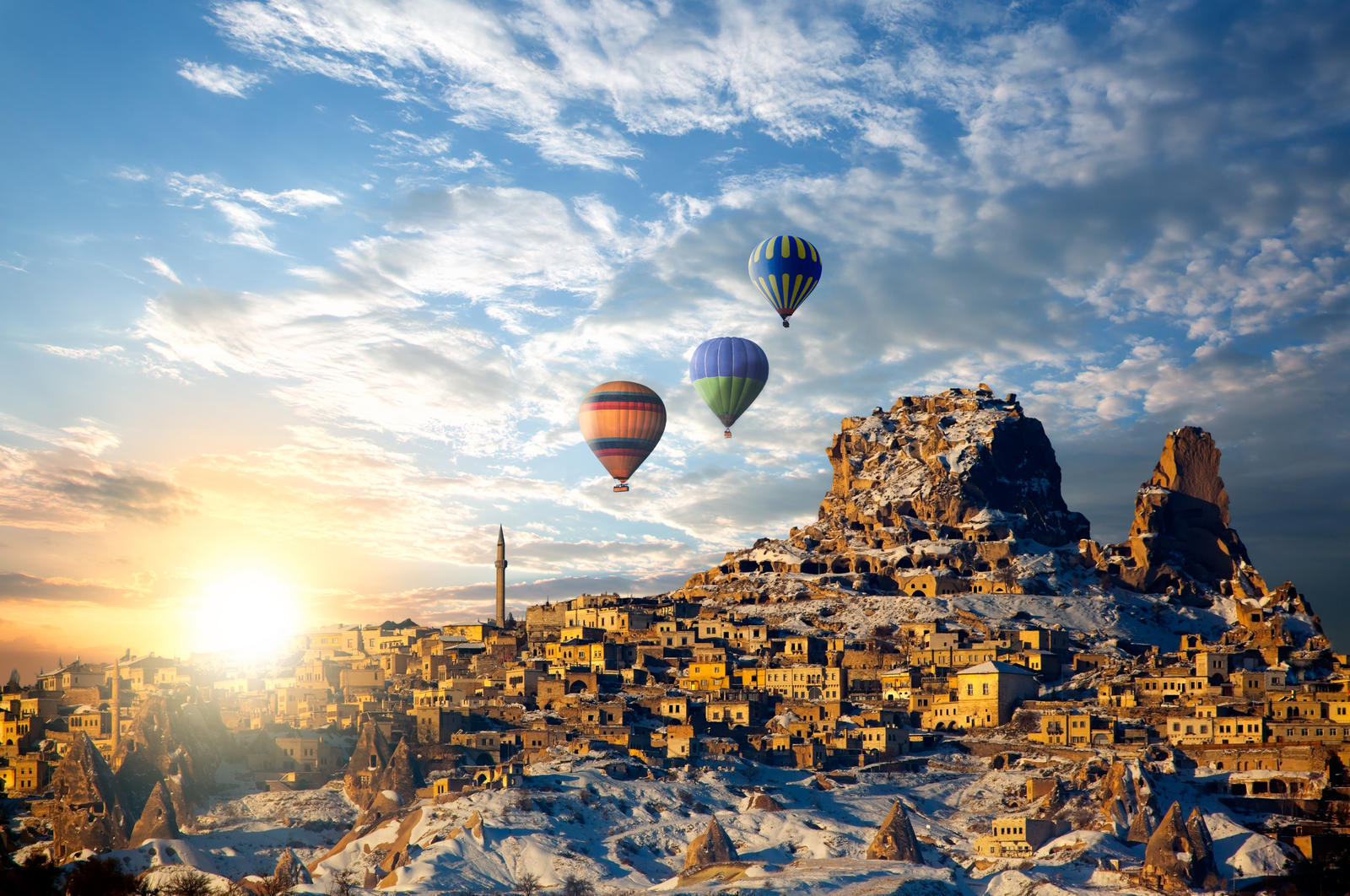 Ancient Greek Cities
Here are some stunning ancient sites in Turkey. Some of them you already know, and some you've (probably) never heard of.
Göbekli Tepe
There are substantial grounds to claim that the most significant archaeological discovery of the 21st century. It is the first Temple of the World and approximately 8 thousand years older than the pyramids. The archaeological discovery of Göbekli Tepe changed human history.
Göbekli Tepe was inscribed to the UNESCO World Heritage List in 2018.
Aphrodisias
The ancient Greek city of Aphrodisias took its much-deserved place on the UNESCO World Heritage List in 2017, but continues to remain quite unknown to travelers.
The City of Aphrodite, Goddess of Love, about two hours east of Ephesus and 2.5 hours west of Pamukkale.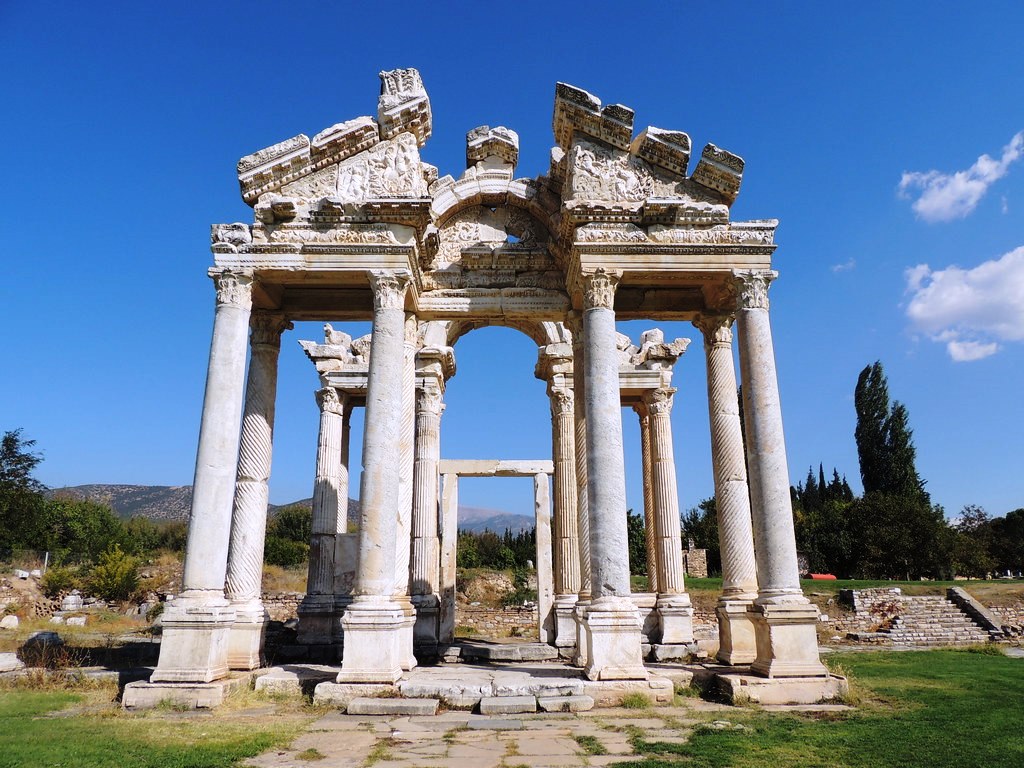 Hierapolis
Once a significant destination for its healing hot springs near Pamukkale travertine pools, it's still possible to swim in the hot mineral waters.
Hattusha
Located 150km east of Ankara, Hattusha, listed as World Heritage by UNESCO, covers an area of 2.1 by 1.3km. Its ruins are all that remains of what once was a large and powerful Hittite Empire, which vanished from history around 1200 BC.
Ephesus
Ephesus is the most important ancient city in Turkey, and one of the best-preserved and restored. It is one of the largest Roman archaeological sites in the Mediterranean.
Ephesus is a center of religious pilgrimage as well. The House of the Virgin Mary, where the mother of Jesus supposedly spent the last years, is located nearby.