Bordeaux, the picturesque jewel of southwestern France, is renowned for its rich history, exquisite wines, and stunning architecture. This enchanting city has recently welcomed a wave of new hotels, each adding a touch of modern luxury to its classic beauty. In this article, we'll explore the five newest hotels in Bordeaux that are making waves in the world of hospitality.
Nestled in the picturesque Chartrons district, Hotel Indigo offers a unique and immersive experience for travelers. The central location, just a short walk from the Garonne River, ensures that guests can soak in the charm of Bordeaux's bohemian cityscape.
Hotel Indigo stands out as a brand that celebrates neighborhoods, and this is reflected in its design philosophy. Each hotel aims to capture the essence of its surroundings, bringing to life the sights, sounds, and flavors of the local community. It is the one of the newest hotels in Bordeaux.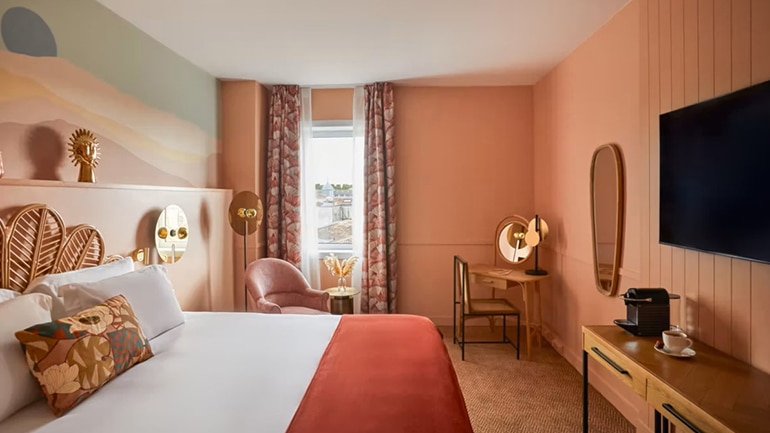 FirstName Bordeaux, the first of this brand to open, has taken up residence in a typical 1970s building in the Mériadeck district, a stone's throw from Place Gambetta. Its designers, Marc Hertrich & Nicolas Adnet, have kept the same vintage feel as its exterior. It offers no less than 7 categories of rooms, two gyms and a surprising speakeasy bar.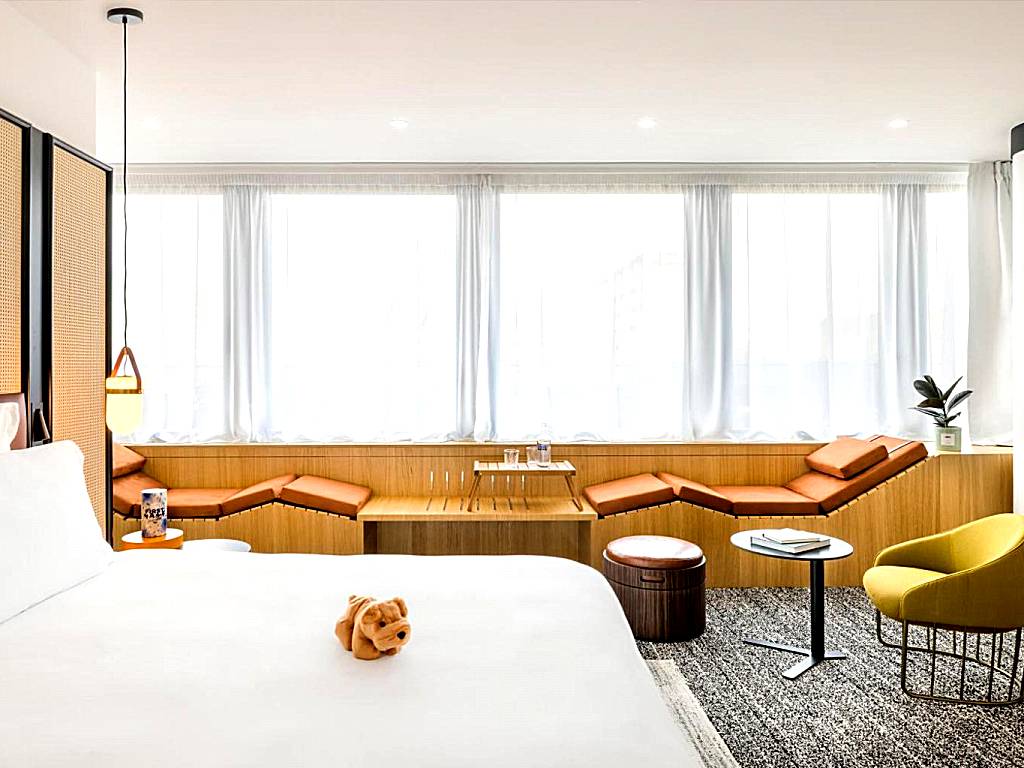 The Marty Hotel Bordeaux, Tapestry Collection by Hilton, is open for guests in the Mériadeck business district, offering a distinctive industrial-style that embodies creativity, vibrancy, and inspiration for both travelers and locals in the area. The hotel boasts a large bar topped with an avalanche of chandeliers which serves as the central hub within the hotel lobby, and is decorated in a fusion of classical wood, steel and concrete industrial features interspersed with bright colors, vintage furniture, and multi-textured fabrics.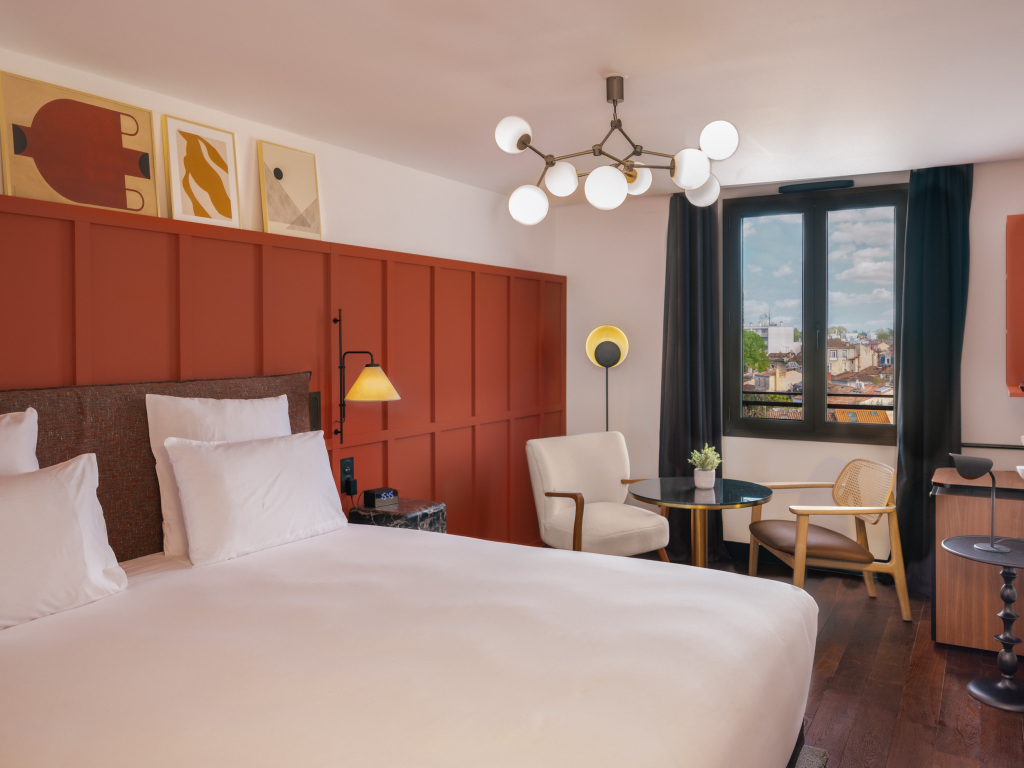 Hôtel JOST opened close to the train station, next to the brand new Pont de la Palombe. The immense 360° rooftop view provides a hitherto unseen perspective of the transformation taking place in the Belcier district: soon destined to gain in prominence. The hotel's name is an acronym of "Joy Of Staying Together", and JOST is the first hotel to house a venue for the performing arts. It is also the first to combine the hotel and hostel concepts, with 80 rooms (including some interesting 5m² capsules).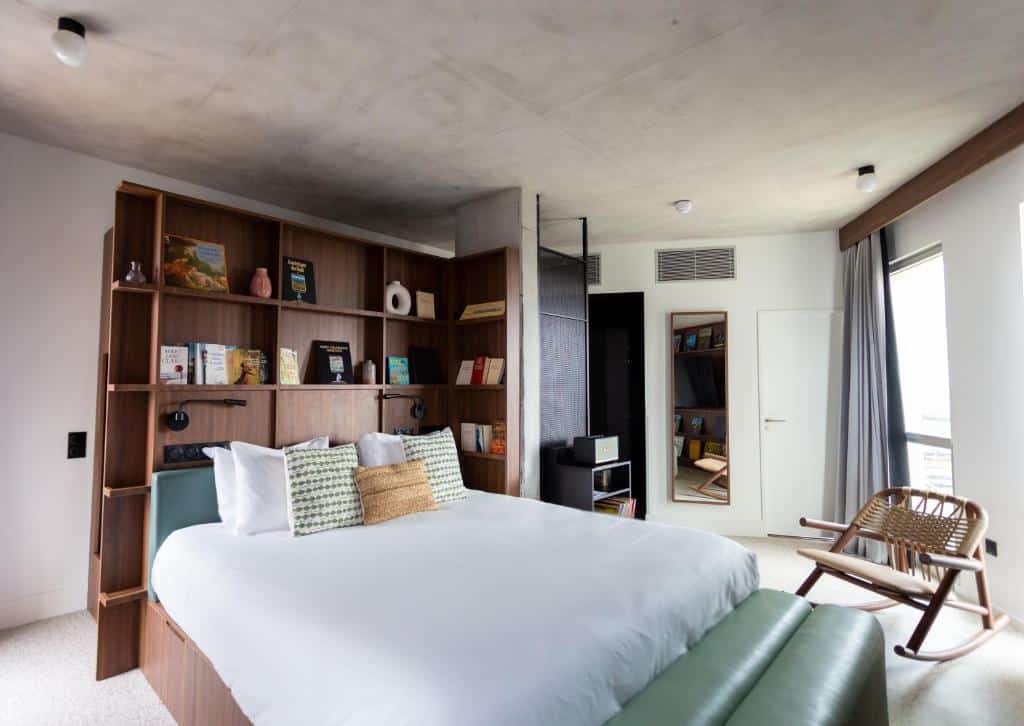 Mercure Bordeaux Gare Atlantic is located in the heart of the completely renovated and transformed Saint John district between old Bordeaux and the Paludate business district. Come experience our 4-star hotel inspired by historic bourgeois homes with our refined rooms and suites, our Saint Jean real Bistrot where authenticity is the key and our lounge and meeting space, perfect for all of your gatherings.