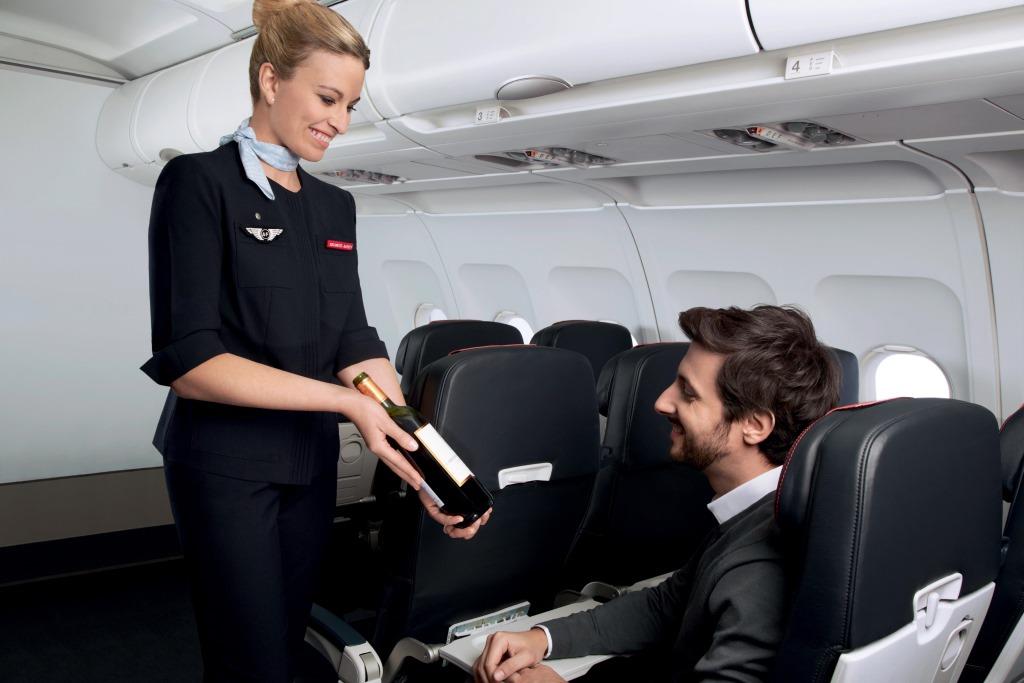 Traveling to different places abroad or far from your town could be the most exciting thing to do to unwind. You are experiencing different places, beaches, cultures, hotels, and more. However, an unforgettable memory should start in your airline experience. Resting, dining, and drinking your favorite glass of wine at 35,000 feet is a fantastic feeling that you can't forget in your entire journey.
While flying on the plane, your experience is the reason why airlines are putting more effort than anything into their customer experience, drinks, and cuisine offerings. As a traveler, it would be nice to know the best food, especially wines, that you should drink on a plane. A few hours sitting on your plane seat can be so soothing if you pair it with the right wine.
Bordeaux Wines
Jancis Robinson, a popular wine critic, wrote that you might want to try the first-growth Bordeaux in the first-class airlines. In business class, second-growth Bordeaux could be a good fit for your taste. She also added that the best airlines that offer best wines are Qantas, Etihad, Qatar Airways, and Singapore Airlines.
Bordeaux wines originated and are produced from Bordeaux, a wine producing region in France. Pauillac is one of the most famous Bordeaux wines. Pauillac wines here are pure, full bodied and tannic. This wine is known because of its gracefully combined elegance and taste with complexity.
Ninety percent of Bordeaux are red wines such as Merlot and Cabernet Sauvignon. These wines contain different flavors, such as black currant, graphite, plum, and cedar violet. The aroma of this wine will make you want to drink more. It also helps you stay relaxed while enjoying every sip of it.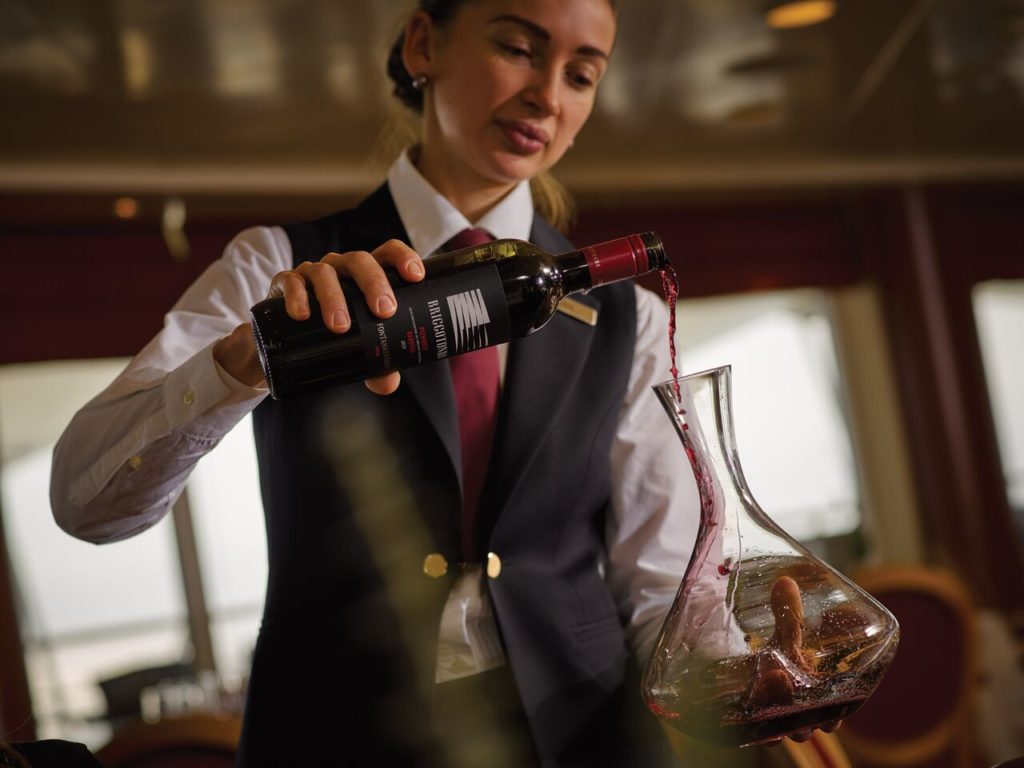 How To Read A Bordeaux Wine Bottle
When the flight attendant stands in front of you holding a bottle of wine, there are two questions that you will be asked, red or white? If you are not familiar with wines like Bordeaux and how they are made and its characteristics, then it is hard for you to answer this question.
There are two types of Bordeaux, red and white. For red Bordeaux, it has different varieties which are Cabernet Sauvignon,Cabernet,Merlot Franc, Malbec, and Petit Verdot. Flavors that dominate in these red wines are black currant, plum, graphite, cedar, and violet.
White Bordeaux, on the other hand, is classified into different varieties, which are Sauvignon, Muscadelle, and Semillon. It's dominating flavors are grapefruit, lemon-lime, gooseberry, lemon curd, and chamomile.
In the middle of the bottle, you will see the year from when the wine was made. The best years for vintage wines are:
2015
2010
2009
2007
2005
2003
2000
1998
1990
How Bordeaux Wine Should Be Served
Serving Bordeaux wine can be so easy if you are drinking it in a restaurant or at any place. However, this might be challenging when served onboard, which is thousands of feet above ground.
According to Doug Faust, when flying in an enclosed cabin in higher altitudes, your taste for food and beverage changes. Faust is the most exceptional sommelier and Master of Wine who has been traveling to do wine tasting on planes since 2005. This is the reason why delicate wines might taste better when you are drinking it on the ground than on the plane.
It should be stored in a room temperature slightly below around 65 degrees Fahrenheit over 18 celsius. Before it is served to customers, it should undergo decanting for 30 minutes.
How To Enjoy Your Bordeaux Wine In The Plane
Some people love to drink their glass of wine without any food paired to it. However, if you are into food and want to enjoy both of the airline's best food and wine, then you should know how to pair your wine with different meals. Steaks and Foie gras can be the best pair for red Bordeaux.
The wine's boldness will complement the meat's umami, which can make your wine taste sweeter and fruity. In choosing food to pair with your Bordeaux, you should check if the food has plenty of umami and enough fat to contrast the tannin's taste.
Other meals that you should pair with your Bordeaux are meat, cheese, vegetables like roast potatoes and mushrooms. These foods can never go wrong in making your wine taste so good.
Takeaway
Some people say that you should also enjoy the journey before reaching your destination. What better way to enjoy the journey by sipping on wine. On your next flight, when the beverage cart goes near you, find a Bordeaux bottle, and enjoy every sip of it. Remember to look for the year the wine was made to choose the best one. Indulge yourself with the sweet and fruity taste of the wine while resting your soul thirty-five thousand feet above the ground.