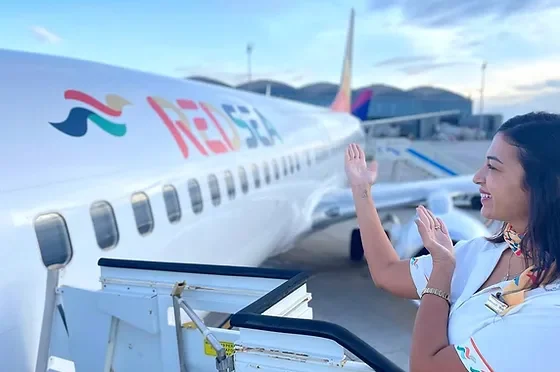 Red Sea Airlines, the Egyptian airline, is temporarily suspending its flights to Moscow from September 8th to 17th, 2023, as confirmed by a representative of the Russian Federal Air Transport Agency, Rosaviation, on Friday.
"Today, Red Sea Airlines informed Rosaviation that due to operational necessity, the carrier will temporarily suspend flights to Moscow from September 8th to September 17th, 2023. In order to ensure the transportation of Russian tourists who are currently in Sharm El Sheikh and planning to fly to Egypt during this period on flights operated by this airline, Rosaviation will hold an operational meeting in the near future," noted the agency's spokesperson.
Passengers booked on Red Sea Airlines flights are clients of the tour operator "Intourist." Russian tourists seeking more detailed information are advised to contact this tour operator, according to Rosaviation.
Red Sea Airlines has indicated its readiness to reschedule the travel dates for passengers currently in Moscow to a later time. In the event a passenger opts to cancel their flight, the airline will provide a full refund for the ticket cost, as confirmed by the aviation authority.
This temporary suspension of flights serves as a reminder for travelers to stay informed about their flight status and arrangements with airlines and tour operators, especially when unexpected changes occur.