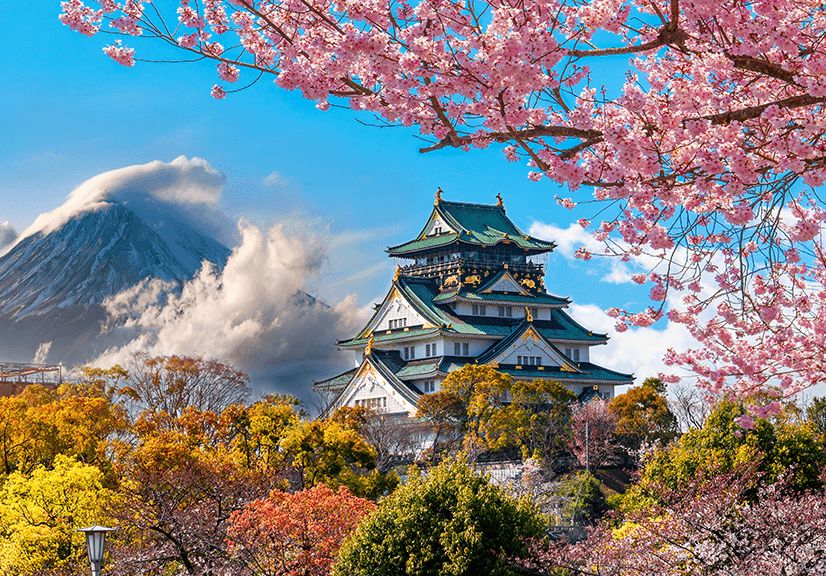 New data from the Global Wellness Institute (GWI) reveals that Japan has the world's third-largest wellness economy, valued at $303 billion (£242.6 billion, €283 billion). This data became available after GWI added Japan to its Geography of Wellness website, which offers enhanced visibility into a country's distinct wellness assets.
The findings place Japan among the top five in all wellness sectors measured by GWI:
Personal Care and Beauty – $105.9 billion (£84.7 billion, €98.8 billion).
Healthy Eating – $70.1 billion (£56.1 billion, €65.4 billion).
Physical Activity – $41 billion (£32.8 billion, €38.2 billion).
Wellness Tourism – $19.1 billion (£15.3 billion, €17.8 billion).
Public Health, Prevention and Personalized Medicine – $18.1 billion (£14.5 billion, €16.9 billion).
Traditional and Complementary Medicine – $16.7 billion (£13.3 billion, €15.5 billion).
Wellness Real Estate – $11.5 billion (£9.2 billion, €10.7 billion).
Thermal and Mineral Springs – $9.2 billion (£7.4 billion, €8.5 billion).
Nutrition and Weight Loss – $5.8 billion (£4.6 billion, €5.4 billion).
Mental Wellness – $5.8 billion (£4.6 billion, €5.4 billion).
Workplace Wellness – $4.7 billion (£3.8 billion, €2.4 billion).
Spas – $4.2 billion (£3.4 billion, €3.9 billion).
Noteworthy growth areas include wellness real estate, which expanded from $2.5 billion (£2 billion, €2.3 billion) in 2017 to $11.5 billion (£9.2 billion, €10.7 billion) in 2020. Japan's wellness tourism sector is also thriving, recording a total of 33.8 million wellness trips, both inbound and domestic, with the nation's thermal and mineral springs playing a significant role.
Susie Ellis, Chair and CEO of GWI, commented, "Japan is an amazing example of a sustainable, strong wellness economy. Wellness is deeply embedded in the country's DNA: from its culture of healthy eating to its focus on both public health investment and traditional and complementary medicine."
The data was revealed through a partnership between GWI, Conceptasia, and Fukui Wellness Collaboration. Ellis emphasized that such partnerships allow researchers to delve deeper into specific countries' wellness economy data, providing a comprehensive view of how wellness businesses and activities can impact a nation's overall economy.
The Geography of Wellness platform offers key stakeholders in the 218 countries featured in GWI's "The Global Wellness Economy: Country Rankings" an in-depth exploration of their country's position in various sectors and subsectors of the $4.4 trillion (£3.6 billion, €4.1 billion) global wellness economy.
Globally, the United States holds the top spot for the largest wellness economy, valued at $1.2 trillion (€1.1 trillion, £994.3 billion), with China in second place with a $683 billion (£546.3 billion, €637.4 billion) wellness economy.
Japan joins a growing list of countries featured on the Geography of Wellness microsite, which includes Brazil, Singapore, Thailand, the UK, the US, and Indonesia, among others.