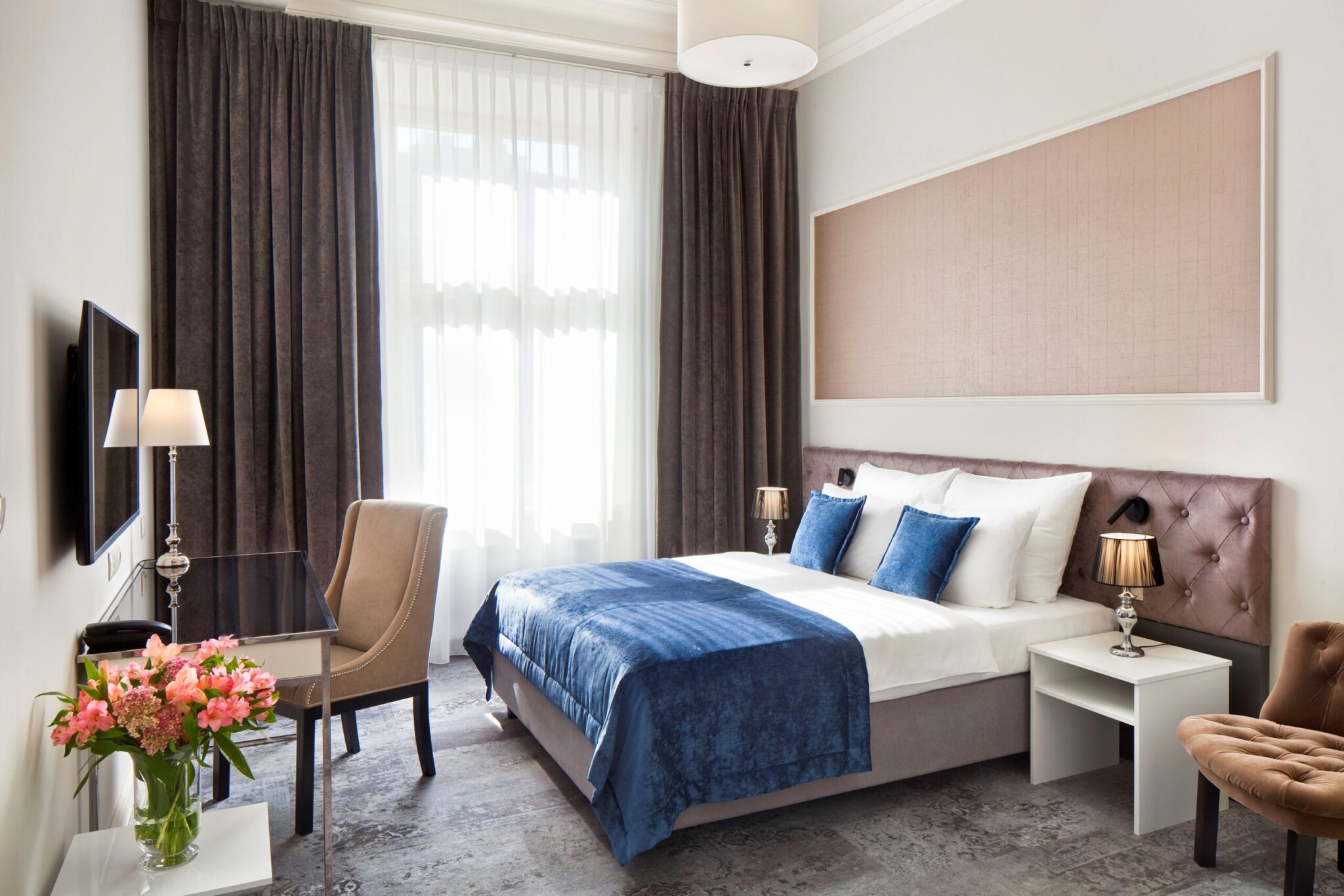 Wyndham Hotels & Resorts boasting a portfolio of approximately 9,100 hotels across more than 95 countries, has announced the opening of the Wyndham Grand Krakow Old Town, a new hotel in Krakow, marking the brand's debut in Poland. This splendid 60-room hotel, operated by the Dobry Hotel Group, a renowned hotel management company in Poland, is nestled within a historic townhouse situated in the heart of Krakow Old Town. It offers easy access to iconic landmarks such as the Cloth Hall, Market Square, St. Mary's Basilica, and other popular attractions.
Wyndham Grand is celebrated for its collection of upscale hotels designed to deliver unique experiences characterized by refined accommodations, attentive service, and relaxed surroundings. The opening of Wyndham Grand Krakow Old Town adds another sought-after destination to the brand's portfolio, joining cities like Manama, Istanbul, Athens, and many more. In Poland, this hotel becomes Wyndham's eighth property, joining the ranks of cities such as Warsaw, Lodz, Wroclaw, and Krakow.
Dimitris Manikis, President of Europe, Middle East, Eurasia, and Africa at Wyndham Hotels & Resorts, expressed enthusiasm about the opening: "Our distinctive Wyndham Grand brand represents best-in-class hospitality, and the opening of Wyndham Grand Krakow Old Town is a welcomed addition to our presence in Poland, while also marking an important step in our expansion plans for the country. Dobry Hotel Group is one of the top hospitality operators in the country who shares our vision for growth, making them the ideal partner to bring the Wyndham Grand brand to Poland."
Daniel Łukaszewicz, Managing Director of Dobry Hotel Group, added, "We are thrilled to open the first Wyndham Grand in Poland with the support of Wyndham Hotels & Resorts, the world's largest hotel franchisor. Situated in the former royal capital, guests staying at the Wyndham Grand Krakow Old Town can enjoy the spectacular Renaissance architecture and medieval city centre. We look forward to welcoming business and leisure travellers from around the world for unforgettable stays and experiences."
Conveniently located just 13 kilometers from Krakow Airport and a mere one kilometer from Krakow Main Station, Wyndham Grand Krakow Old Town offers guests a unique blend of historic cultural immersion and a modern getaway experience, complete with contemporary comforts and high-end amenities. After exploring the Gothic architecture and charming cobblestone streets of Krakow, guests can unwind in the hotel's wellness zone, featuring a heated indoor pool, fitness center, and a spa offering a sauna, hot tub, and even a salt cave. The hotel also boasts two outstanding on-site restaurants serving exquisite Italian and international cuisine. For business travelers, the hotel features a well-equipped executive center and two versatile meeting rooms accommodating up to 150 guests.