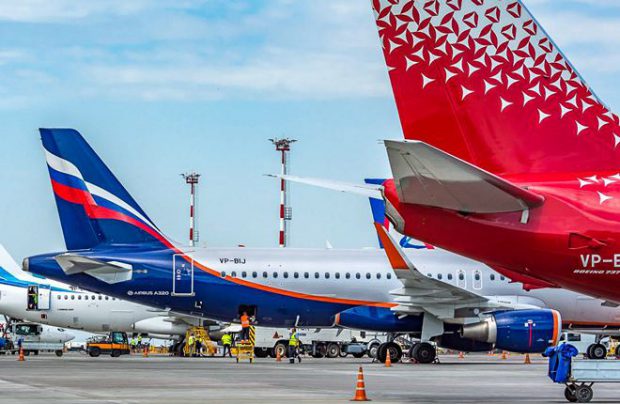 In a recent statement following a two-day working trip to China, Deputy Minister of Economic Development of the Russian Federation, Dmitry Volvach, announced that Russia is prepared to discuss expanding the geographical reach of flights operated by Russian and Chinese airlines. This move aims to facilitate the growth of tourism and intensify business connections between the two nations. The announcement was reported by TASS, the Russian news agency.
Volvach highlighted the increasing tourist flow and the need to enhance business ties as driving factors behind the proposed expansion of flight routes. He mentioned that this expansion would encompass not only regular flights but also charter flights. The Russian side is ready to engage in discussions regarding the further extension of flight routes for Russian and Chinese airlines during aviation authority consultations scheduled for September of this year.
Currently, there are five Russian airlines operating flights to China across 13 routes. These routes originate from major Russian cities such as Moscow, Vladivostok, Khabarovsk, Yuzhno-Sakhalinsk, Irkutsk, Novosibirsk, and Yakutsk, with a combined frequency of 32 flights per week. This extensive network of routes provides numerous options for travelers between Russia and China.
On the Chinese side, there are 45 direct flight routes originating from various cities in China. This robust air connectivity showcases the growing importance of aviation in fostering economic, cultural, and diplomatic ties between Russia and China.
The potential expansion of flight routes between the two countries signifies a deepening of their relationship, both on the economic and cultural fronts. Tourism and business travel have been crucial elements in strengthening ties between nations, and increased flight options can significantly contribute to these objectives.
Furthermore, it is expected that the expansion of flight routes will not only cater to the growing demand for travel between Russia and China but also stimulate economic growth in related sectors, such as hospitality and tourism services.
As the world continues to navigate challenges related to the global pandemic, discussions about expanding flight routes demonstrate the resilience and commitment of both Russia and China to sustain and bolster their economic and cultural connections.