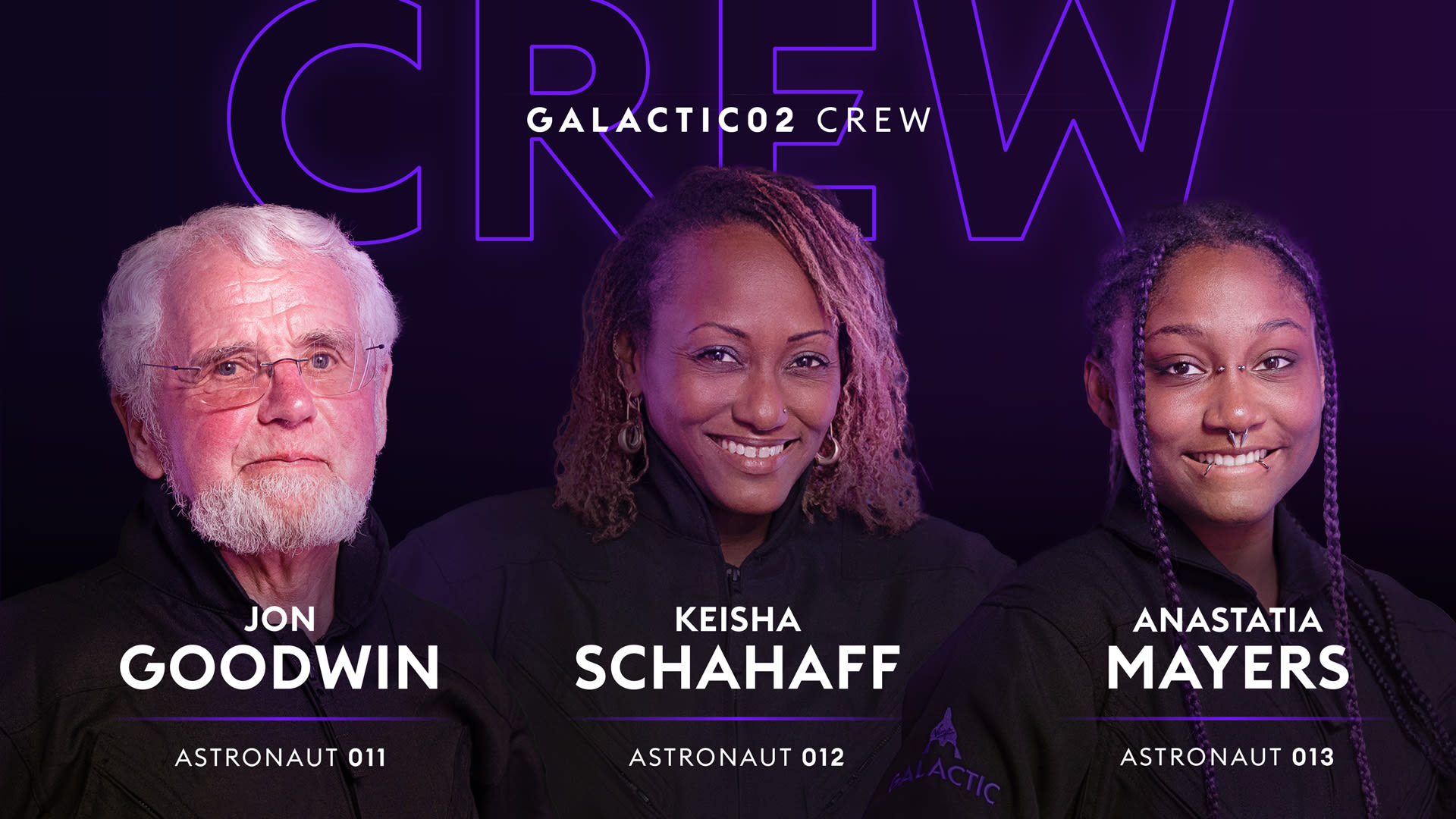 Virgin Galactic is set to embark on its seventh spaceflight and second commercial spaceflight, 'Galactic 02', featuring an extraordinary lineup of private passengers. This mission will make history by flying three unique individuals to space, including the first Caribbean astronauts, the first Olympian, and the second person with Parkinson's disease.
Among the distinguished passengers aboard VSS Unity, the spacecraft, will be Jon Goodwin, an 80-year-old adventurer, Olympian, and early Virgin Galactic ticket holder. Goodwin, who participated in the 1972 Munich Games, will become the first Olympian to venture into space. Remarkably, despite being diagnosed with Parkinson's disease in 2014, he will join the ranks of only two individuals who have traveled to space while living with the condition.
Additionally, the 'Galactic 02' mission will welcome Keisha Schahaff and Anastatia Mayers, a pioneering Caribbean mother-daughter duo. They secured their seats through a draw that raised funds for the non-profit organization Space for Humanity. This achievement marks their distinction as the first astronauts from the Caribbean and the first mother-daughter duo to journey into space.
By enabling such groundbreaking milestones, Virgin Galactic continues to redefine the boundaries of space exploration and inspire a new generation of astronauts. The 'Galactic 02' mission is a testament to the inclusive vision of Virgin Galactic, showcasing the power of each spaceflight to transcend limitations and grant extraordinary opportunities to deserving individuals.