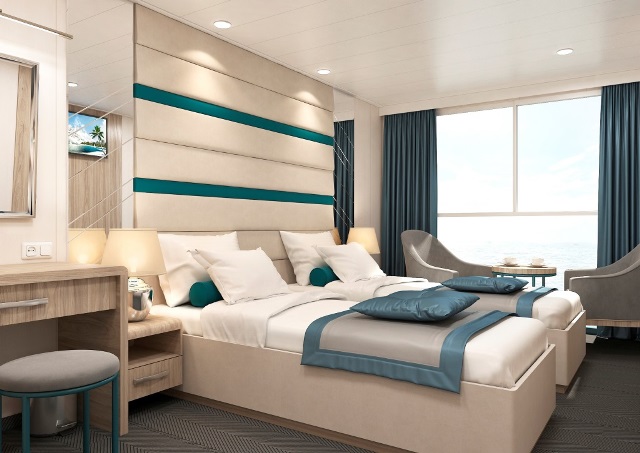 In 2024, Vodohod is preparing over 1600 cruise itineraries based on the "all-inclusive" system. New cruises and tours will gradually be added to the schedule for 2024. Currently, the "Early Booking" promotion offers the first 250 cruises on 11 company vessels.
The cruise routes offered by Vodohod for the next year include cities of the Golden Ring, the Volga River region, the Solovetsky Islands, Karelia, Astrakhan, Perm, Volgograd, Lake Baikal, and the Yenisei River. For the 2024 navigation season, Vodohod has prepared even more cruises with visits to new ports that were opened this season, such as Ufa, Vyborg, Yuryevets, Bereznyaki, and Taganrog.
As part of the "Early Booking" promotion, the first 250 cruises on 11 company vessels are already available, including on the flagship "Mustai Karim." A discount of up to 12% is offered for cruises in the 2024 navigation season when fully paid by August 31, 2023.
In particular, a 12% discount is applicable to cruises on the "Semen Budenny" vessel, 10% for cruise tours on the "Konstantin Korotkov," "Lev Tolstoy," "Konstantin Simonov," "Felix Dzerzhinsky," "Lenin," "Nikolay Chernyshevsky," "Mikhail Frunze," "Alexander Suvorov," "Sergei Kuchkin" vessels, and 7% for cruises on the "Mustai Karim" vessel. The early booking discount cannot be combined with other promotions.
Subscribers of the "Vodohod.Pro" subscription will also enjoy preferences on board, including a 20% discount on the bar and room service, a 10% discount on branded souvenirs from Vodohod, a 10% discount on sports equipment rental, and a 7% discount on additional excursions.