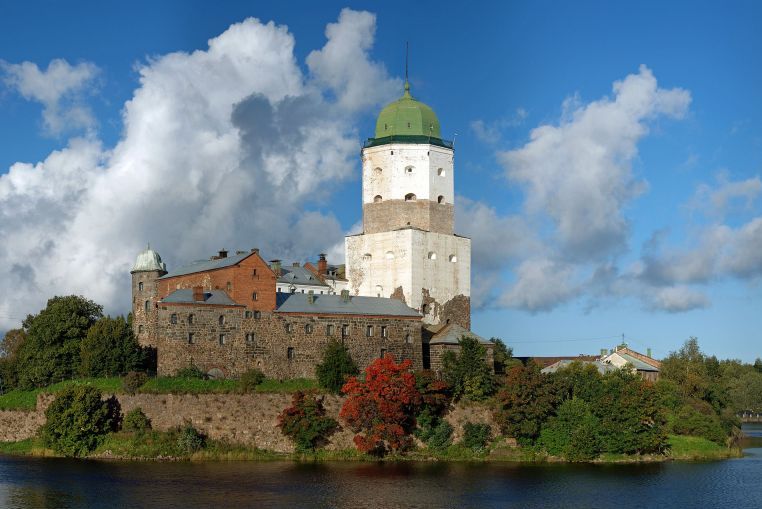 The river-sea vessel "Mustai Karim" of the tour operator "Vodokhod" has entered Vyborg for the first time. This event marks the return of cruise ships to the city after a five-year hiatus.
Such a class of ships has never been in this port before. The "Mustai Karim" is the only passenger vessel of its kind that can enter the port of Vyborg through the Gulf of Finland as it belongs to the "river-sea" class and is equipped with advanced navigation equipment.
Previously, the port of Vyborg did not receive ships longer than 135 meters, while the "Mustai Karim" has a length of 141 meters. To make this event possible, all the ship's navigators underwent four months of training to navigate the Vyborg Sea Canal.
"The last ship's arrival in Vyborg took place in the autumn of 2019. It was the ship 'Karelia' that came from Lappeenranta through the Saimaa Canal and regularly visited Vyborg. Then came the pandemic year, and until now, international maritime passenger traffic has not been restored. Therefore, for us, this day is significant – the beginning of a new era. We hope to make passenger navigation more diverse and welcome other vessels," said Olga Ansberg, the CEO of Port Logistic LLC, Vyborg Seaport.
Five visits to Vyborg are planned for the 2023 navigation season, with a total of over 1,000 people expected to be served on this route.
Carnival Corp's cruise lines Holland American Line, Princess Cruises, AIDA, Seabourn, and other brands, have announced that they have or will modify their itineraries in light of attacks on Ukraine by Russia.