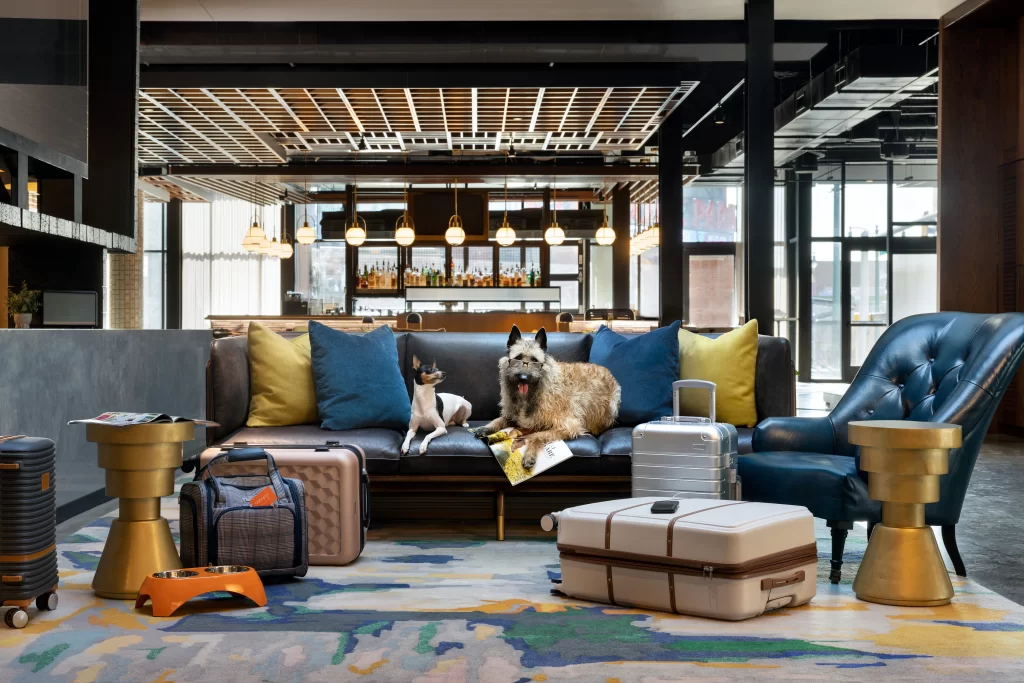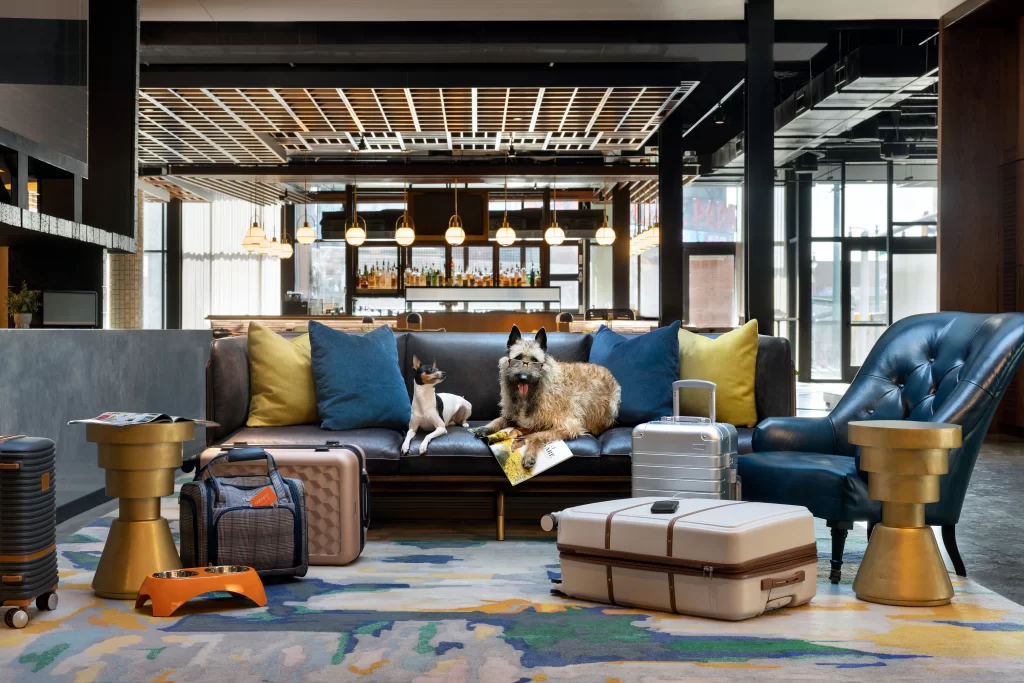 If you have dreams of traveling with pets on a traditional cruise with your furry companion, you'll be disappointed. After thorough research for pet-friendly cruises, we have discovered that, except for assistance dogs, animals are generally prohibited on almost all cruises.
Nevertheless, there are a limited number of alternatives for those who wish to cruise with their pets. Some overnight cruises, or even multi-night ferries, do permit dogs on board, either in designated pet-friendly cabins or in onboard kennels. Take a look at these cruise options that welcome pets…
Pet-friendly cruises:
Queen Mary 2
There is one notable exception – Cunard's Queen Mary 2. Cunard offers pet-friendly accommodations for passengers traveling with their dogs or cats on transatlantic sailings between New York and Southampton or Hamburg. This unique feature is made possible through The Kennels, a dedicated pet area on the ship. It's important to note that only dogs and cats are allowed onboard, and other animals like birds or ferrets are not permitted.
Queen Mary 2 has a limited number of kennels available, with only 24 in total. It's important to note that larger dogs and cats require a double kennel, further reducing the availability for passengers wishing to cruise with their pets. As a result, there is typically a substantial waitlist for these accommodations.
1AVista Reisen
Another pet-friendly cruise, 1AVista Reisen, operates multiple cruises per year for dogs and their owners aboard the MS Rigoletto, MS Normandie and MS Junker Jörg. There are multiple itineraries in Germany and the Netherlands, with each cruise generally lasting seven or eight days. The cruises are majority German-language, but the crew can provide assistance in English.
Tallink Silja Line
Tallink Silja Line presents a pet-friendly overnight cruise experience across the Baltic Sea. This cruise line offers pet-friendly journeys departing from Stockholm, the capital of Sweden, with destinations including Helsinki (the capital of Finland), Tallinn (the capital of Estonia), and Riga (the capital of Latvia) in Scandinavia and Eastern Europe. Onboard, passengers have various pet-friendly cabin choices available, such as cabins located below the pet recreation area, cabins with windows, and more affordable options situated in lower sections of the ship. In the event that all pet-friendly cabins are occupied, there is also a kennel option provided. The pet fee for a round trip cruise amounts to 32 EUR.
Stena Line
On Stena Line, pets are welcome and you can book your companion into a kennel (we advise that you pre-book to secure a kennel), take them on onboard (there are some rules around this) or keep them inside the car (this is not available on selected routes, please check the details for your specific route). Some of Stena Line ferries have pet friendly cabins that can be pre-booked too.
DFDS
As part of the DEFRA Pet Travel Scheme (PETS), we provide safe transportation for your pets onboard our ferries. You will have the opportunity to visit your pets on longer crossings, as arranged by the onboard staff. Our Newcastle-Amsterdam, Copenhagen-Oslo and Baltic Sea crossings even have pet-friendly cabins.
Viking Line
Viking Line allows the transportation of pet animals, subject to additional charges. You need to buy a ticket for your pet, and the price depends on the specific route.
Pets are to be kept in cabins during overnight voyages. Pets are not allowed on cruises or on Viking Cinderella sailings (Stockholm–Mariehamn v.v. route).
The majority of cruise lines have policies that permit travelers with disabilities to bring their service dogs onboard. Service animals are highly trained to perform specific tasks that assist individuals, such as guiding visually impaired individuals or providing protection to those prone to seizures. It's important to note that service animals are working animals, typically dogs, and are not considered pets.