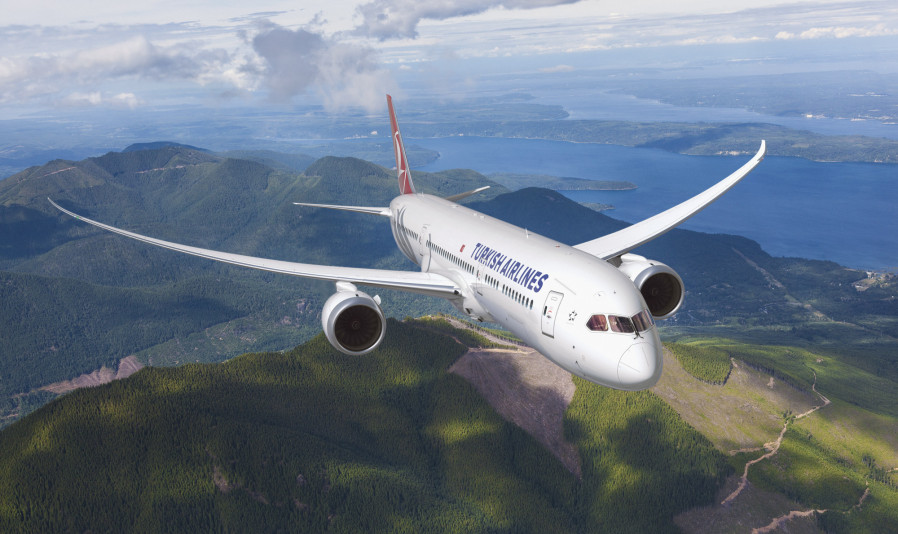 Turkish Airlines plans to order 600 new aircraft, which will make it one of the largest airlines in the world in the coming years. The expansion of its fleet is aimed at entering the Australian aviation market with Sydney flights.
Turkish Airlines is on the verge of a massive order for 600 aircraft, according to a report by Simple Flying, which is expected to be announced at the upcoming annual IATA General Meeting in Istanbul.
According to Turkish Airlines Chairman Ahmed Bolat, negotiations for the deal are progressing successfully, but the identity of the aircraft manufacturer receiving this order remains undisclosed.
The Turkish carrier's fleet may be expanded with both Airbus and Boeing aircraft. Currently, the airline operates a diverse fleet, including Airbus A320neo, Boeing 737 MAX, wide-body A350-900, and Boeing 787-9 aircraft. They also have older aircraft such as the A330 and Boeing 777. The airline's management is closely evaluating routes to Australia and does not rule out the possibility of opening flights from Istanbul to Melbourne, which has certain technical advantages over Sydney.
However, Turkish Airlines' current fleet does not allow for non-stop flights to Australia. According to Mr. Bolat, in the short term, this route is likely to be operated with a layover in Singapore.
The company is currently considering options for aircraft acquisitions, including the XWB A350 or 777X-8, which would be suitable for flights to Australia. However, this decision requires further exploration, as the company considers these aircraft to be "immature" and is hesitant to be among the first customers.