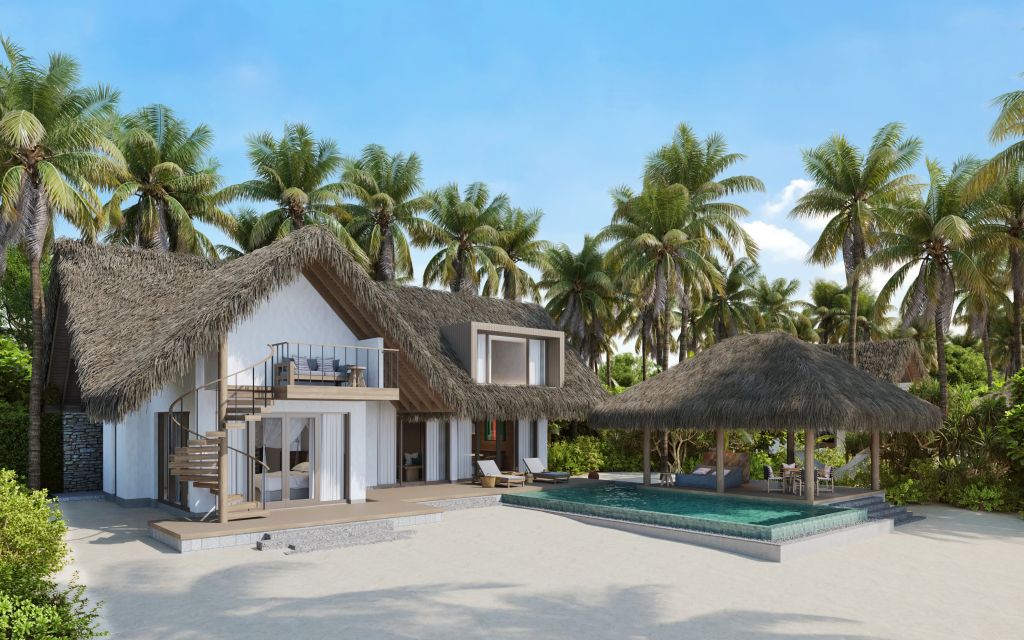 Experience the transformed allure of a renowned Maldivian resort, now adorned with daring design elements and the addition of luxurious multi-bedroom retreats, all nestled on a breathtaking natural island.
Bookings are now open for Six Senses Kanuhura, welcoming guests for stays starting from September 1. Situated on one of the Maldives' most expansive and iconic natural beaches, this resort comprises two additional private islands with pristine white-sand beaches. One island offers an intimate setting for desert island dining, while the other provides the ultimate escape for those seeking a castaway experience. Embrace days filled with relaxation, basking in the sun and sand, surrounded by the luminous waters of the Maldives. Your time beneath the gentle sway of palm trees is punctuated only by the enticing offerings of delectable cuisine, exhilarating activities, rejuvenating spa experiences, and cherished moments with loved ones or even chance encounters with passing turtles.
With a commitment to preserving the island's natural beauty, Six Senses has deliberately chosen to reimagine this Maldivian icon, enhancing the existing resort and its resources. The result is a harmonious blend of authenticity and innovation. From the captivating dining venues of Drift and Bottega to the organic gardens where a microgreens nursery coexists with the splendor of wild orchids, every aspect has been meticulously refined. Among the 91 beachfront and overwater villas, you will discover the addition of 12 Beach Retreats. These exceptional retreats feature one to three bedrooms and private pools, mere steps away from the azure ocean, making them an ideal choice for families or larger groups seeking an unforgettable experience.
Bryce Seator, General Manager, says: "Watching the island transform in the past few months has been an exciting journey, and we all look forward to revealing the new Six Senses Kanuhura. Following its long history, the island has been reborn, and the overall experience has been reinvented to bring the brand's sustainability and wellness ethos to a new corner in the Maldives."