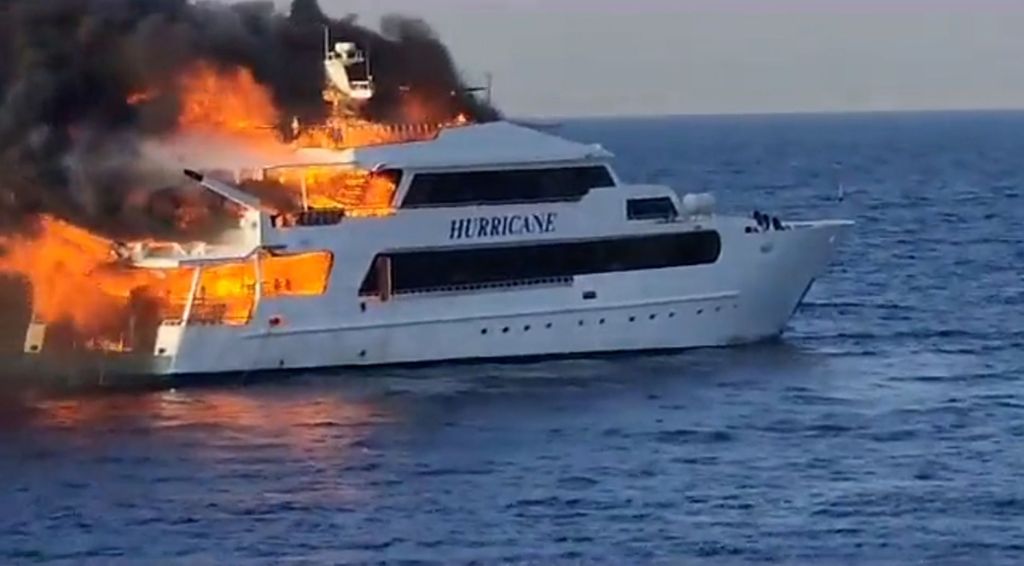 Three British tourists have tragically lost their lives following a boat fire that broke out on a diving boat off Egypt's Red Sea coast. The incident occurred a day after they were reported missing, leading to an intense search by the captain and crew.
The remaining 12 divers and 14 crew members, including the captain, were successfully rescued after evacuating the ship on Sunday morning. The group had embarked on a diving excursion to the renowned Elphinstone reef, located approximately 12km offshore and 30km from the popular resort town of Marsa Alam.
According to Scuba Travel and Tornado Marine Fleet, the tour operator and diving boat operator respectively, the fire erupted at around 8:30 am local time during a diving briefing.
"We, as the tour operator, deeply regret to confirm that three of our valued dive guests, who had not participated in the morning dive briefing on June 11, tragically lost their lives in the incident," expressed Pat Adamson, spokesperson for Scuba Travel, the British company responsible for organizing the trip.
Preliminary investigations by Mohamed Bendary, the secretary general of Egypt's Red Sea governorate, suggest that the fire originated in the boat's engine room. The Hurricane, a "liveaboard" vessel designed to accommodate tourists for extended periods, had been planned for a week-long stay when the fire occurred.
As of June 11th, swimming and diving in Hurghada are prohibited due to a shark attack. According to Egyptian and Russian authorities, a young Russian man was mauled to death by a shark in Hurghada. The man, named Vladimir Popov by Russian media, died after being attacked by a tiger shark in the waters near the city of Hurghada, Egypt's environment ministry said. Shark attacks are rare in the Red Sea coastal regions. However, in 2022, there were two fatal attacks in Hurghada within days, killing an Austrian and a Romanian tourist.