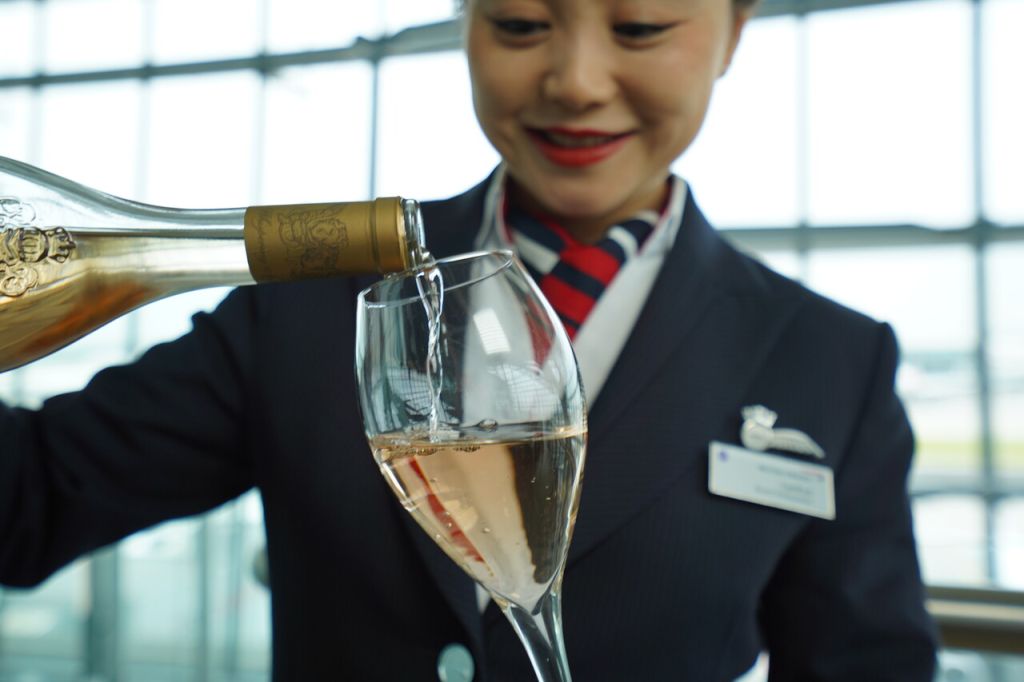 British Airways has revealed its plans to introduce an exclusive lounge bar dedicated to the renowned rosé wine, Whispering Angel, making it the first airline to offer such a bespoke bar.
Located in the airline's lounge at Terminal 5 B in London Heathrow, the bar will serve Caves d'Esclans' Whispering Angel rosé exclusively. The bar itself will be colored in a pale pink shade to mirror the light tones of the rosé wine. The anticipated opening of the bar is scheduled for this summer and will coincide with a refurbishment of the B gates lounge, including new furniture, reupholstered seating, and an updated layout.
While eligible British Airways customers in the Club (business class) lounges at Heathrow and Gatwick can indulge in The Pale rosé, produced by the same winemakers as Whispering Angel, the famed rosé is currently available in British Airways' First and Club lounges.
Whispering Angel, produced by Château d'Esclans, is renowned for its delicate Provençal pink hue and offers a delightful combination of sun-kissed creamy flavors of peach and raspberries, complemented by refreshing citrus undertones and a smooth, dry finish.
Calum Laming, British Airways' Chief Customer Officer, expressed excitement about the forthcoming exclusive Whispering Angel bar, noting the positive feedback received from customers regarding the rosé served in the lounges. Laming believes the bar will be a tremendous success, especially as it coincides with the renovation of the satellite lounge at London Heathrow Terminal 5 B gates.
The team at Château d'Esclans also expressed their pride in partnering with British Airways and their eagerness to launch the beautiful bar. They look forward to offering British Airways' customers a delightful glass of rosé before their flights.
The introduction of the Whispering Angel bar is part of British Airways' ongoing efforts to enhance its beverage offerings. The airline recently appointed a full-time Master of Wine, one of only 415 worldwide and the only one known to be appointed by an airline. Additionally, in March 2023, British Airways introduced four new English sparkling wines for in-flight service. The selection of English sparkling wines is rotated quarterly, providing customers with a diverse range of options. Club World travelers can currently choose between the Champagne Heidsieck & Co. Monopole Silver Top Non-Vintage and an exclusive English sparkling wine option.