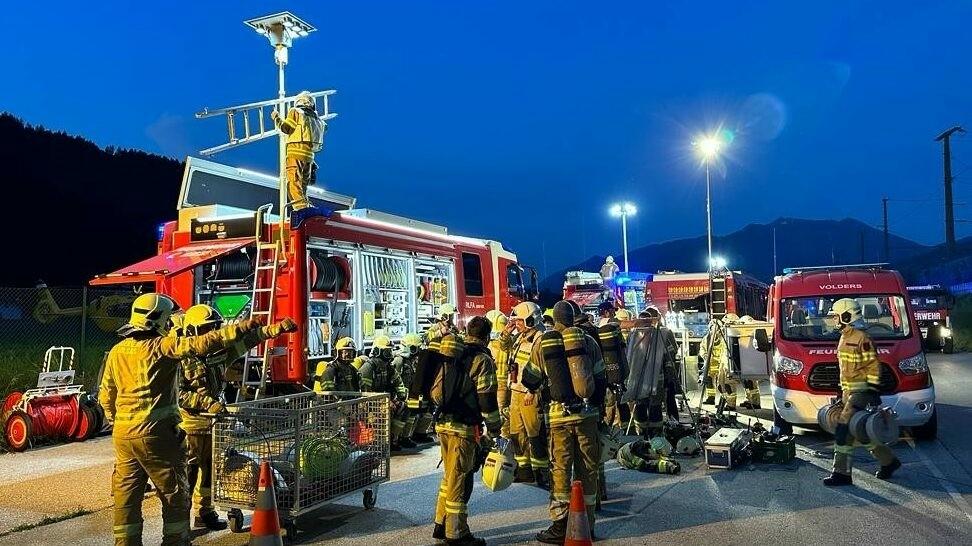 photo: Kronen Zeitung
A train carrying passengers caught fire in the Austrian Alps, near the city of Innsbruck, leaving approximately 45 passengers injured. According to preliminary information, the fire broke out due to a contact wire failure.
As reported by Kronen Zeitung, the train operated by ÖBB departed from Vienna on Wednesday, June 7, in the evening and was scheduled to arrive in Amsterdam on Thursday, June 8, in the morning.
The fire, believed to have been caused by a damaged cable, not only engulfed the passenger train but also the vehicles being transported on it.
Around 200 individuals were evacuated, and 45 passengers sustained injuries. "The fire was extinguished at 22:19, and the evacuation was completed by 23:40 local time," stated a representative from the Austrian railway operator, ÖBB. ÖBB arranged buses for further transportation, although the journey to Hamburg or Amsterdam could not continue on Wednesday evening. Those who did not require medical assistance were initially taken by bus to Innsbruck.
Accommodations for overnight stays were provided for everyone, according to representatives from the state of Tyrol.