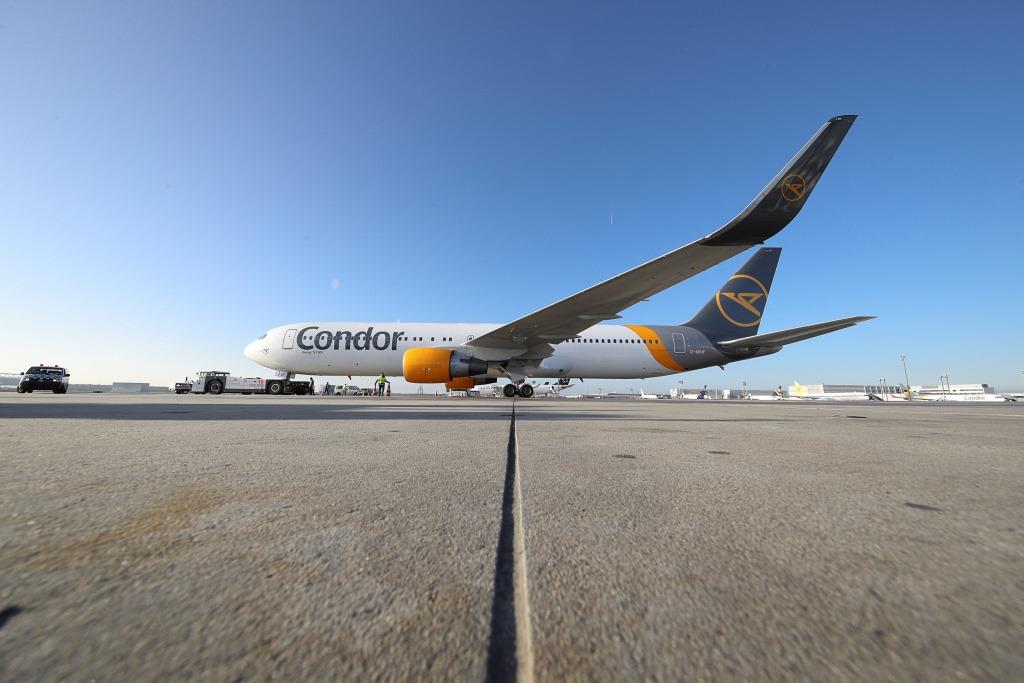 Today, Condor inaugurated its first flight to Edmonton, marking the start of its two weekly connections to the capital of Alberta, Canada. Direct flights are available on Tuesdays and Fridays, providing travelers with convenient options. Bookings for Condor flights can be made through tour operators, travel agents, the Condor website, or via phone reservation.
Flight DE2468, operated by a Boeing 767, transported passengers to the vibrant city located on the North Saskatchewan River. Upon arrival, Edmonton International Airport warmly welcomed both passengers and crew. From there, travelers have the opportunity to explore the stunning Canadian Rocky Mountains or visit one of the national parks. The city itself offers a range of attractions, including numerous festivals, cultural activities, a thriving gastronomy scene, and abundant shopping opportunities.
The addition of Edmonton expands Condor's Canada portfolio to include five destinations. Alongside Edmonton, the airline currently operates flights to Toronto, Vancouver, Whitehorse, and Halifax, providing a diverse array of Canadian destinations for travelers to explore.