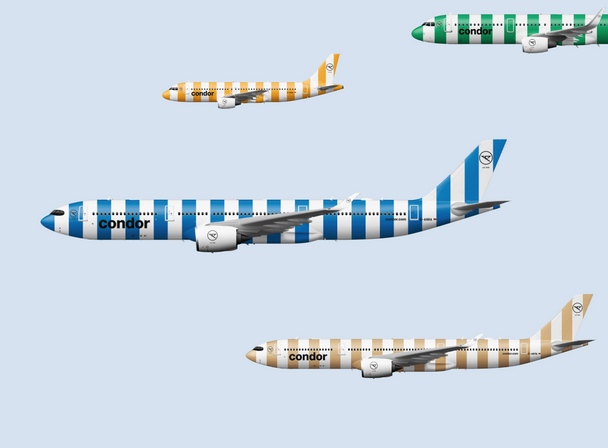 Starting in May 2024, Condor Airlines, the German low-cost carrier, will initiate three weekly flights from Miami to Frankfurt. These flights will be operated using their state-of-the-art A330-900neo flagship aircraft, offering connectivity to over 100 destinations across Europe. This marks a significant expansion for Condor, as Miami will be the airline's sole route in Florida and its 11th destination in the United States.
Miami International Airport (MIA) is eagerly anticipating the arrival of Condor's new service, with MIA Director and CEO Ralph Cutié expressing enthusiasm for this addition. He looks forward to welcoming Condor's three weekly flights next summer, enhancing travel options between Miami-Dade County and Germany.
Condor's Airbus A330neo boasts a premium offering, including Business Class with fully lie-flat seats and four exclusive Prime Seats, designed for two passengers. Notably, this aircraft is highly fuel-efficient, consuming just over half a gallon of fuel per passenger per 160 miles. By spring 2024, Condor plans to have its entire long-haul fleet consist of next-generation A330neo aircraft, featuring the airline's distinctive striped branding.
Ralf Teckentrup, CEO of Condor, emphasized the airline's commitment to providing enhanced travel options for Americans. He expressed pride in reintroducing Florida to their network and invited travelers in Southern Florida to experience their luxurious in-flight offerings. The Miami flights will operate through Condor's Frankfurt hub, strategically located in the heart of Europe, allowing travelers to easily explore Germany and beyond via air, road, or rail.
Condor's A330neo aircraft can accommodate 310 passengers, including four Prime Seats, 26 Business Class seats, 64 Premium Economy Class seats, and 216 Economy Class seats. Condor's Business Class offers fully lie-flat seats arranged in a 1-2-1 configuration, ensuring direct aisle access for all passengers. These seats transform into spacious beds, measuring 78 inches in length and 19 inches in width.
All passengers have access to a comprehensive entertainment system, featuring 17.3-inch 4K-mode screens with touchscreen and remote-control capabilities. The Prime Seats, situated in the first row of Business Class, provide extra room for two passengers to dine together and feature an impressive 24-inch entertainment screen. Prime Seat travelers can also enjoy premium amenities, including a travel kit, in-flight pajamas, and a premium snack basket.
Condor Airlines, established in 1956, serves more than nine million passengers annually from major airports in Germany, Zurich, and Vienna. The airline operates flights to approximately 90 destinations across Europe, Africa, and North America, continually enhancing its offerings and expanding its reach.