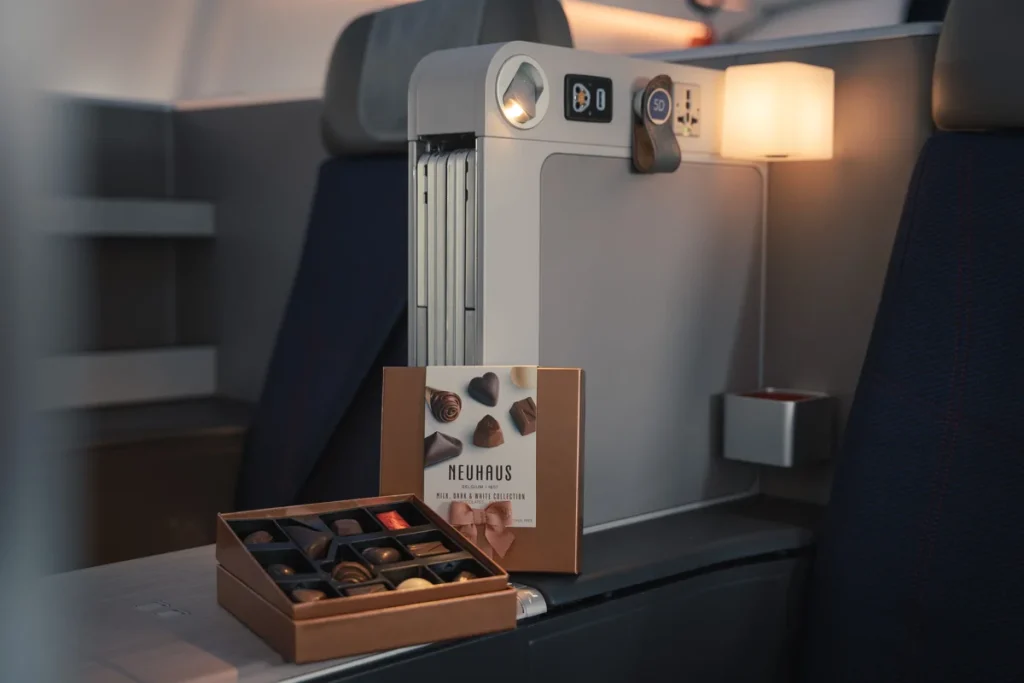 Once again, Brussels Airlines is extending its partnership with renowned Belgian chocolatier, Neuhaus. Following a three-year hiatus caused by the Corona pandemic, the airline will reintroduce large praline boxes on long-haul flights, while business class passengers will receive a special chocolate gift box. Additionally, at the exclusive lounge "THE LOFT by Brussels Airlines and Lexus" in Brussels Airport, renowned master chocolatier Eric Lauwers creates live chocolates, including the introduction of an exclusive "THE LOFT" praline in February of this year. Through this unique collaboration, Brussels Airlines and Neuhaus offer nearly 700,000 travelers annually the opportunity to indulge in the delights of Belgian chocolate.
Since 2003, Brussels Airlines and Neuhaus have been jointly showcasing one of Belgium's most iconic delicacies worldwide: chocolate. Over their 20-year partnership, both companies have shared common values such as passion, customer focus, and exceptional quality. They will continue to promote the essence of Belgian culture and identity, known as "belgitude," as they move forward.
Brussels Airlines uses as many Belgian products as possible on board its flights. Besides Neuhaus chocolate, the airline also offers healthy fresh meals and snacks from Belgian company Foodmaker, different Belgian beers and even Belgian fries on board.