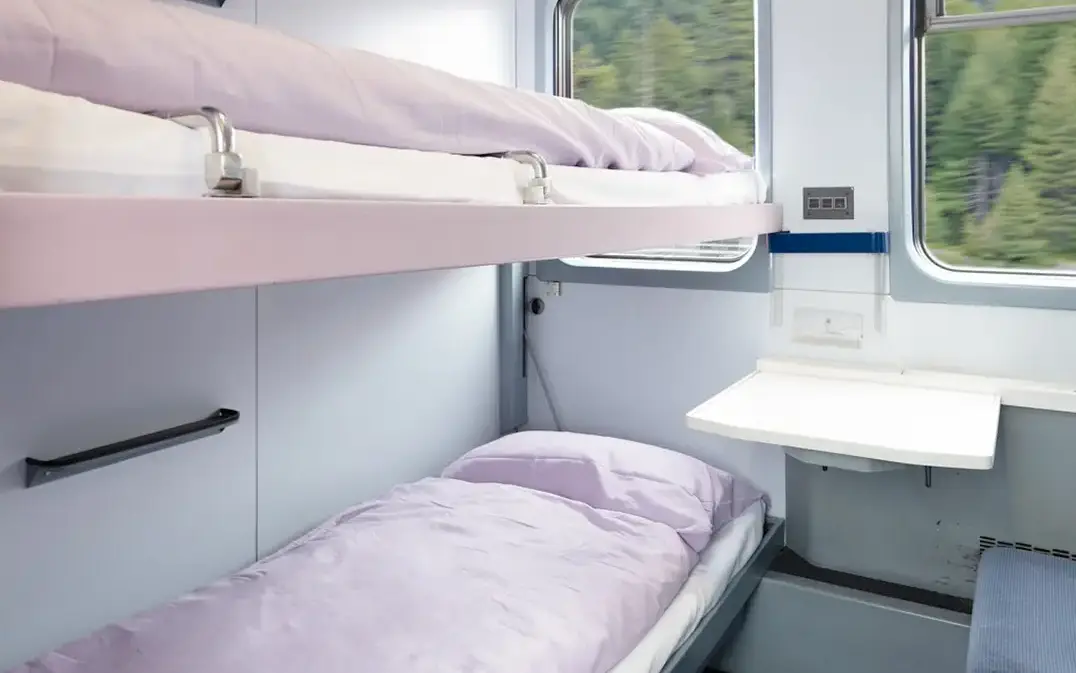 We are currently experiencing a renaissance of train travel in Europe, a mode of transportation that was once considered somewhat retro and outdated. One of the enchanting aspects of train journeys in the past was the ability to travel while sleeping, thanks to carriages equipped with beds.
European Sleeper, a railway startup, has embraced this nostalgic spirit by launching a night train line from Brussels to Berlin. Today marks the departure of the inaugural train for this service.
The last time travelers had the option to take a night train between these two European capitals was in 2008. The reintroduction of such a service reflects a shifting mindset in society and the business sector, emphasizing greener forms of mobility, even if it means longer travel times. Policymakers have also shown support, as evidenced by the designation of 2021 as the European Year of Rail.
The Brussels to Berlin night train service will operate three times a week in each direction. Departing from Brussels at 7:22 p.m. on Monday, Wednesday, and Friday, it will arrive in Berlin the following morning at 6:48 a.m. On the return journey, the European Sleeper train will leave Berlin at 10:56 p.m. on Sunday, Tuesday, and Thursday, reaching Brussels Midi/Zuid at 9:27 a.m. the next morning.
This scenic route will pass through other major cities like Amsterdam and Rotterdam in the Netherlands. Furthermore, there are plans to expand the service beyond Berlin to include Dresden and Prague by 2024.