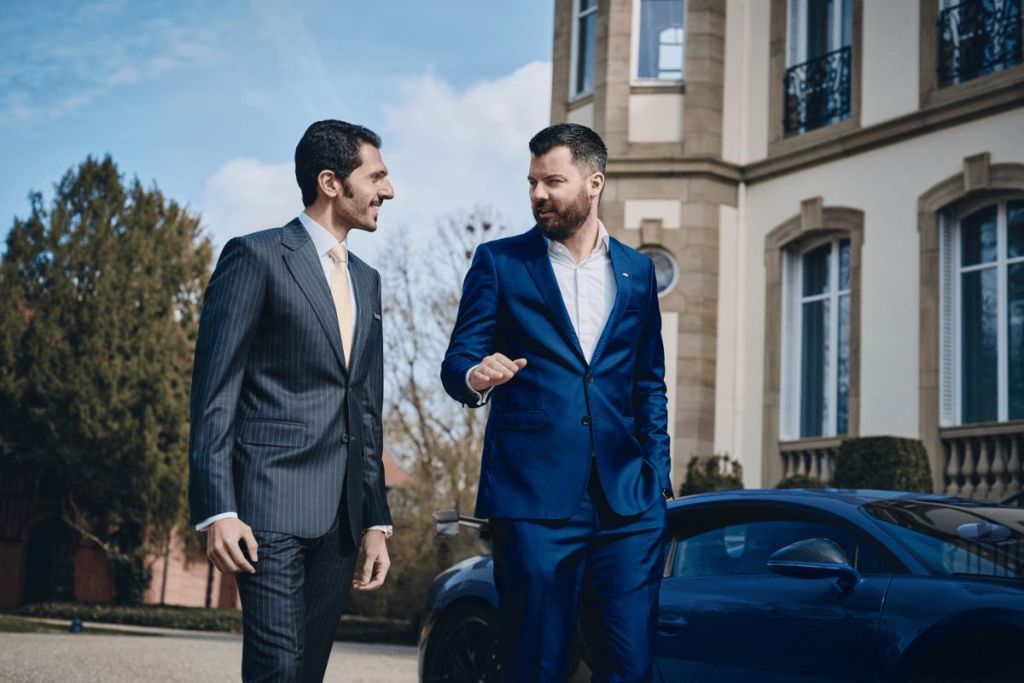 Bugatti has partnered with Binghatti, a prominent real estate developer in the UAE, to unveil an unprecedented concept in luxurious living: the world's first Bugatti Residences.
This groundbreaking venture, announced on Wednesday, promises to introduce an unparalleled level of opulence and refinement.
However, the residences are specifically designed to attract individuals with extremely high levels of wealth, according to Muhammed Binghatti, the visionary leader of Binghatti, in an exclusive interview with Arabian Business.
Spanning an impressive 42 floors, the Bugatti Residences by Binghatti will consist of 182 units, offering an exquisite range of two-, three-, and four-bedroom penthouses, each named after iconic destinations like Cannes, St Tropez, and Monaco. The exteriors of the residences are inspired by the gentle ripples on the beaches of the French Riviera and the sand dunes of Dubai.
The Bugatti Residences will comprise 171 Riviera Mansions and 11 Sky Mansion Penthouses. The residents will have access to luxurious amenities such as a beach reminiscent of the Riviera, a private pool, a rejuvenating jacuzzi spa, an exclusive fitness club, a gourmet chef's table, personalized valet services, a private members club, and two cutting-edge car lifts connecting the garage to the penthouse.