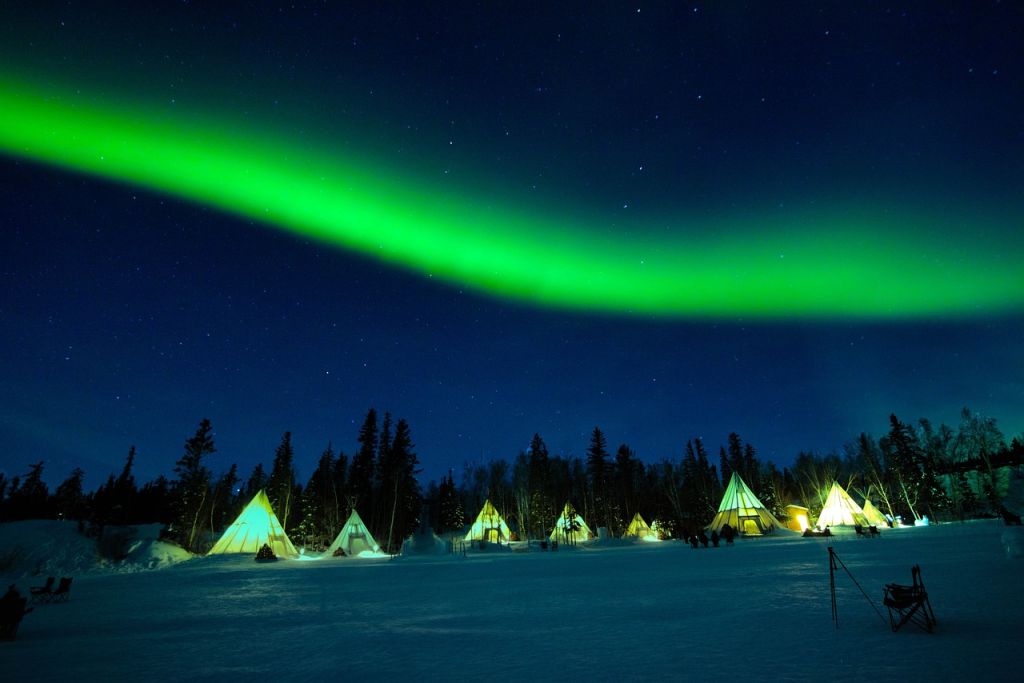 Air Canada has announced the introduction of non-stop, year-round Toronto-Yellowknife flights starting in December. The new service, operating three times a week, will offer convenient connections between eastern Canada and the capital of the Northwest Territories. Passengers will also have the option to connect onwards from Yellowknife through Air Canada's interline partner, Canadian North.
Mark Galardo, Executive Vice President, Revenue and Network Planning at Air Canada, expressed the airline's enthusiasm for facilitating travel to Yellowknife and the surrounding area, particularly during the peak Northern Lights season. The new route will not only support tourism but also benefit business travelers and the local economy by connecting Yellowknife directly to Canada's financial center. The flight schedules are designed to facilitate easy connections through Air Canada's Toronto hub to other destinations in eastern Canada, the United States, and winter sun destinations. Moreover, customers traveling from Yellowknife will have convenient onward travel options through the interline partnership with Canadian North.
Caroline Wawzonek, Minister of Industry, Tourism and Investment for the Northwest Territories, welcomed the increased air transportation options, highlighting the positive impact they will have on tourism and enhancing connections to Canada's financial hub. Diane Archie, Minister of Infrastructure for the Northwest Territories, emphasized the importance of air travel in keeping the North connected to southern Canada and the world. She expressed excitement about Air Canada's non-stop flight, which will provide additional travel choices for residents and visitors for both business and leisure purposes.
NWT Tourism CEO Donna Lee Demarcke expressed gratitude for Air Canada's commitment to expanding air access to the Northwest Territories and supporting the tourism industry, local businesses, and residents. She highlighted the benefits of the new flight, including improved connections between eastern Canada and the NWT, convenient international connections via Toronto, and access to destinations beyond Yellowknife through the partnership with Canadian North.
The Toronto-Yellowknife service will commence on December 1, 2023, using Canadian-made Airbus A220 aircraft. The aircraft will feature a configuration of 137 seats in a Business and Economy cabin, with amenities such as onboard Wi-Fi and seatback entertainment systems offering a wide selection of content and live TV. Passengers will have the opportunity to earn and redeem Aeroplan points, and eligible customers will enjoy premium services where available, including priority boarding and baggage handling, as well as access to the Maple Leaf Lounge in Toronto.