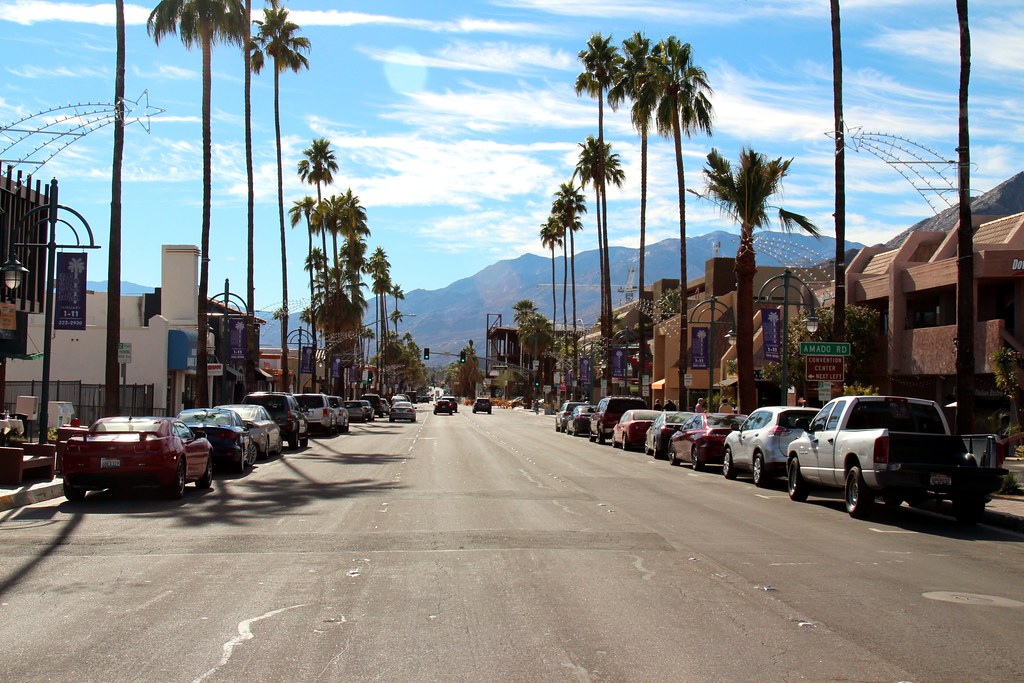 Today, Hyatt Hotels Corporation announced its plans for the upcoming Thompson Palm Springs, a new addition to the acclaimed luxury lifestyle Thompson Hotels portfolio and the second Thompson Hotels property in California. Set to open in late 2023, the 168-room Thompson Palm Springs will offer breathtaking views of the San Jacinto Mountains and the city of Palm Springs. This development demonstrates Hyatt's dedication to expanding its luxury lifestyle collection in important growth markets that hold significance for guests and World of Hyatt members.
Developed by Hall Group, based in Dallas, and designed by interior design firm B2 Architecture + Design and architect SMS Architecture, Thompson Palm Springs will showcase cutting-edge, contemporary design in the heart of the city. The hotel will feature unique guestroom bungalows nestled amidst two outdoor pools, lush gardens, inviting lounge areas, and meandering walking paths, providing guests with an immersive experience in Palm Springs' natural landscape.
Alongside these features, visitors can anticipate a signature restaurant led by a world-class chef, highly sought-after indoor and outdoor bar and lounge spaces, a well-appointed spa and fitness concept, and approximately 8,000 square feet of flexible meeting and event facilities. Furthermore, Thompson Palm Springs will offer over 20,000 square feet of ground-level retail and restaurant space along Palm Canyon Drive, a renowned downtown area. Notably, the retail space will include HALL Napa Valley, a 3,400 square foot tasting room showcasing wines from the owners Craig & Kathryn Hall's family of wines, namely HALL, WALT, and BACA. Positioned in an idyllic location, the hotel will provide guests with easy access to the thriving arts and culture scene of the community, encompassing museums, art galleries, boutiques, bars, and restaurants.
Thompson Palm Springs will be led by general manager Jeffrey Miller, who will oversee all operations and commercial strategies for the hotel. A Palm Springs local who has been enjoying the destination for decades, Miller joins the hotel from Andaz Scottsdale Resort & Bungalows where he served as general manager for three years. "We are excited to welcome guests and locals to Thompson Palm Springs, which will bring-to-life the iconic spirit of the destination through striking design, innovative culinary offerings and locally inspired guest experiences," said Miller. "Palm Springs has always been a diverse destination where local culture is celebrated, and Thompson Palm Springs will embody this energy by serving as a dynamic home-base for guests, local tastemakers and emerging creatives to connect with each other and what inspires them. We truly desire to be a local's destination."
"With design, art and entertainment at the heart of the Thompson Hotels brand experience, downtown Palm Springs is the ideal location for one of the brand's newest hotels," said Kimo Bertram, vice president of real estate and development, Hyatt. "Thompson Palm Springs will add to the growing number of properties within our Thompson Hotels brand portfolio throughout California and globally. We look forward to collaborating with Hall Group to introduce this new lifestyle hotel to the market, that will epitomize the world-renowned sophistication and unique culture of Palm Springs."