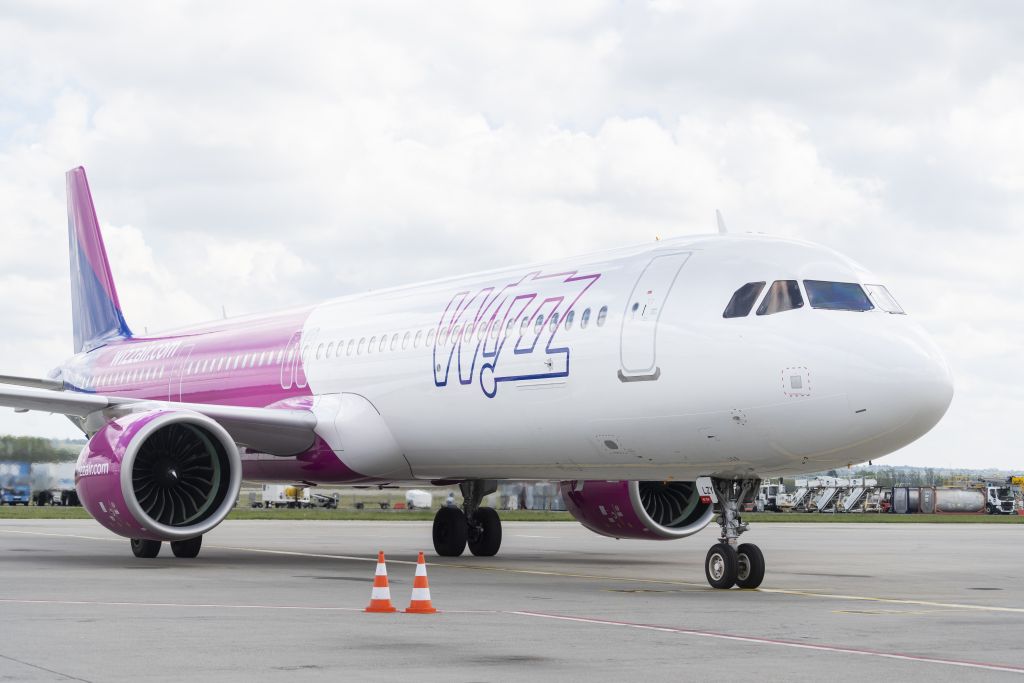 MOL has partnered with Neste, Budapest Airport, RÜK (Airport Fuel Supply Kft.), and Wizz Air to commence the commercial testing of its sustainable aviation fuel (SAF) supply chain. This project aims to support the aviation industry's efforts to decrease CO2 emissions and prepare the fuel supply system at Budapest Airport for the EU SAF blending mandate set to be launched in 2025.
On May 10, Wizz Air used a blend of Neste MY Sustainable Aviation Fuel™ supplied by MOL for the first time, during a sustainable aviation fuel test. The airline's newest Airbus A321neo aircraft were fueled with a total of 23.5 tonnes containing 37% pure SAF and 63% Jet A1 fuel, flying passengers from Budapest to Paris and other intra-European destinations.
By using SAF produced by Neste from waste products, MOL and Wizz Air have taken another step towards reducing the environmental impact of transportation fuels, with carbon emissions potentially reduced by up to 80% over the fuel's life cycle compared to fossil jet fuel.
Csaba Zsótér, senior vice president of the MOL Group's Downstream Fuels, said: "Our strategic goal is to kick-start the region's circular economy and make our operations carbon neutral by 2050. We are constantly testing new technologies and developing our products to strengthen the region's security of supply with low-carbon fuels and accelerate the green transition. So far, we have mainly taken steps in road transport fuels. At the Danube Refinery, for example, we have been co-processing vegetable oils, used cooking oils and animal fats with fossil components since 2021 to produce more sustainable diesel. We are now moving into a new area, working with our partners to gain experience in aviation fuels to make aviation more sustainable. I am confident that the first SAF shipment, which is now being launched as a commercial test, will be followed by many more."
In the Danube Refinery, bio-based materials – vegetable oils, used cooking oils and animal fats – have been processed together with fossil components during fuel production, in order to produce more sustainable diesel since 2021. The recycling of waste is also supported. Since 2011, used cooking oil can be handed in at MOL filling stations.
What is SAF?
Sustainable Aviation Fuel (SAF) is a renewable aviation fuel. Neste MY Sustainable Aviation Fuel™ is produced from sustainably sourced, 100% renewable waste and residue raw materials, including used cooking oil and animal fat waste. SAF is blended with conventional jet fuel before use and works seamlessly with existing fuelling infrastructure and aircraft engines, being certified to meet ASTM jet fuel specifications. SAF delivers the performance of conventional jet fuel but with a significantly smaller carbon footprint on a life cycle basis. Using Neste MY Sustainable Aviation Fuel reduces greenhouse gas emissions by up to 80% over the fuel's life cycle compared to using fossil jet fuel (when used in neat form (i.e. unblended) and calculated with established life cycle assessment (LCA) methodologies, such as CORSIA methodology)