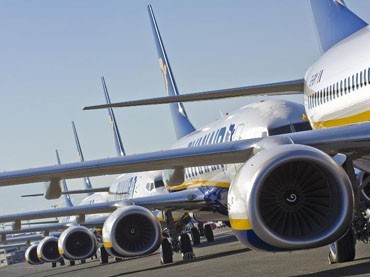 Ryanair today (April 20) announced that it has partnered with Neste, the world's leading supplier of Sustainable Aviation Fuel (SAF) to purchase a blend of which 40% is SAF Sustainable Aviation Fuel. The mixture will be used to handle 1/3 of flights from Amsterdam Schipol Airport (AMS).
The blend will reduce greenhouse gas emissions by more than 60%, supporting Ryanair's 2050 decarbonisation goals for Pathway to Net Zero. Ryanair has already taken significant steps in increasing its commitment to this end by partnering with Trinity College in Dublin and opening a Sustainable Aviation Research Center Ryanair, as well as investing $ 22 billion in the 'Gamechanger' fleet, which offers 4% more seats but 16% more fuel-efficient and 40% less noise emissions.
In Amsterdam, Thomas Fowler, Director of Sustainability, said:
"We are delighted to announce this groundbreaking partnership with Neste that will bring Ryanair to a 40% SAF blend. SAF is the cornerstone of our Pathway to Net Zero decarbonisation path to 2050, and the new blend will power a third of Ryanair's flights from Amsterdam Schiphol Airport, while reducing greenhouse gas emissions by more than 60%. We look forward to expanding our partnership with Neste as we work towards our goal of serving 12.5% ​​of Ryanair flights with SAF by 2030. "
Jonathan Wood, Neste's Vice President Europe Renewable Aviation said:
"We are delighted to support Ryanair in meeting its decarbonisation goals with Neste MY Sustainable Aviation Fuel ™. SAF is a key element in meeting aviation emission reduction targets. The aviation sector is currently at a turning point, and as demand increases, solutions are proposed in the EU and the UK to promote the sustainable SAF fuel. Neste is a leader in the transformation to SAF's sustainable aviation fuel, and is also investing to increase SAF's global production capacity to 1.5 million tonnes per year in 2023. It is great to see Ryanair as the first short haul carrier to use our SAF fuel at Amsterdam Schiphol Airport and we are looking forward to our journey together towards a more sustainable future ".