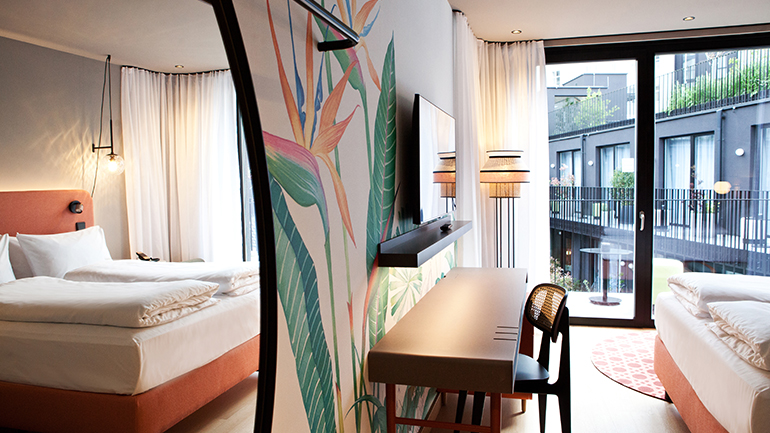 IHG Hotels & Resorts has signed a franchise agreement for Hotel Indigo Sydney Potts Point, following the purchase of the property in February 2023. The former Larmont Sydney by Lancemore will undergo an extensive renovation to become the brand's first hotel in the city, with an anticipated opening in Q4 2023.
The 105-room hotel, offering views of Sydney's harbor and city, is located near the CBD and the iconic Kings Cross Coca-Cola sign. The hotel's design will incorporate art deco tributes and reflect the area's unique character, with a focus on personalized service, exceptional design, and culinary offerings. The Hotel Indigo brand is a leader in the boutique premium hotel space, with over 262 open or pipeline hotels worldwide, and is expanding its presence in Australia with Pro-invest Group as a key partner.
Jan Smits, CEO, Asia Pacific, Pro-invest Group, said: "We purchased this property knowing we had the opportunity to bring it to life in a whole new way for guests and the local community. With our multi-million-dollar renovation, and rebrand to Hotel Indigo, the next chapter of this hotel's history is being written.
The hotel's location puts it front and centre of Sydney City Council's revitalisation programme and the re-energising of the areas' 24-hour economy. The resurgence of this neighbourhood promises to revive the energy it's been so famous for, and our team can't wait to be a part of that."
Matt Tripolone, Managing Director – Australasia & Pacific at IHG Hotels & Resorts, said: "The collaboration between Pro-invest Group and IHG Hotels & Resorts continues to flourish, with the Hotel Indigo brand gaining significant momentum across Australasia and globally.
IHG is enjoying its largest-ever period of growth in the region, with numerous openings under brands including InterContinental, Kimpton, Vignette Collection, voco, Crowne Plaza and the Holiday Inn brand family. As part of this growth, we're excited to welcome the next member of the Hotel Indigo family right here in Sydney."