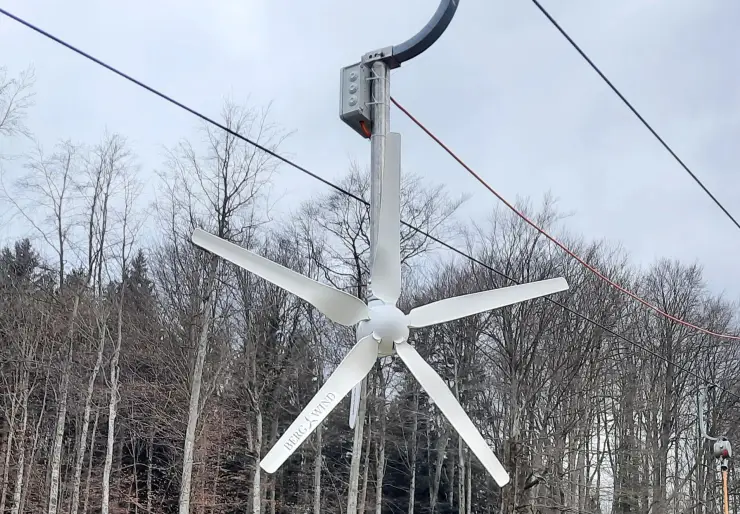 The Austrian startup Bergwind has proposed converting idle cable cars at ski resorts into wind and solar power stations.
A significant portion of ski lifts at Austrian ski resorts are not operational for much of the year. According to the startup, during this time they can be used as alternative energy sources: wind turbines or photovoltaic modules can be attached to the cables instead of chairs and brackets.
Electric power transmission lines for further transmission of electricity already exist on cable cars. Another advantage is that they have wind sensors, which will help plan energy storage.
Electricity can be directly supplied to the "lifts". It can also be used for charging electric cars, producing hydrogen, or heating hotels.
The startup has already built the first prototypes of wind turbines, and the first tests will be carried out soon.
The use of solar energy will help the European Union achieve the ambitious task of reducing greenhouse gas emissions by 55% by 2030 and reaching what is called a zero level of greenhouse gases by 2050. This means that the volume of these emissions will decrease to such an extent that they will be naturally absorbed, rather than accumulating in the atmosphere.