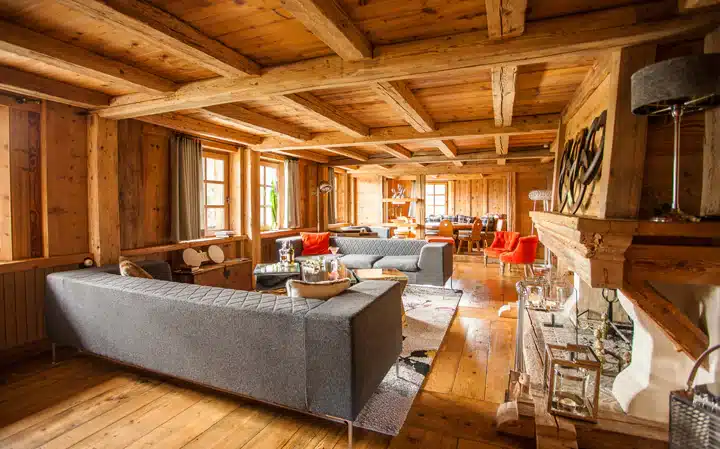 When it comes to mountain travel, we have a penchant for luxury and elegance. Occasionally, we yearn for something more extraordinary than the typical wooden chalet. Fortunately, the magnificent mountain resorts offer an array of remarkable luxury ski hotels. We've curated a list of our favorite luxury ski hotels that are sure to entice you to book your next ski getaway. These opulent establishments boast Michelin-starred dining, impeccable five-star concierge service, and an undeniable allure that sets them apart as some of the finest ski hotels in the world.
Luxury Ski Hotels in French Alps:
This charming chalet, located just a short distance outside of Megeve in the hamlet of Choseaux, offers a rustic yet elegant atmosphere across its three floors. With enough space to accommodate up to ten guests, the chalet features a master bedroom on the first floor with breathtaking views of the Massif du Jaillet. The remaining floors house a spacious main lounge that opens up to a large private terrace, four additional bedrooms, and a spa. The chalet's exposed wood beams and cozy woolen finishes create a captivating ambiance that will make it difficult for guests to leave. However, they can also take advantage of the amenities and restaurants available at Les Fermes de Marie, as well as the sister properties in Megeve: Hotel Mont Blanc, Le Lodge Park, and Au Coin de Feu.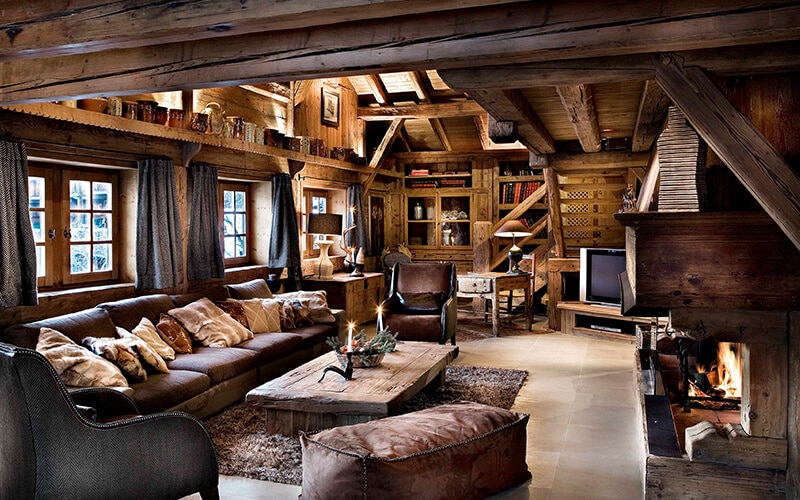 Situated in Courchevel 1850, the ski-in ski-out mansion behind the iconic chrome horse is unveiling eight luxurious new suites for the upcoming season. Designed by Sybille de Margerie, each suite boasts a unique style that incorporates Alpine materials such as wood, cashmere, fur, leather, bronze, and brushed brass. The suites in this luxury ski hotels are complemented by one-of-a-kind sculptural and painted artworks. Cheval Blanc has also revamped its White Restaurant and White Bar. Additionally, a Mongolian Yurt, transformed into a Cigar Lounge, awaits guests outside, furnished with comfortable club chairs, fur rugs, and oversized wooden coffee tables.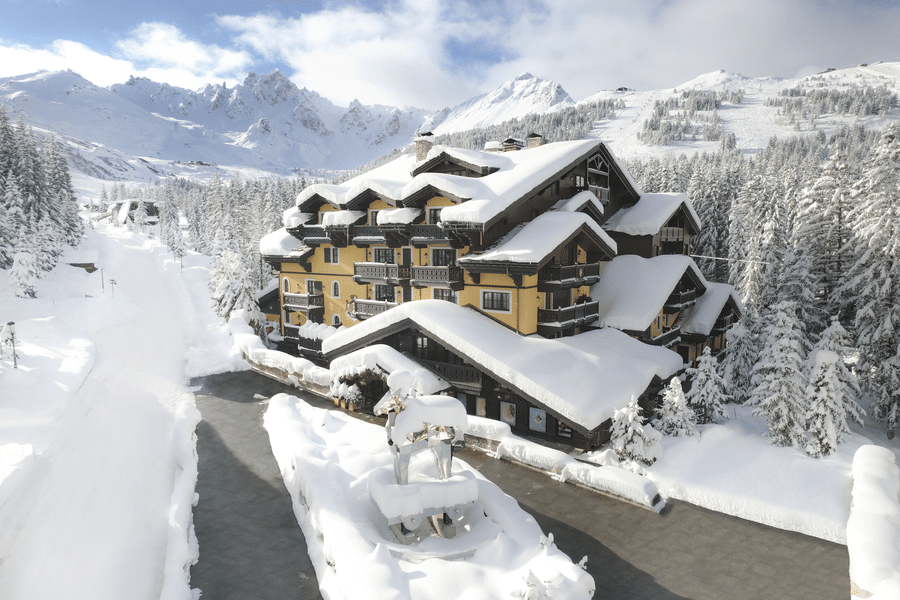 Chalet Franciscains – Mont Tremblant
Located just a ten-minute drive from Mont Tremblant ski resort in Canada, this modernist five-bedroom chalet offers sleek design and panoramic views of Lake Desmarais through its expansive windows. The chalet features a striking floor-to-ceiling slate fireplace, and despite its extensive use of windows, privacy is ensured as it sits on 90,000 square feet of private land with a dedicated access road. During winter and spring, guests can easily access the nearby slopes by car, while the summer season offers opportunities for golf at Le Diable or Le Geant local courses. The property, owned by a renowned fashion designer, provides a zen-like tranquility throughout the year.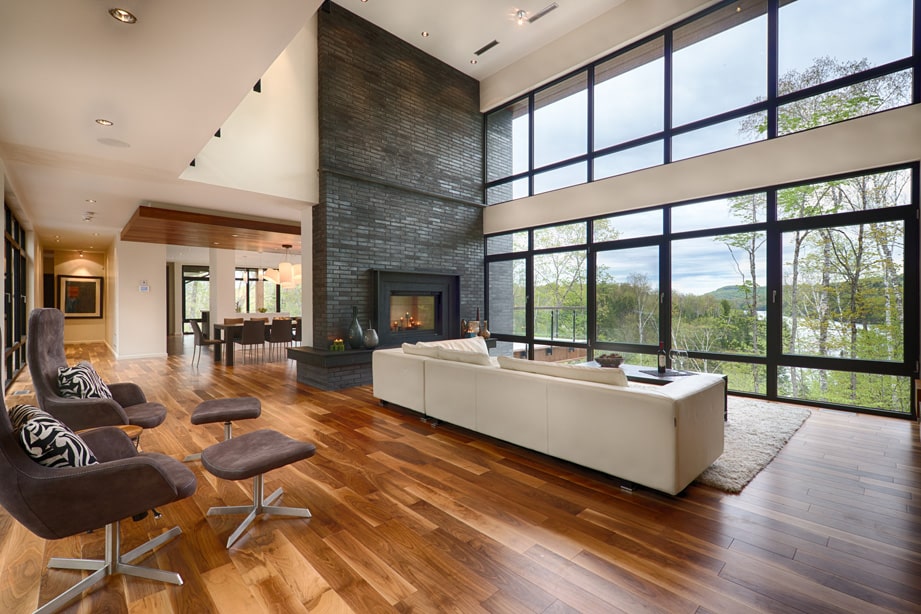 Perched at the summit of Courchevel's former ski jump, L'Apogée Courchevel, which opened in December 2013, offers unparalleled views. The luxury ski hotel boasts 55 rooms, including an exclusive four-bedroom penthouse on the top floor, complete with a private butler and rooftop hot tub. Adjacent to the hotel is a five-bedroom chalet spanning five floors, accompanied by a dedicated chef and butler. The entire property allows for ski-in, ski-out access. Chef Yannick Franques, previously at the two-Michelin-starred restaurant Le Saint-Martin on the Côte d'Azur, leads the hotel's main restaurant, featuring a Fromagerie and a ham-aging cellar. The hotel's 33 suites are designed as mini-chalets, with separate entrances, seating areas, and spaces for jackets and shoes. Other amenities include a late-night bar, champagne lounge, Sisley spa, and a kid's club.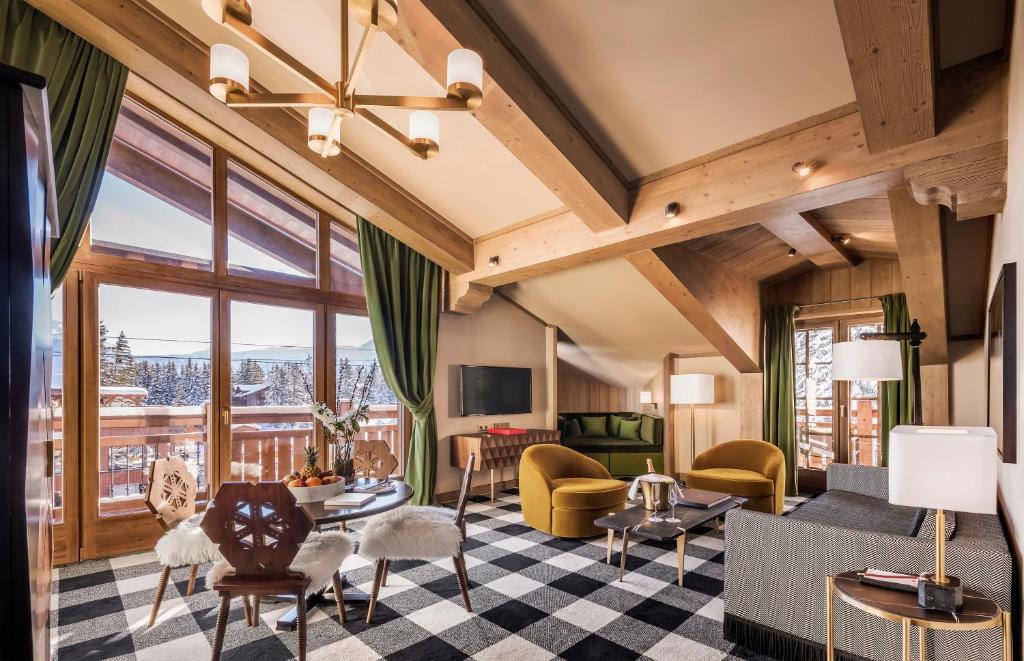 La Ferme des Petites Frasses
Accessible by a helipad, this authentic and historic French chalet, which has stood since 1736, provides a secluded retreat amidst picturesque views of Mont-d'Arbois, Rochebrune, and Mont-Blanc. The chalet has been impeccably updated to meet modern standards and offers six bedrooms accommodating up to 13 guests. Additional services, such as a private chef, butler, wine from the private wine cellar, ski instructor, massage therapist, beautician, and yoga instructor, are available. Transportation options include a helicopter ride from Chamonix (a 35-minute drive or 10-minute helicopter ride) or Geneva International Airport (a one-hour drive or 20-minute helicopter ride).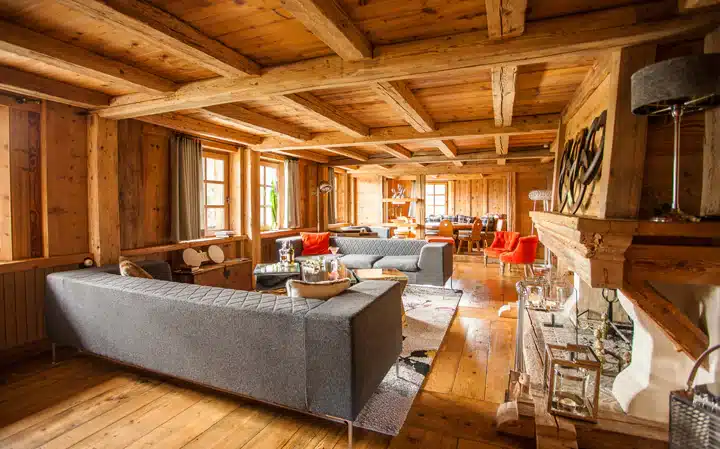 Chalet Lhotse
Chalet Lhotse welcomes guests with an enhanced wellness experience on a dedicated spa floor. The chalet's updated design incorporates state-of-the-art technology. Its rustic yet stylish features include an outdoor hot tub, bedroom terraces, and a spacious open-plan living and dining area with a bar that keeps champagne on ice. The indoor pool boasts a large projector screen, allowing guests to enjoy a movie while taking a dip. The chalet comprises six en-suite bedrooms, a massage room, sauna, Hammam, indoor jacuzzi, and a ski room with heated boot warmers. With a total capacity of 12 adults and four children, Chalet Lhotse is staffed by four professionals who ensure guests' utmost comfort.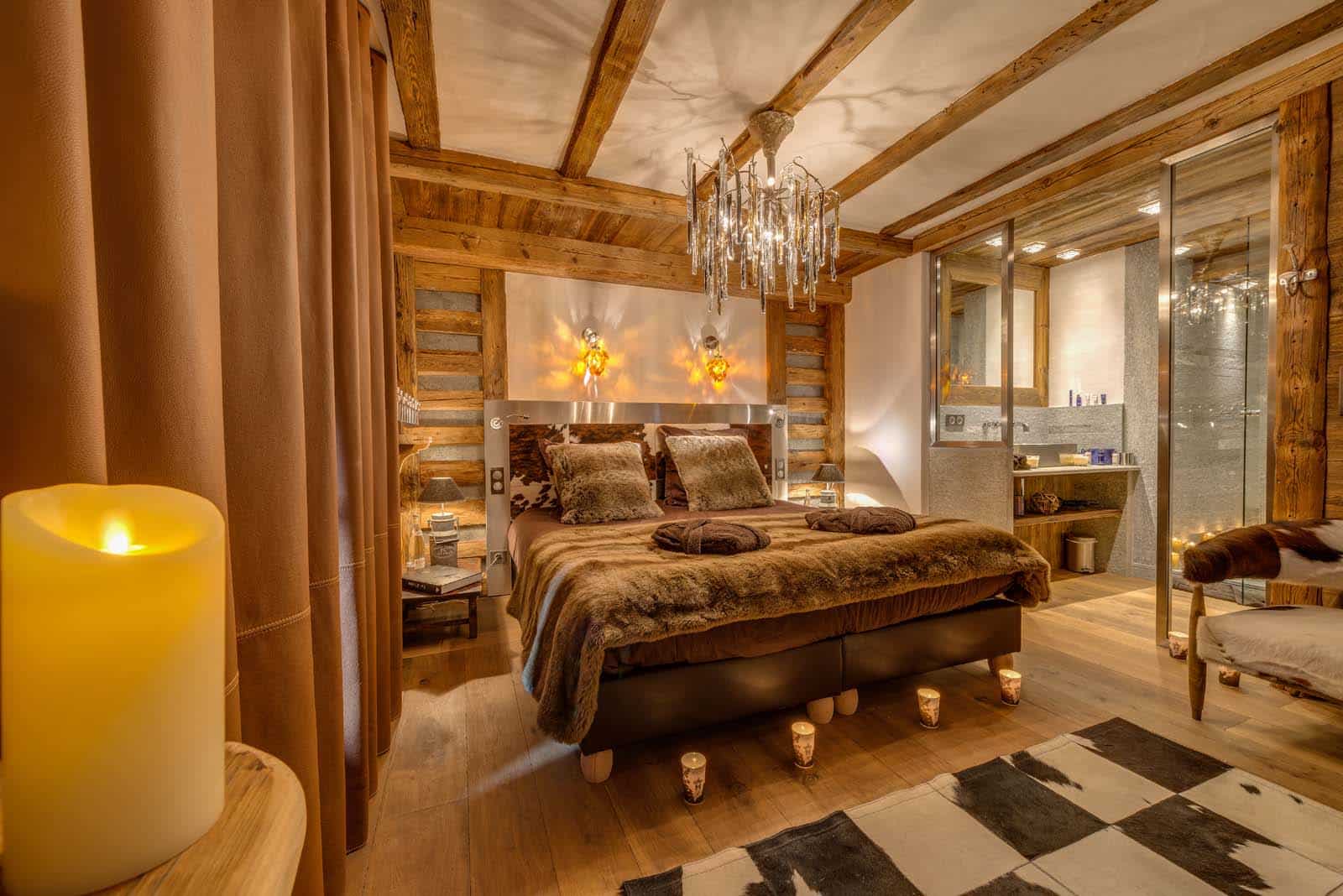 La Marquise, Sainte Foy
La Marquise is a new chalet-boutique hotel located in an undiscovered resort with excellent and less crowded slopes. It offers rooms for individual bookings, making it ideal for couples or small groups seeking the chalet experience at a more affordable price. The flexibility of booking allows for shorter stays, and Sainte Foy is easily accessible via Eurostar's ski train from St Pancras, without the need to change in Paris. For larger groups, the chalet accommodates up to 16 people, with seven bedrooms spread across four floors. The property features a private spa, massage room, outdoor hot tub, spacious balconies, and two living areas. Families with young children will appreciate the nearby availability of a crèche.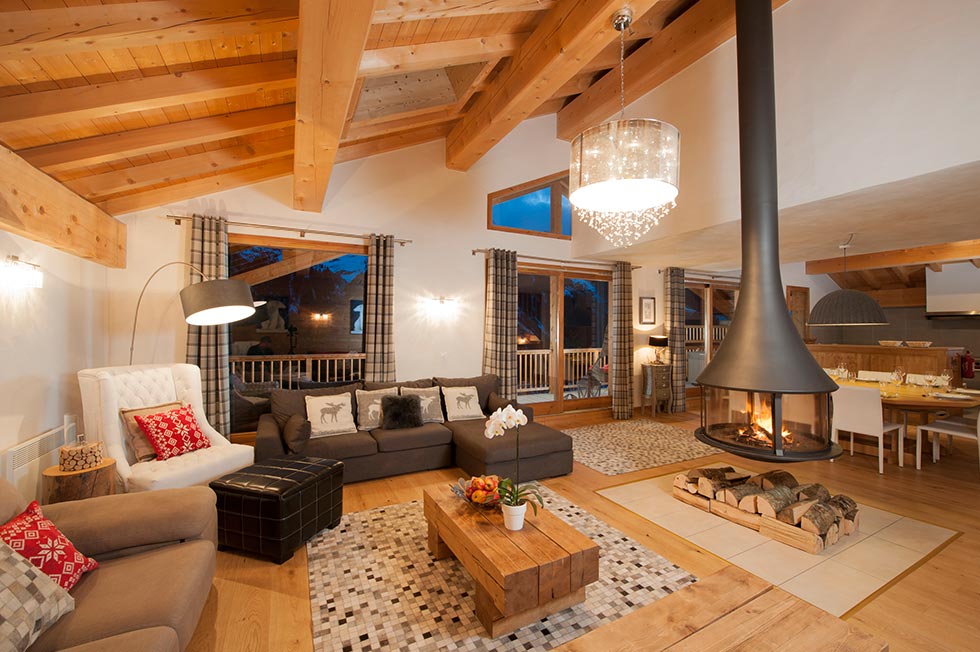 Eagle's Nest
Celebrating its tenth year since its introduction to the ski scene, Eagle's Nest remains the epitome of luxury chalets. An integrated music system allows music to be played throughout the chalet. Perched atop a rock with stunning views of Val d'Isère on a private estate, the chalet boasts a wellness center, pool, en-suite bedrooms, outdoor hot tub, and a private chef. Additional services such as the preparation of cocktails, discreet ski and lift pass arrangements, and a dedicated driver ensure a seamless and luxurious experience.