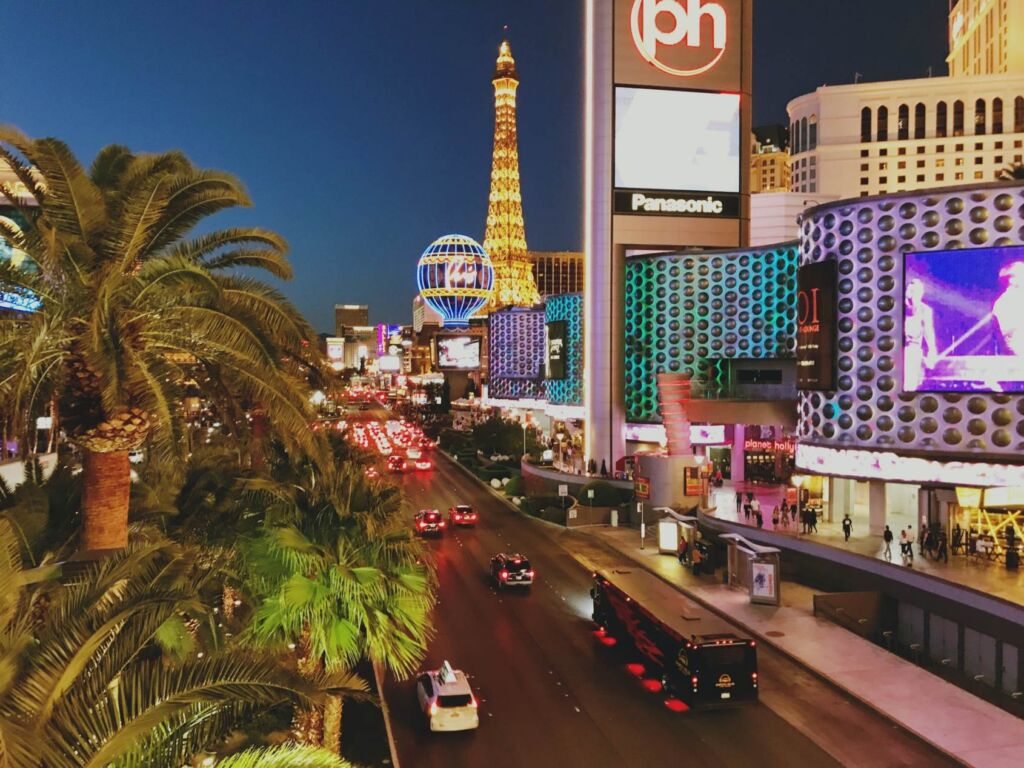 Luxurious casino destinations are appealing to everyone, whether they're curious tourists or high rollers. There are many famous resorts around the world that offer access to 5-star hotel rooms, luxurious dining prepared by the best chefs in the world, unique tourist attractions, and much more.
By definition, luxurious casino destinations are exclusive and not within reach of any casino player. This is part of their charm and one of the main reasons people save to visit luxurious casino destinations.
For this reason, in this article, we've compiled a list of the most luxurious casino destinations. Read on to find out what are the best casinos from Las Vegas all the way to Macau.
Las Vegas
Before Las Vegas became the brightest spot on Earth, Las Vegas, Nevada's first settlement was built in 1905 with the first railroad that linked Los Angeles and Salt Lake City, but a real change to scenery and for the city was the development of the Boulder Dam in 1931. That marked the start of a new chapter of the city with new casinos.
Today Las Vegas is home to some of the best tourist attractions and luxurious casinos on a global scale. First, the Wynn Hotel and Casino are one of the most exclusive ever built. It is a spectacular building with fine dining restaurants, malls, and the Encore theater. In the Encore theater, you will be able to see some of the best actors, comedians, and entertainers like Jay Leno, John Mellencamp, Ali Wong, and many others.
The casino offers table casino games, an exclusive poker room, a huge array of slots, and exclusive high-stakes salons.
Next, The Bellagio is a famous casino in Las Vegas, famously depicted in Hollywood blockbusters. It was designed after the small village of Bellagio in Lombardy, Italy. Therefore, the design is strongly inspired by Italian architecture, the interior is beautiful with an amazing garden, and you will have a chance to see the famous dancing fountains.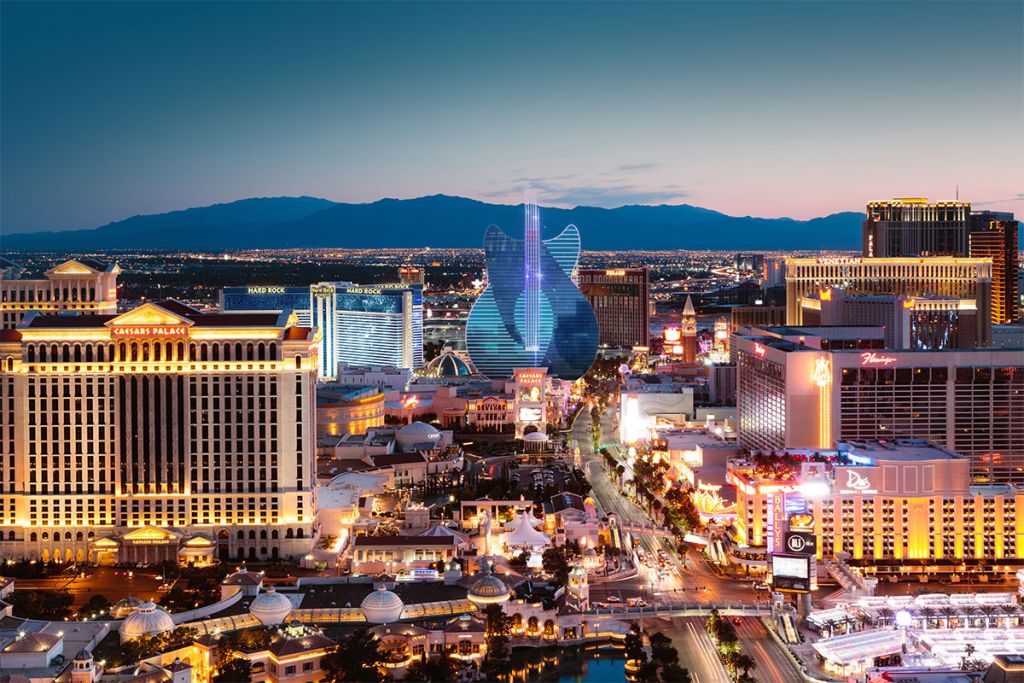 A cherry on top is the best 5-star restaurants where you will taste delicious, mouth-watering dishes. If that is not enough, casino players will be able to choose from more than 2,000 modern slot machines and exclusive table casino games in many variations.
There are, of course, many other hotels with unique attractions, for one, New York, with its famous New York neighborhoods, or the MGM Grand, which is the biggest casino in USA, and many others. But if you are visiting Las Vegas for the first time, then it's important to stay on the Strip. Make sure to avoid public holidays as there are really a lot of tourists, and it's generally more crowded; Lastly, keep your bearings nearby and be mindful of the resort fees.
Macau
Macau has earned the name the Las Vegas of Asia for a good reason. It was a Portuguese territory by 1999 and remained an autonomous region in China. So, not only you'll see a mix of influence in the culture and cuisine, but you will also visit the most popular and largest casino globally – The Venetian.
Here you can choose from a jaw-dropping collection of over 3,000 slot machines and over 800 table games. The casino remains connected to Venice with gondola rides, luxury brands, and unique attractions.
Another attraction is the Casa Real Casino, Oceanus Casino, and Diamond Casino. They are lavish casinos in their own right and should be part of your bucket list.
Monte Carlo
Many James Bond films are associated with the glamour of Monte Carlo's casinos. The Principality of Monaco is a famous city-state located on the breathtaking French Riviera associated with James Bond –a style of gambling in luxurious casinos, some of that was built in the 19th century.
Casino de Monte-Carlo is probably the first casino that comes to mind when we talk about Monte Carlo. It is one of the oldest casinos in the world and is over 100 years old. A great example of belle-epoque architecture is also known for its lavish interior and, of course, high-end casino games.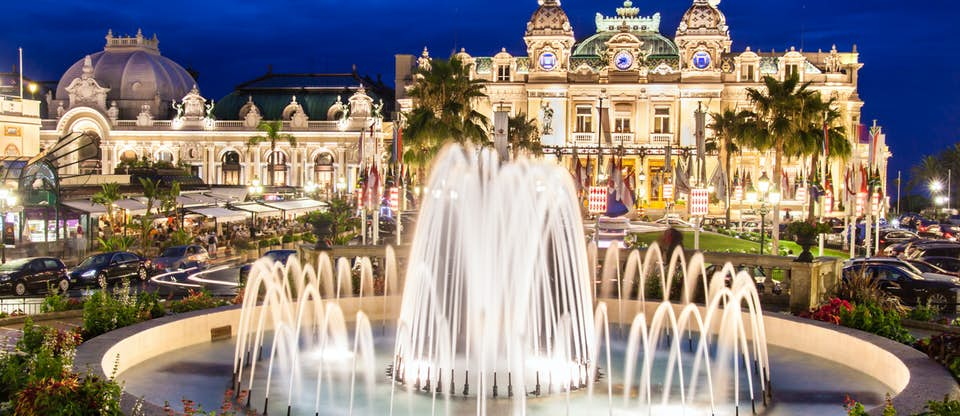 Another famous casino is Café de Paris, with an exclusive VIP area and memorable parties, like the Annes Folles Party and the Winter Chic Party. Moreover, there are over 400 state-of-the-art slot machines, exclusive table games, roulette table games, and much more.
The best months to visit the casino are May and June, although many tourists come by in October. There are admission fees for entry into the Monte Carlo casino, and while you are there, it's advisable to dress smartly to enter any casino in Monaco.
Other Luxurious Casino Destinations
Singapore and Dubai are also gaining traction as spectacular sights with exclusive casinos. For example, in Singapore, the Marine Bay casino offers over 2,000 slots alone and has a solid variety of 500 table games.
It is one of the most valuable casinos based in Singapore, with world-class entertainment, exclusive theaters, fine-dining restaurants, and more. It's also worth mentioning that Science Museum is one of the biggest in the world.
In Australia, there is also a popular gambling scene. One example is the Star Gold Coast Casino; you can explore fine-dining restaurants insipid by Asian cuisine or try your luck on a vast game floor with over 1,000 slots, a VIP casino room, and much more.
Other extravagant gambling destinations that you should visit include the Ibiza Gran Hotel Casino, The Ritz-Carlton, San Juan Casino in Puerto Rico, Grand Diamond City Casino and Hotel, Grand Diamond City Casino, and Hotel in Bangkok, to name just a few.
Conclusion
In conclusion, if you're looking to plan your next casino vacation, there are plenty of top destinations that will take your breath away around the world.
You'll have a chance to explore some of the best museums, dine in a 5-star restaurant, catch a live show of your favorite performer, or spend the afternoon playing poker in a VIP room. Sounds exciting? That's because it is.