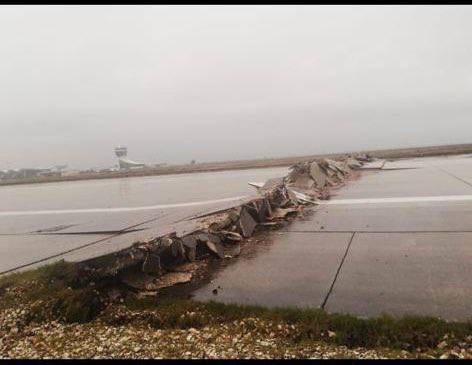 Hatay Airport, whose runway was damaged because of the earthquake, was closed for all flights.
A 7.8-magnitude earthquake occurred in Turkey's Kahramanmaras Province Monday morning, causing destruction in a number of cities. It was informed about the resultant devastation that happened in several regions of Syria, too, and the earthquake was felt also in Georgia, Cyprus, Israel and Lebanon.
The passenger flights to Kahramanmaraş and Gaziantep airports were also suspended so that planes carrying rescue teams and relief supplies could reach the region as quickly as possible.
The airport in Adana was closed for flights until further notice.
The Citadel of Aleppo, a UNESCO World Heritage Site, was damaged by the earthquake on Monday morning.