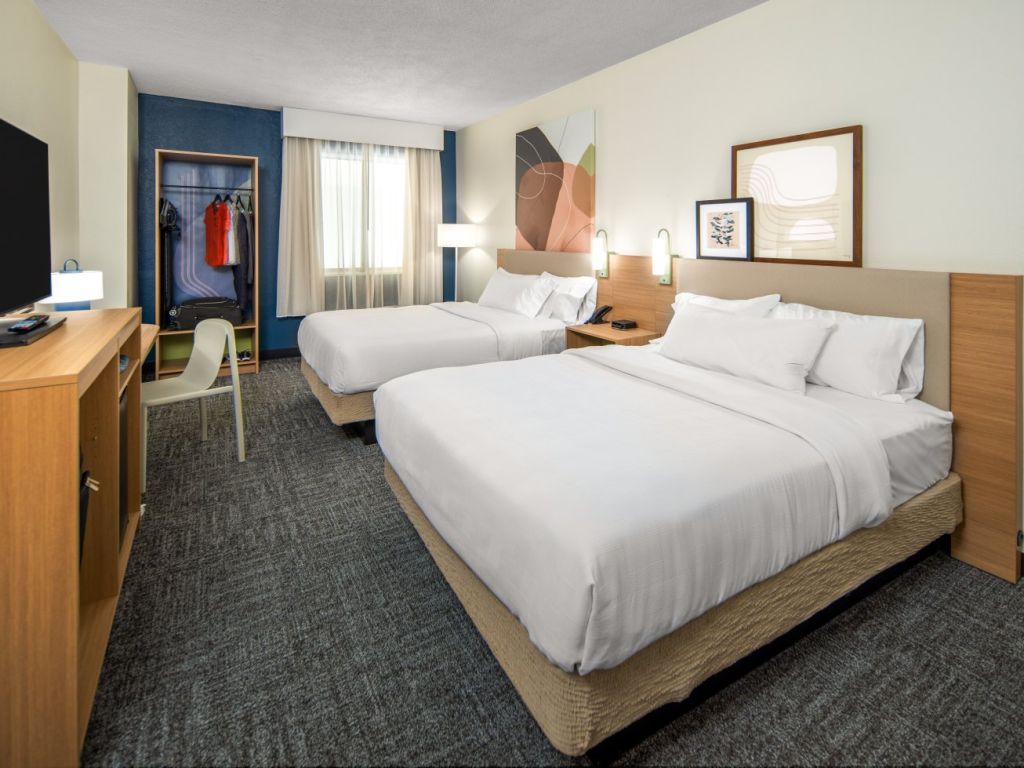 Hilton today announced the launch of a new hotel brand, Spark by Hilton, the newest addition to its portfolio. Following extensive research, the introduction of Spark by Hilton fills an open space in the industry by creating a new premium economy lodging option to meet the needs of even more guests and owners seeking value, quality and consistency.
Spark by Hilton provides a simple, reliable and comfortable stay for every guest, ​​all at an accessible price. For developers, Spark by Hilton leverages an innovative conversion model to offer a compelling investment option for owners.
Serving guests looking to maximize the value of their travel experience, Spark by Hilton will deliver reliable, friendly essentials with unexpected touches. Signature elements of Spark by Hilton will include: ​​​​
Thoughtful Simplicity: Spark by Hilton will offer simple, inspired design with splashes of color and cheer that bring the outdoors in. Each hotel will provide a welcoming sense of arrival with colorful exterior statement walls and energizing artwork. The public space will feature multi-functional seating from communal tables to rocking chairs, offering plenty of options for guests to enjoy breakfast, socialize or work throughout the day.
Guest rooms will be comfortable and relaxing so travelers can unwind and recharge for whatever comes next. Focusing on practical amenities, the simple, streamlined furniture will include an open closet, in-room refrigerator, multi-purpose work surface and bright bathroom.
Reliable Service: As part of the Hilton family of brands, ​guests will feel welcome and confident in their stay from the moment they walk through the door. Warm and inviting hotel team members with attention to detail will provide happy and helpful service. And, guests will be empowered with the tools needed to make the most of their stay, such as 24-hour digital check-in and Digital Key. ​
Unexpected Touches: Spark by Hilton will help add value to the guest experience by offering a simple, complimentary breakfast, featuring premium coffee, juice and a signature bagel bar with spreads, so guests can fuel up before hitting the road. The brand will also offer a 24-hour retail market for on-the-go travelers.
Consistent Quality: To ensure the goal of a consistent, quality guest experience, each hotel will be required to complete a full renovation, encompassing all guest-facing areas of the hotel, prior to joining Spark by Hilton and the Hilton family.