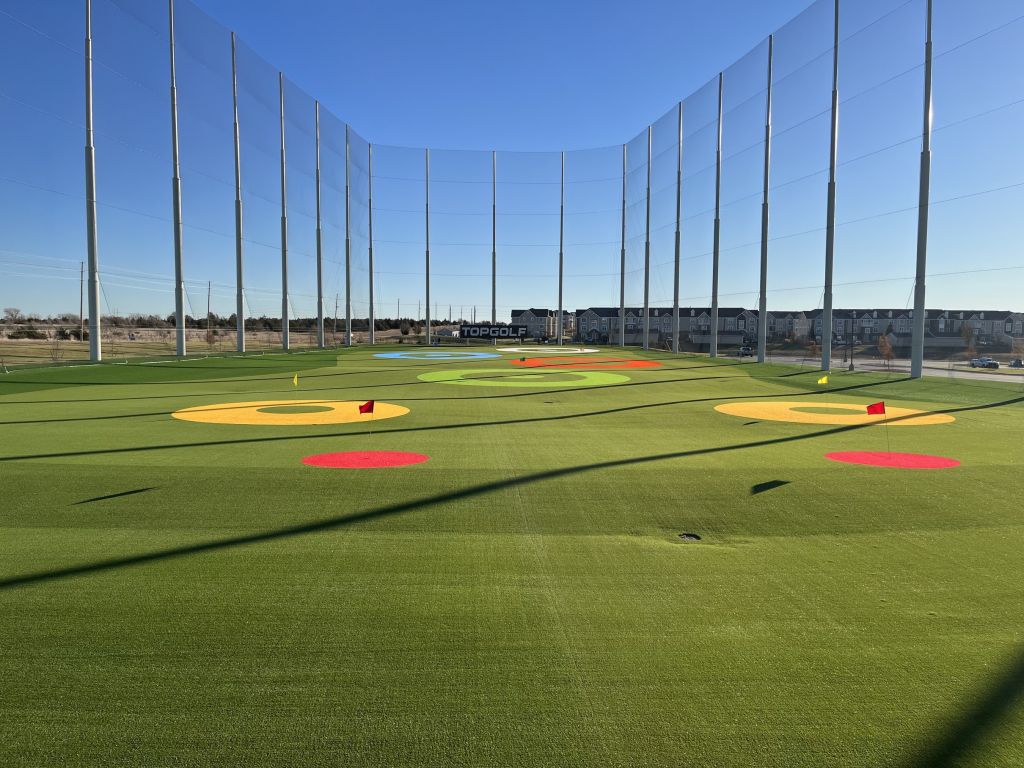 On Friday, Dec. 2, Topgolf will enable more Kansans to come play around as its Wichita venue, located near the Greenwich Place shopping center at 2796 N Greenwich Road, makes its debut.
"We're thrilled for the opportunity to enable our neighbors in Wichita to play their own version of golf," said Topgolf Chief Operating Officer Gen Gray. "We believe in the unlimited power of play, and whether you hit the ball or not, we're about having fun and not taking ourselves too seriously."
With 52 outdoor (but climate-controlled!) hitting bays spread throughout two levels, Topgolf Wichita invites Players to aim for on-field targets while earning points based on the game they choose to play. Topgolf's Toptracer ball-tracking technology takes the experience up a notch by allowing Players to track their ball's flight path while playing games like Angry Birds, a favorite among both children and adults.
On top of that, a nine-hole miniature golf course, a full-service restaurant and bar, music, family-friendly programs, an outdoor patio, private event rooms and more await Players at Topgolf Wichita.
The venue will employ roughly 200 Playmakers, and those interested in joining the team can apply on Topgolf's career website. For more info on Topgolf Wichita, visit the venue's location page.
Topgolf will bring its technology-enabled experience to Midtown St. Louis with a new venue, expected to open in late 2023.