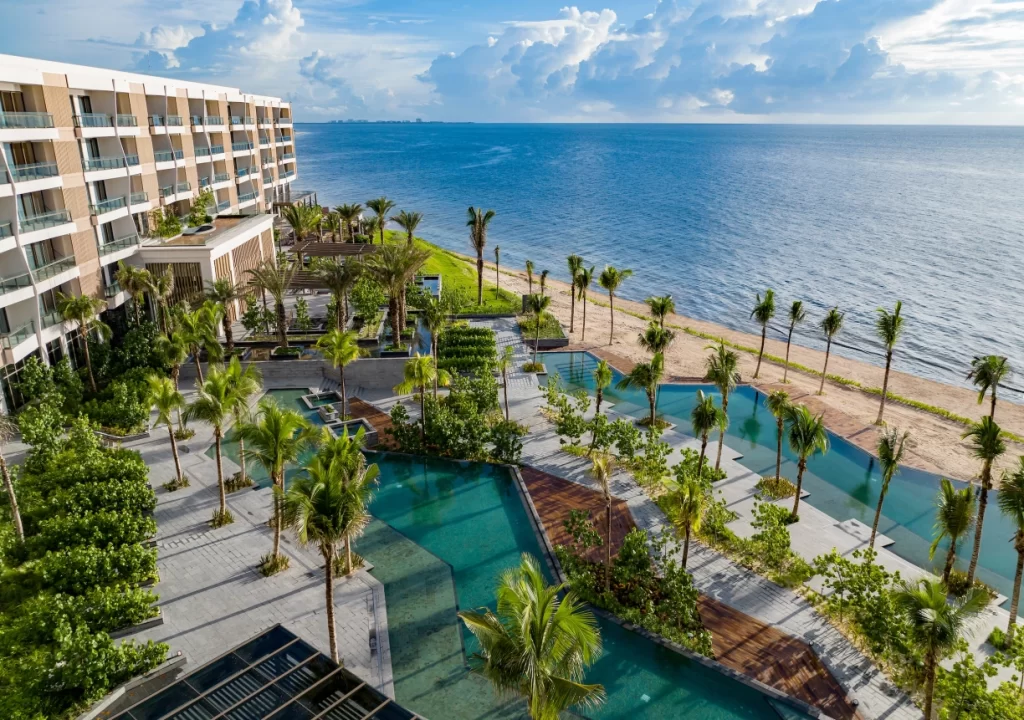 Hilton announces a new luxury resort in Cancun – Waldorf Astoria Cancun. Also representing Hilton's second Waldorf Astoria Hotels & Resorts property in Mexico, this highly anticipated milestone caps off a strong decade of Hilton's continued growth in the region, during which the company opened approximately 75 percent of its current portfolio of hotels, expanded its presence across 15 of Hilton's distinct brands and welcomed guests in 28 countries.
"The opening of the elegant Waldorf Astoria Cancun and celebration of our 200th hotel milestone in the Caribbean and Latin America is a testament to Hilton's commitment in the region and the strength of our industry-leading brands to meet our guests' ever-evolving needs in the destinations where they want to travel," said Juan Corvinos, senior vice president, development, architecture and construction, Caribbean and Latin America, Hilton. "Since opening our first hotel in the region in 1949, the renowned Caribe Hilton, we have remained steadfast in our expansion efforts, made possible thanks to the unwavering dedication of our development team, the strength and confidence of our owners and operating partners, and the hospitality and friendly service of our exceptional hotel team members."
The Caribbean and Latin America has played an important role in Hilton's history and global growth. Since Caribe Hilton debuted in Puerto Rico as Hilton's first hotel outside of the continental United States in 1949, the company has aggressively pursued new opportunities throughout the region, boldly bringing Hilton's brands to emerging markets while simultaneously growing its footprint in established destinations, all to accommodate visitors for any travel occasion in the places they want to be.