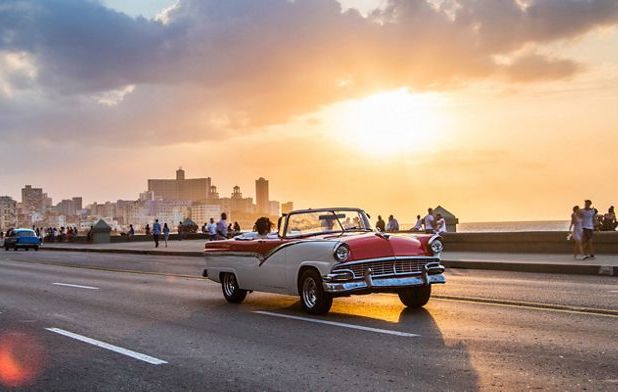 Aerolineas Argentinas confirmed that it resumes its operations with Havana, Cuba as of July.
The flight will be carried out with B737 – MAX aircraft and will have a stopover in Punta Cana both on the way out and on the way back. The days of operation from the Ezeiza international airport are Monday, Thursday and Friday with return the next day.
It should be remembered that the route was suspended by the previous management of the company along with Brasilia, Caracas and Barcelona almost 6 years ago.
Pablo Ceriani and the Cuban ambassador to Argentina, Pedro Prada Quintero, participated in the relaunch announcement.
"We have previous experience of having operated there, it is a highly requested flight by tour operators and travel agencies as there is a latent demand and we believe that it will complement very well with the flight to Punta Cana. In addition, it is always a great news to recover the destinations that were abandoned", said Ceriani.
For his part, the Cuban ambassador mentioned that "we are very happy with the resumption of Aerolineas operations to Cuba because it means building a new bridge between both peoples, facilitating tourism and trade in both directions."
In this way, Airlines adds a third destination to the Caribbean. It currently operates 4 weekly frequencies to Cancun and another 3 to Punta Cana. In addition, in terms of international flights, the company recently confirmed the return of its operation with Rome and the brand new routes with Brasilia, Curitiba and Porto Alegre are already operational.
The new Paradisus Los Cayos—the fourth Paradisus hotel in the Meliá Hotels International chain in Cuba and the first in Cayo Santa María—opened its doors.