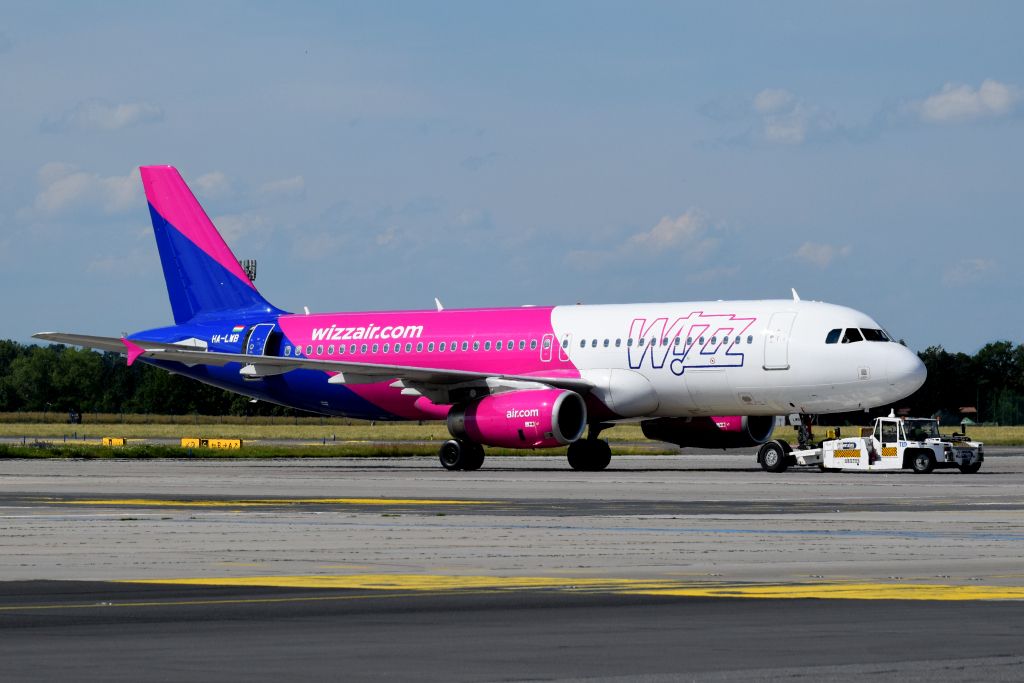 Wizz Air announced today that it will add new aircraft to its base in Cluj-Napoca, Tirana and Bucharest.
The new Airbus A321ceo aircraft will join the fleet in Cluj-Napoca from the beginning of August, increasing the airline's number of aircraft in Cluj-Napoca to seven and further expanding its operations.
The new aircraft allows the launch of three new routes from Cluj-Napoca to Corfu, Greece, and Naples and Turin, Italy, and increased frequencies for 10 other routes. These recent additions to the flight schedule allows Wizz Air to offer ultra-low fare services from Cluj International Airport.
Tirana
The new Airbus A321ceo will join the fleet, enabling the start of 3 new routes from Tirana to Lyon in France, Nuremberg in Germany, Warsaw in Poland. Wizz Air started operations in Albania in April 2017 and has carried over 2.2 million passengers during almost 5 years of successful operations. With today's announcement by this summer the airline will have a fleet of nine modern, state of the art young aircraft at its Tirana base. Wizz Air remains highly committed to Tirana, to the Albanian market and to offering great services paired with low fares it its distinguished passengers. Together with 3 new services, Wizz Air now offers 41 routes to 14 countries from Tirana.
Bucharest
The new Airbus A321neo aircraft will join the fleet in July 2022, increasing the number of aircraft from Bucharest to 12. To mark this milestone, the airline also announced the introduction of two new routes from Bucharest to Preveza-Aktion, Greece, and Rimini, Italy. Together with the new routes, Wizz Air now offers 56 low fare services from Henri Coandă International Airport.
With the 12 aircraft at the base and its new routes adding up to the Romanian network, Wizz Air is the largest airline operating from Bucharest, restating its commitment to offering popular destinations and ultra-low fares to as many passengers as possible, in the most sustainable way.