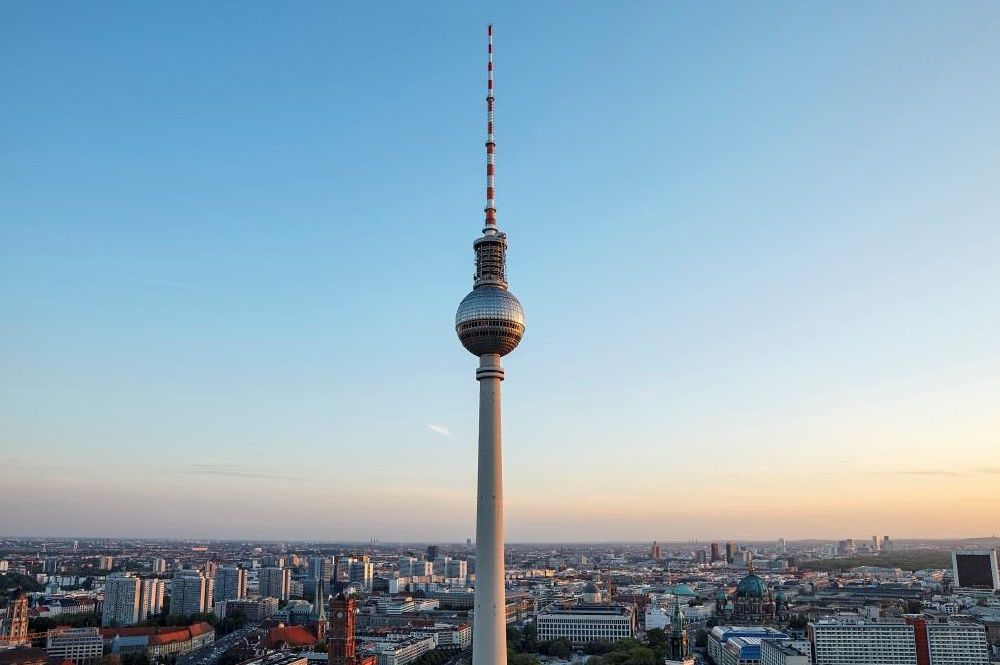 Operations at Berlin Brandenburg Willy Brandt Airport's (BER) Terminal 2 (T2) begin today. The main user will be the airline Ryanair. Terminal 2 serves as a check-in building for departures and arrivals. It is connected to the departure gates in Terminal 1's North Pier via two bridges. It was completed at the end of September 2020 before BER's opening. However, it has not yet been used due to the low number of passengers during the corona pandemic.
Aletta von Massenbach, Chief Executive Officer of Flughafen Berlin Brandenburg GmbH: "We are pleased that Terminal 2 is finally open. Ryanair receives its passengers here. The preparations that have been going on for weeks and the trial runs that we have carried out together with our partners have all been completed successfully. At Easter we expect up to 70,000 passengers per day, including more than 10,000 guests in Terminal 2."
Karl-Heinz Weidner, President of the Federal Police Headquarters Berlin: "We are pleased that we can make a significant contribution to the improved service at BER Airport in Terminal 2 with eight state-of-the-art aviation security lanes. Our significantly longer security lanes lead to increased flexibility and improved processes. As a result, and in collaboration with our security service provider Securitas, we have almost doubled throughput per lane."
The first departure from BER's new terminal will be operated by Irish airline Ryanair today. In the following days, all Ryanair departures will be handled in T2. From the beginning of April, arrivals from Ryanair and some arrivals from other airlines will also be handled via T2. We kindly request that passengers and those meeting arrivals learn more about the new terminal in advance. Nothing has really changed for those arriving by public transport, car or taxi. The existing infrastructure will remain available for both terminals. From Terminal 1 it is only a short walk to Terminal 2.
Terminal 2 in Facts & Figures
Terminal area
Terminal building
Length: 240 m
Width: 40 m
Height: 15 m
12,500 m³ concrete
1,700 t steel
Terminal levels
Level E0 – Check-in, retail, restaurants, arrival level incl. baggage reclaim
Level E1 – Security controls, retail, restaurants, T1 connection (North Pier)
Facilities at Terminal 2
Self-service check-in facilities (19 kiosks and 16 bag-drop machines)
Security controls: 8 double lanes on level E1
Baggage reclaim with three carousels
Terminal 2 capacity
Terminal 2 is designed for six million passengers a year.