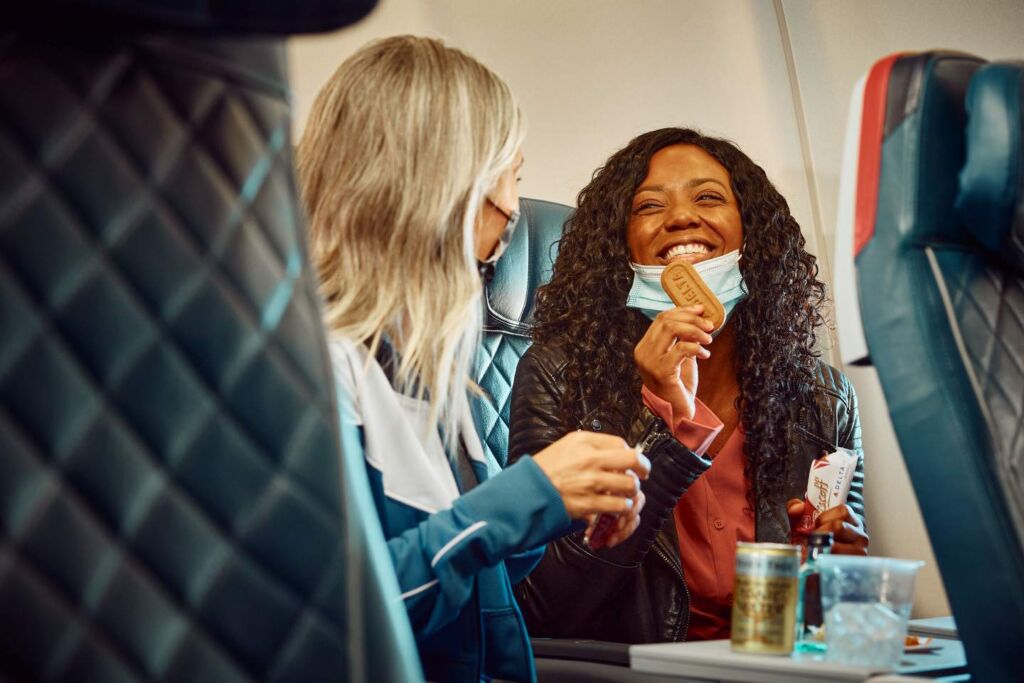 Delta CEO Ed Bastian and other airline CEOs sent a letter to President Joe Biden on Wednesday urging the elimination of COVID-era transportation mandates, such as the federal mask requirement on airplanes and in airports that was recently extended to April 18. The CEOs are also asking the White House to remove the international pre-departure testing requirement for U.S. inbound customers.
"Considering the improved public health metrics in the U.S. and medical advancements to prevent the worst outcomes of COVID-19, the federal mask mandate and pre-departure testing no longer fits with the current environment," Bastian said. "We appreciate the leadership of the federal government throughout the pandemic. Current data and science show it's time to move from mandates to guidance and personal health choices."
The airline cabin features highly filtered air from hospital-grade HEPA filters, plus the regular cleaning and sanitization of high- touch surfaces inside the airline cabin and the airport. At Delta, we have committed to replacing our onboard HEPA filters twice as often as recommended. Furthermore, N95 and KN95 masks that were previously unavailable are now widely available for personal protection as are vaccinations and other medical advancements for those who choose them.
At Delta, nothing is more important than the safety and security of our people and customers and Delta's commitment to safety, cleanliness and wellness is as strong as ever. Customers can rest assured that cleanliness continues to be a crucial part of the Delta CareStandardSM and integral to the premium experience we work to deliver every day.