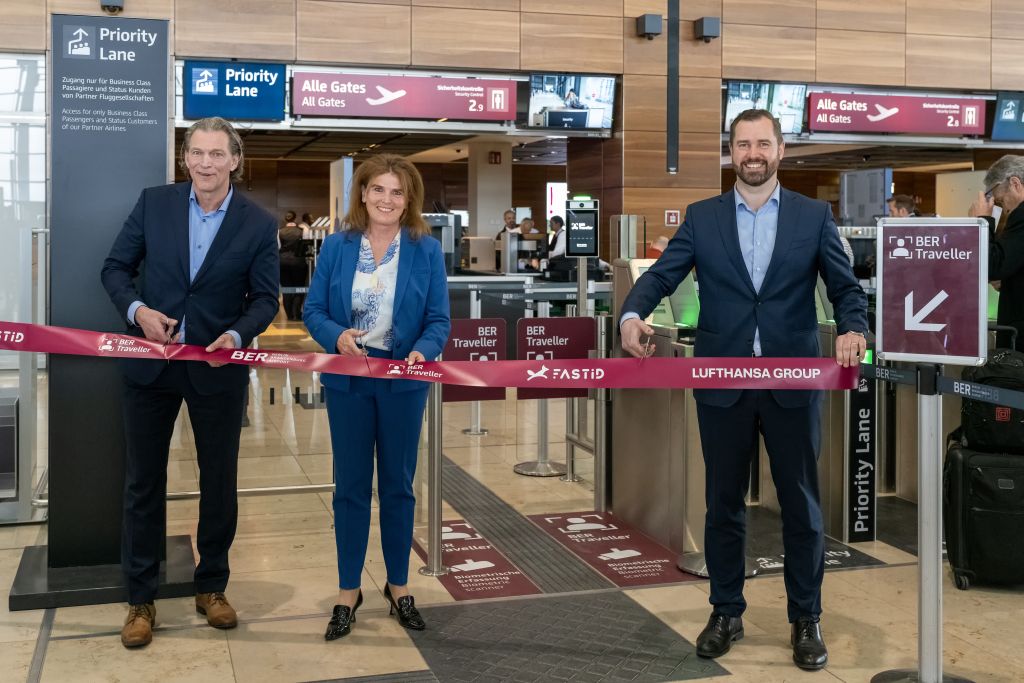 Berlin Brandenburg Airport is rolling out a digital service called BER Traveller, which offers biometric access control. HON Circle Members and Senators of Lufthansa Group Airlines, including Lufthansa, SWISS, Austrian Airlines, Brussels Airlines, and Eurowings, can now enjoy this service at BER. Previously, these passengers had to present their boarding pass at the priority lane for security control, but that step is now eliminated. With the new system, passengers can conveniently and easily access the priority security control through a separate lane using facial recognition technology. To participate, passengers only need to register their biometric data once in the FastID app, provided by the service provider. The airline will send an invitation email to passengers for registration.
This collaboration between the Lufthansa Group and BER represents an expansion of digital services for passengers. Initially, the service is exclusively available to HON Circle Members and Senators of Lufthansa Group Airlines. The next phase will involve implementing facial recognition for self-service machines, boarding at the gate, and access to the Lufthansa Group Lounge at BER.
The utilization of the new biometric service is entirely optional. The passenger's personal and biometric information is stored in a decentralized manner within their own app. Prior to each trip, passengers who have registered in the app have the choice to decide whether they wish to utilize the service for their upcoming flight. Only upon this decision, the encrypted data (flight details and biometric identifiers) and subsequently captured airport photos are transmitted to FastID for comparison. Following the flight, the data is promptly deleted from FastID's system and remains exclusively within the passenger's app. Passengers maintain complete control over their data within the app and can choose to delete it entirely at any time.
At various checkpoints, the verification process is conducted through the use of installed cameras, capturing photos that are then matched with the passenger's biometric data stored in the app (facial recognition), all facilitated by FastID.