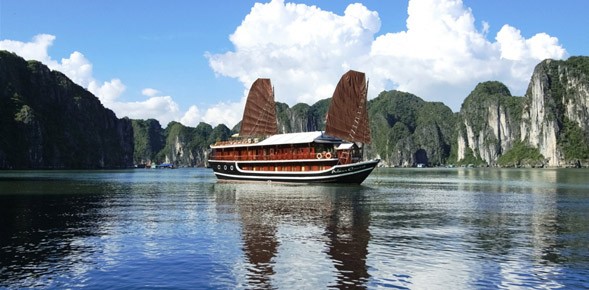 From
15 March 2022
, Vietnam has fully reopened its borders to international tourism with no quarantine requirements.
VISA CONDITIONS
The Vietnamese government announced the restoration of visa exemption (15 days) for arrivals from the following 13 countries and territories:
Belarus, Denmark, Finland, France, Germany, Italy, Japan, Norway, Russia, South Korea, Spain, Sweden, and the United Kingdom.
Citizens of these 13 countries are exempted from visas when entering Vietnam with a temporary stay of 15 days, no matter the passport type and entry purpose.


ENTRY CONDITIONS
A negative COVID-19 RT-PCR test result taken within 72 hours OR a negative rapid antigen method test result within 24 hours before departure. (*)
Travelers are required to install the PC-COVID mobile application for health monitoring during the trip.
Medical insurance with a minimum coverage of $10,000 (around EUR 8,800).
No quarantine – but travelers are required to self-monitor for the first 10 days after arrival and notify medical staff if they have symptoms of COVID.
Children under two years are exempted from testing.
The above conditions apply to all entries into Vietnam: by air, sea, and land.