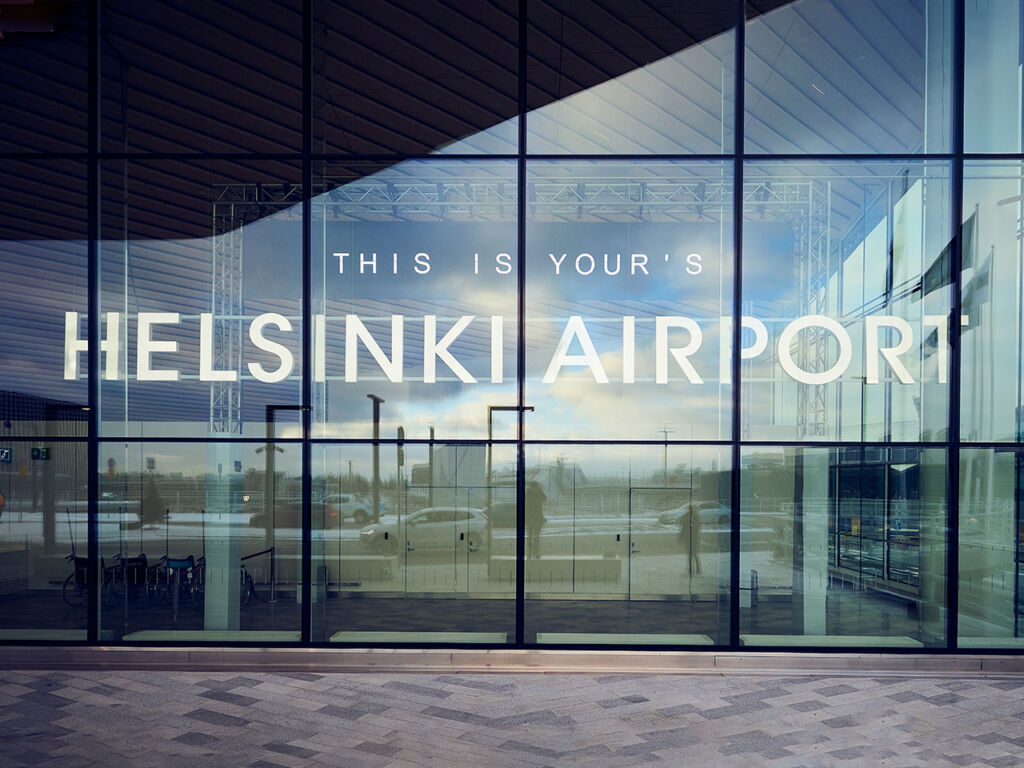 Time to start a journey with us? Welcome to step through the renewed Helsinki Airport for smooth transition from ground to air. We will gradually move Finnair departure hall services to the new premises during spring 2022 from 21 March onwards.
This is how you get the smoothest start for your journey:
Arriving the airport by train, bus, taxi or car is made easy for you with everything nearby.
The drop-off point for taxis and cars is in front of the new Terminal 2 building. Parking in front of the terminal is not possible, but there is plenty of parking space available nearby.  
Check in in advance via our mobile app or online on finnair.com. Our easy-to-use check-in kiosks at the airport save you from long queues, too. You'll already find them in the new terminal building. Collect your bag tag from a check-in kiosk, and then continue to bag drop and security.
Check-in desks with our ground crew, the bag drop, priority services and the special assistance desk will be at your service in the new departure hall from mid-April onwards. The transition starts on 21 March with these services being partly available in the new terminal and partly in the old – we guide you to find your way!
Security lanes will move to the new premises gradually and will be in full service in the new location by late May.
Arrivals
The brand-new Helsinki Airport arrival hall is now open.
The baggage halls 2A and 2B remain in the current location for now – just follow the baggage hall signs to find your way. After picking up your bag, you will continue to the new customs area and exit in the new arrival hall.  
Finnair Arrival Service is in a new location near the customs.  
From the new arrival hall,  you can easily access the train and taxi stations, bus stop and parking halls. 
It is good to know that the Finnish health authorities' coronavirus certificate check point is located near the new baggage halls.​