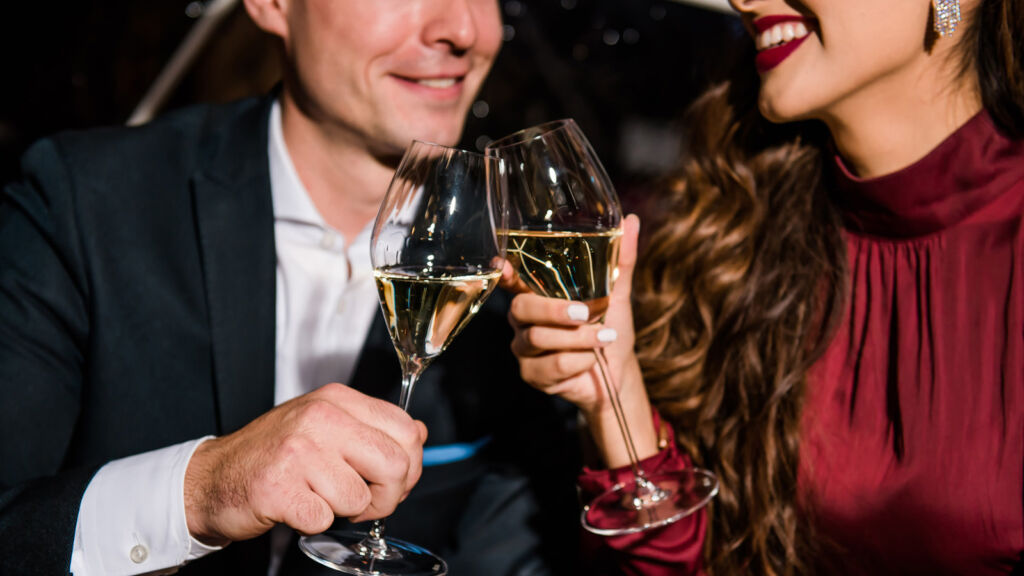 This winter, Four Seasons Hotel Washington, DC brings back its award-winning seasonal programming, elevated with a common theme, "The Sweet Suite Life," celebrating reconnecting with loved ones, colleagues and friends and enjoying the sweeter moments of life.
Every moment at the Hotel is designed to make the most of being together, whether it is making new friends in a BOURBON STEAK Chalet Suite or hosting a multi-generational family holiday getaway in the spacious, newly renovated Presidential Suites in the heart of Washington, DC. The team at Four Seasons Hotel Washington, DC is dedicated to making each stay unforgettable. Expert craftsmanship blends with the true character of DC to create authentic experiences and local flavours.
"I am so excited to see our guests coming back together this winter," says Marc Bromley, Regional Vice President and General Manager. "We really wanted to pull out all stops to offer something very special not only for our guests but also the Georgetown community this year."
BOURBON STEAK
Discover the new chalet suites on the BOURBON STEAK terrace. An evolution of the popular "ice bubbles" that graced the patio in previous years, the new chalet suites are each inspired by an iconic Four Seasons ski resort. Custom made wooden chalets await the merriment of guests for cocktails or dining. Cuddle up with an ice-wine martini and a hot miso buttered shellfish platter at the Whistler Suite. Dig into an 18 oz dry aged bone-in New York steak in the Jackson Hole Suite, or surrender to the smoked s'mores in the Vail Suite. A foie gras parfait with chamomile honey butter and confit orange concocted by BOURBON STEAK Executive Chef Robert Curtis is "parfait" in the Megève Suite, paired with a glass of champagne.
The Spa
Guests are transported to a wellness wonderland in the The Spa. A Winter Peppermint scrub applied by expert spa technicians sloughs off winter skin and offers unparalleled care and serenity. The custom Sugar Plum Peppermint Facial by Codage Paris includes the French laboratory's "oh my cold" special winter formula to soothe and protect skin weakened by the winter climate. This facial protects, repairs and instantly replenishes the skin with moisture offering immediate results. The plump up enhancement for lips and eyes complements the facial with the peppermint cooling benefits and essences.
For holiday get-togethers, there is nothing like a day at The Spa, sweetened by seasonal treats and spirits.
Seasons
Executive Chef Oliver Beckert and his team prepare a showstopper holiday brunch every Sunday from Thanksgiving weekend to the day after New Year's Day at Seasons. A made-to-order chef's station features omelets and pancakes. The seafood station delivers delicacies such as ceviche, king crab claws, oysters, sushi and grilled sea bass. Meat lovers will rejoice over the roast beef carving station or roast rack of lamb. Countless salads as well as cheese and charcuterie platters make for a Sunday brunch to remember.
For guests with a sweet tooth, there is an entire dessert room highlighting holiday pastry favorites and creative concoctions by the talented Executive Pastry Chef Amanda Khan and her team.
Light Up the Season
Four Seasons Hotel Washington, DC continues its long standing relationship with Children's National Hospital with heartfelt holiday programming to bring light and joy to the children and their families who need it most. Patients at Children's National pair up with local designers to bring their holiday dreams to life by making unique trees and decorations that glow bright with a child's imagination. Their creations are sold to sponsors to raise money for the hospital and will be available for the public to view in the Hotel lobby and courtyard from November 28, 2021 to January 2, 2022.
Teddy Bear Tea
On December 11, 2021 from 12:00 noon to 4:00 pm, partake in a special holiday tea featuring tea sandwiches, scones, delicate pastries and choice of tea, hot chocolate or sparkling wine. Dancers from the Metropolitan School of the Arts in their holiday costumes enchant the youngest guests and each child will be gifted with a Children's National Hospital Teddy Bear. One hundred percent of proceeds go to Children's National Hospital.
Holiday Market
From Saturday, November 27 through Sunday, December 19, 2021, a vibrant holiday market will appear on the front courtyard of Four Seasons Hotel Washington, DC with market stalls featuring unique gifts and culinary offerings created by the Hotel craftspeople and local artisans. Each Friday, Saturday and Sunday, Four Seasons becomes an outdoor holiday shopping destination with musical entertainment, light and snow displays. There is never a better time to induldge as a percentage of each purchase is donated directly to Children's National Hospital. Complete holiday shopping Fridays from 3:00 to 7:00 pm and Saturdays and Sundays from 12:00 noon to 7:00 pm.
Sweet Suite Staycation
"Everything is sweeter in a suite," says Bromley, and Four Seasons Hotel Washington, DC, wants to give more guests the opportunity to experience the suite life. The Staycation package includes a complimentary upgrade, a festive welcome amenity, overnight valet parking, guaranteed late check-out and a special savings offer on spa services. The offer also includes a complimentary dog package to make sure furry friends feel at home too.