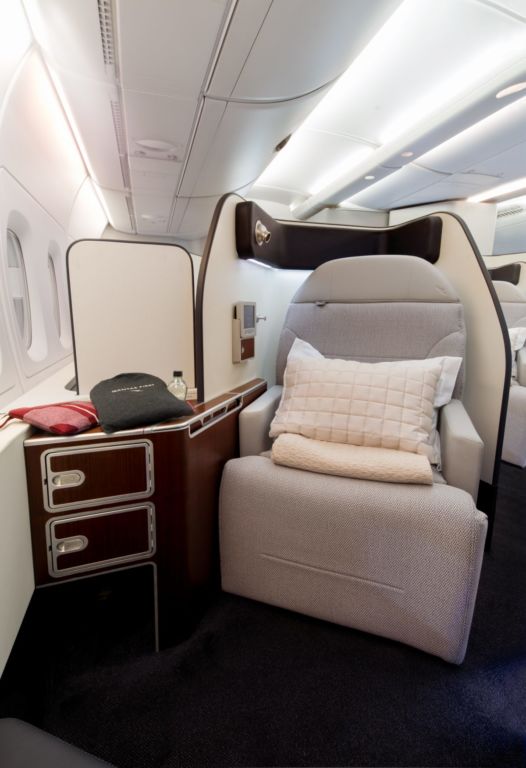 To celebrate the reopening of Australia's borders next month, Qantas is today making the largest single release of additional Classic Flight Reward seats in the airline's history across its international and domestic network.
The additional seats will make it easier for frequent flyers to book a holiday in 2022 to popular destinations like London, Los Angeles, Fiji, Byron Bay and Cairns.
Qantas Frequent Flyers will have access to up to 50 per cent more reward seat availability on Qantas international, trans-Tasman and popular domestic routes until the end of 2022. Additional reward seats will be made available to book on qantas.com from 7.00am (AEDT) this morning.
Frequent flyers can use their points to book one of millions of reward seats across Qantas, Jetstar and more than 45 international partner airlines including Emirates and American Airlines.
Qantas is also getting set to launch more Points Planes – where every seat in every cabin on a flight is available to book as a reward seat – as more states and territories ease domestic and international travel restrictions
Thousands of frequent flyers snapped up seats between Sydney and London and Los Angeles after these flights were brought forward to 14 November 2021, with members already redeeming almost 2 billion points on international flights in the first two weeks of going on sale, showing just how excited they are to get back into the air.
Flights to Tokyo, Fiji, Canada and Singapore are scheduled to resume from 18 December 2021 with other destinations such as San Francisco, Bangkok, Hong Kong and Dallas expected to resume by April next year. Flights between Australia and New Zealand are scheduled to resume from mid-December 2021.
Domestic flights are expected to gradually open in the coming weeks as states and territories reach vaccination targets.
Qantas Loyalty CEO Olivia Wirth said, "Throughout the pandemic, many Qantas Frequent Flyers have been stockpiling points they have earned on the ground so they can use them to travel once travel restrictions are lifted.
"With members keen to travel internationally and domestically we have released more reward seats to make it easier for our frequent flyers to use their points to go on holidays and be reunited with family and friends in 2022.
"There's no doubt we will appreciate travel in 2022 like never before and Qantas is excited to help Australians rediscover the joy of flying and making travel memories with their loved ones," Ms Wirth said.
"We'll also be announcing more domestic and international Points Planes. It's our way of thanking our frequent flyers for their ongoing loyalty."
Qantas Frequent Flyers can book their flights with confidence, with no fees to change or cancel an international Classic Flight Reward seat booking for travel until 31 December 2022 (on bookings made by 28 February 2022).