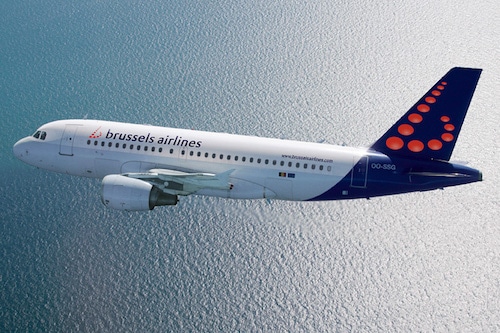 Brussels Airlines offers a vast leisure network for next summer, as it sees demand returning. Due to the uncertainty the coronavirus crisis brought along, booking behaviour had changed and passengers booked their flight tickets very shortly before departure. Since a few weeks, this trend of last-minute bookings is slowly coming to an end, showcasing the trust of the public in the end of a period of uncertainty.
To meet the high demand for holiday travel after two years of travel restrictions, Brussels Airlines has extended their offer in the leisure market. With extra flights to the most popular holiday routes in the peak season, the airline wants to respond to the wishes of its customers of whom some have been looking forward for over two years to travel again.
New routes
In the summer of 2022, Brussels Airlines relaunches Chania and Antalya for the first time since 2019. Chania (Greece) will join the network as of May 7, with two flights a week. As of March 29 the airline will operate three weekly flights to Antalya, in the south-west of Turkey.
Europe & Middle-East
Responding to the demand for sunny holiday destinations, Brussels Airlines foresees a wide range of choice for leisure travellers. Highlights in the European network are the Greek Islands, including Corfu, Chania, Heraklion, Kos, Rhodes and Zakynthos as well as the Canary Islands and the Balearic Islands.
Also Italian destinations Florence, Napoli, Bari, Catania or Olbia remain popular among Belgians. Other highly demanded holiday destinations such as Malaga, Alicante, Faro, Porto and Lisbon will be connected to Brussels multiple times a day.
In the Middle East, Tel Aviv and Yerevan will be part of the Belgian airline's network with respectively 14 and 4 flights a week.
The complete European leisure network overview is available below. Besides holiday destinations, Brussels Airlines also continues to offer a range of business and hybrid destinations in Europe. The entire network is available on brusselsairlines.com
Africa & North Atlantic
After the successful launch of Tanger and Nador in the summer of 2021, Brussels Airlines will add both destinations again next summer from mid-June till mid-September.
On the long-range network, Brussels Airlines continues to offer flights to its 15 destinations in Sub Sahara Africa. In North-America, New York and Washington will be connected to Brussels.
Complete network overview:
[mks_col]
[mks_one_quarter]
29 destinations in Europe:
Croatia:
France:
Greece:
Athens
Corfu
Chania
Heraklion
Kos
Rhodes
Zakynthos
Italy:
Bari
Catania
Florence
Napoli
Olbia
Palermo
Portugal:
Russia:
Moscow Sheremetyevo
St-Petersburg
Spain:
Alicante
Gran Canaria
Ibiza
Malaga
Palma de Mallorca
Tenerife
Valencia
[/mks_one_quarter]
[mks_one_quarter]
3 destinations in the Middle-East:
Armenia:
Israël:
Turkey:
[/mks_one_quarter]
[mks_one_quarter]
18 destinations in Africa
Angola:
Benin
Burundi:
Cameroon
DRC
Gambia:
Ghana:
Ivory Coast:
Liberia:
Morocco:
Rwanda:
Senegal:
Sierra Leone:
Togo:
Uganda:
[/mks_one_quarter]
[mks_one_quarter]
2 destinations in North-America
USA:
[/mks_one_quarter]
[/mks_col]